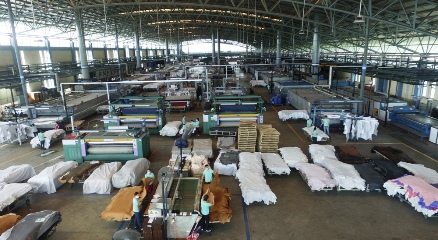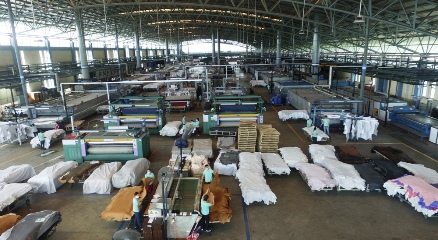 Solar heat in Vietnam, the new workshop of the world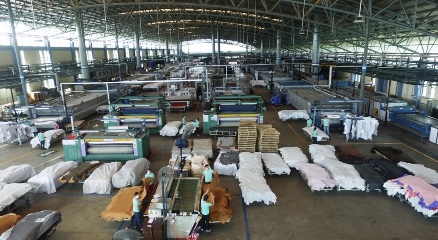 A 5,000 m² flat plate collector field is currently being built at PrimeAsia Leather in Ba Ria-Vung Tau, Vietnam. The turnkey supplier of the installation is Danish-based Arcon-Sunmark, which has its own flat plate collector production facilities in this South East Asian country. According to a press release published at the beginning of last November, the solar plant is scheduled to come online in early 2018. The solar heat is said to be used for preparing the animal skins and evaporating the factory's waste water.
Photo: PrimeAsia Leather Company
"We regard the installation for PrimeAsia Leather as a truly solid reference project which may be the key to developing this exciting market," said Hans Grydehøj, Project and Business Development Manager at Arcon-Sunmark. "Vietnam has often been called the workshop of the world, and the processing industry with mostly large heat demand plays a major role in the country." The Danish business sees great potential for solar process heat in Vietnam's industrial sector, as energy prices have been steadily on the rise.
PrimeAsia, which is owned by Taiwanese-based PeuChen Group, manufactures 5.5 million m² of leather per year for the clothing and shoe industry. Eco-friendly production methods take high priority. Consequently, the business aims to achieve the lowest possible environmental impact when manufacturing its leather products. The solar heating plant will help management to meet these objectives in two ways. First, solar energy will be used to preheat the boilers which supply heat at 60 °C for re-tanning and colouring in the factory. Additionally, solar energy at 90 °C will evaporate waste water and remove 80 % to 90 % of the water from the sludge before its disposal.
"The cost of sludge disposal was growing every year, so the company has started running a sludge dryer powered by biomass-produced steam," Grydehøj explained.
He added that by replacing biomass with solar in steam production, the USD 1.4 million to 1.5 million would pay off within 5 years. PrimeAsia has used its own money to cover the costs of the project and has not benefitted from any public subsidy, accelerated depreciation or tax credit.
So far, Arcon-Sunmark has set up several minor installations in Vietnam, e.g., at Nokia in Hanoi and at the Sheraton Hotel in Nha Trang. Since Arcon acquired Sunmark in February 2015, the collector factory in Vietnam has been part of Arcon-Sunmark. It was built by
Sunmark
in as early as 2006, when Grydehøj as the company's then-CEO saw an opportunity for entering a purely commercial solar thermal market which did not rely on subsidies.
Companies mentioned in this article: