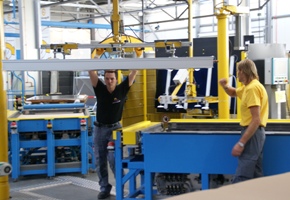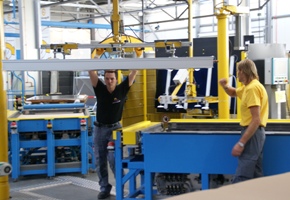 Slowdown of the Solar Thermal Market in Germany
The growth of the German solar thermal market is coming to halt – or even worse: The market statistics of the solar industry association BSW-Solar and the heating industry association BDH (BDH/BSI statistics) show a strong decrease during the summer months.
Photo: Bärbel Epp
In July, August and September, collector manufacturers announced sales figures around 40 % below the ones of the same month last year. The BDH/BSI statistics base on a monthly survey among collector and tank manufacturers. The industry sends its sales figures to a neutral lawyer who adds up the numbers and makes the total figure available to the two associations. By the end of September 2009, the totally sold collector area (flat plate and vacuum tube collectors) was 23 % below the sales of the same period last year.
 

Year

2005

2006

2007

2008

Total solar thermal capacity sold [MW]

665

1,050

658

1,470

Growth rate referring to the previous year

n/a

57 %

-37 %

123 %
The up and down in the German solar thermal market
Source: BSW Solar/BDH

At the beginning of the year, the industry was still quite confident that they could keep the level of 2008, which was an extremely good year. Order books were still full in January, because demand in the second half of 2008 had been high. Altogether, the market volume more than doubled compared to the weak year 2007. 2008 was still 40 % above 2006.
And what are the reasons for the slowdown of the solar thermal market? "The financial crisis, as well as the low oil price," Olivier Drücke, Sales and Marketing Manager of the German collector and absorber manufacturer KBB Kollektorbau, and President of the European Solar Thermal Industry Federation (ESTIF), answers in the magazine Sonne Wind & Wärme. The solar thermal market also suffered because of the subsidies for the automotive industry, which the German government initiated at the beginning of this year. The total of EUR 5 billion was to support around 2 million households with a subsidy of EUR 2,500 if they decided to buy a new car and scrapped their old one. "Thus, people rather invest in a new car than a solar thermal system," Drücke argues in the same article. In record year 2008,  "only" 210,000 solar thermal systems were sold and subsidised in Germany.
More information:
BSW-Solar:www.solarwirtschaft.de
BDH: http://www.bdh-koeln.de
Sonne Wind & Wärme: http://www.sonnewindwaerme.de