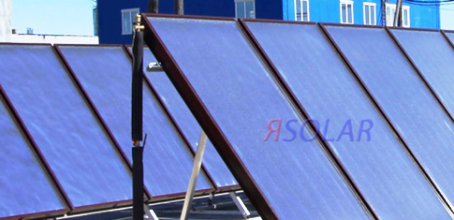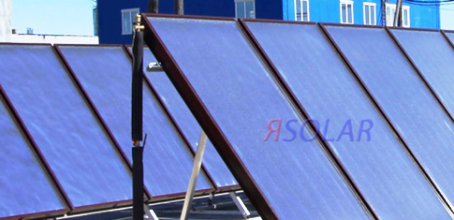 The slow but steady growth of Russia's solar thermal industry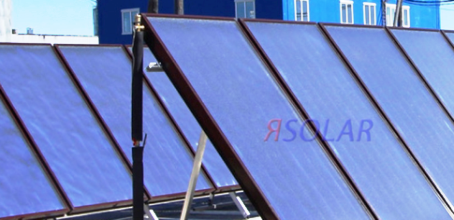 The Russian collector industry is growing steadily, despite a lack of state support and the impact of the financial crisis. This has been the key message of a Ministry of Industry and Trade report broadcasted on the popular Channel 1 on TV and confirmed by solar thermal expert Professor Vitaly Butuzov. Butuzov estimates that Russia saw the installation of around 2,000 m² of collector area last year. According to the professor, the figure is slightly above the one for 2016, when a total of 500 m² was installed in the form of small systems in addition to the 736 m² collector field commissioned one year later at the Sochi railway station.
Photo: New Polus
"The growth of the Russian solar thermal industry is being slowed down by the serious problems of low-cost thermal energy and expensive component and collector imports, so that system prices are usually too high for local consumers," Butuzov explained. He is not only a professor at the Department of Electrical Engineering, Heat and Renewable Energy of Kuban State Agrarian University in Krasnodar, Russia, but also the head of solar thermal system supplier Energotekhnologii-Servis (Energy Technology Services), based in the same city.
Butuzov has also noticed rising demand since the beginning of this year. His forecast for 2018 is 5,000 m² in new collector installations. "We will achieve this number by more active national solar collector producers," he said.
Russia's important collector manufacturers are NPO Mashinostroyenia and New Polus, both based in the Moscow region. The latter specialises in the production of water and air collectors equipped with copper absorbers. Current factory capacity is estimated at 1,000 m² per year.
NPO Mashinostroyenia offers collector models containing copper or aluminium absorbers and is said to have a production capacity of 1,000 m² annually, which could grow significantly in the coming years.
Eugene Gerden, a Moscow-based freelance journalist specialising in renewable energies, contributed to this article.
Organisations mentioned in this article: