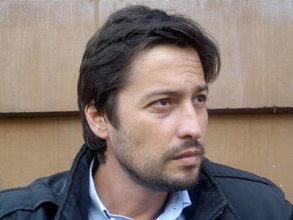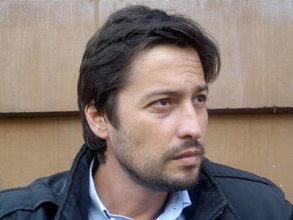 Sicily Invites the Solar Air-Conditioning Sector
"The positive trend of solar cooling applications is growing stronger". This is the message of Professor Marco Beccali from the University in Palermo, who is Conference Chairman of the 3rd International Conference Solar Air-Conditioning in Sicily, Italy. Photo: University of Palermo 
In Southern Europe, energy demand for summer cooling is higher than demand for heating in winter. Hence, the 3rd International Conference on Solar Air-Conditioning, taking place in the Italian city of Palermo, Sicily, from 30 September to 2 October 2009, will primarily address industry researchers and representatives of Southern European countries.
"The conference confirms and demonstrates the growing interest scientists, professionals, enterprises and public bodies have developed in solar cooling," Marco Beccali stated. He is professor from the Dipartimento di Ricerche Energetiche ed Ambientali (DREAM) at the University in Palermo. Beccali is conference chairman on behalf of its organizer, the German office OTTI. The successful 2nd Conference on Solar Air-Conditioning held in Tarragona, Spain, in October 2007, had already gathered 200 researchers and professionals from the sector. This year's 3-day event will offer sessions about political and economic frameworks, new developments in the industry, design and simulation tools, as well as a session on practical experiences.
Until now, there have only been a few solar cooling installations in Italy, but this could change in the near future. "Sicily will most probably launch an important programme to subsidise solar cooling applications in public institutions, by bearing up to 80 % of the investment costs," Beccali announced. The Regional Department of Industry and Mining has already drafted a law currently analysed by a committee of stakeholders before launching it.
 The total budget of the programme is EUR 50 million, which will also include wind, biomass, hydro and geothermal energy. Investments eligible in terms of the draft law must at least amount to EUR 50,000. The maximum subsidy will not exceed EUR 3,000,000 – regardless of the number of contributions approved.
     
So far, the Italian government has no plans for a similar subsidy programme, but a good step in the right direction is the new law on energy-efficient buildings, passed this June, which, for the first time, includes a maximum energy demand for cooling. "This will open the doors for efficient cooling applications, which hopefully will be able to receive the 55 % tax reduction in the future," Beccali says. Everyone, who will participate at the Sicilian conference, will receive further information about perspectives of solar cooling technology in Italy.
More information:
Download the programme of the 3rd International Conference on Solar Air-Conditioning