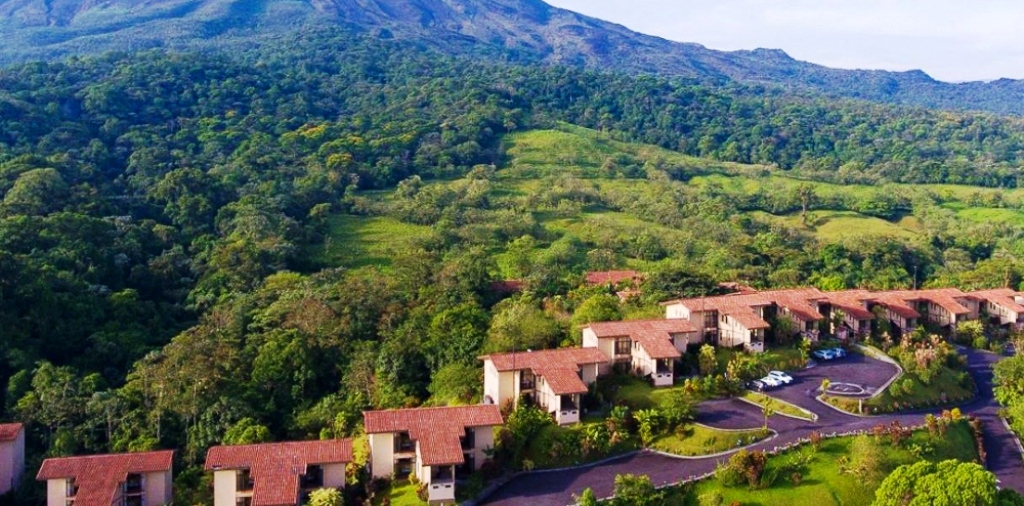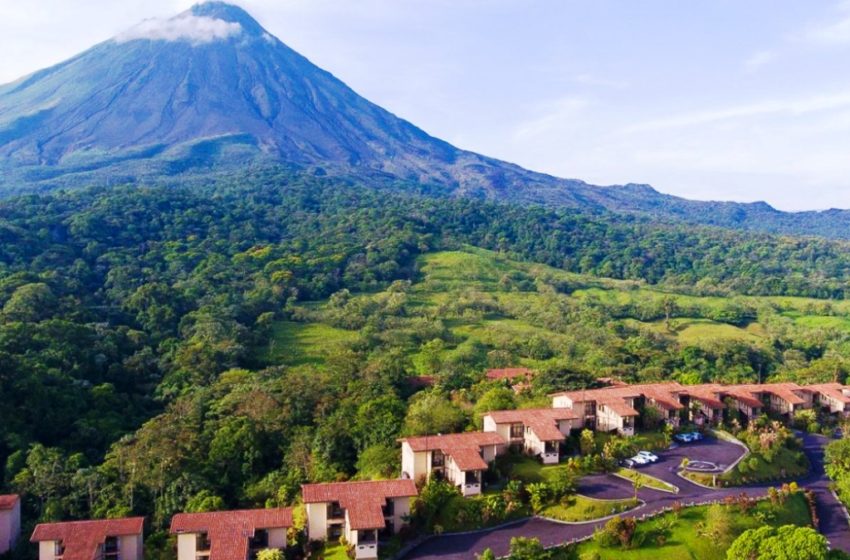 SHW system for Costa Rican hotel crowdfunded in 24 hours
The German crowdfunding platform for renewable energies ecoligo.investments has successfully funded its third solar heat project. A solar hot water system for the hotel Arena Kioro in Costa Rica with an investment volume of EUR 99,000 was financed within 24 hours by 75 investors at the beginning of September. The investors receive an interest rate of 5.5 % with a steady repayment (annuity) of the capital over 7 years. The hotel, which is located near the Arenal Volcano National Park, currently heats water for its 53 suits via electric boilers. In a region with high electricity prices, the solar water heaters are an attractive investment.
Photo: Arenal Kioro
The
ecoligo.investments
platform started in 2016 to enable PV projects in emerging markets, by offering investment opportunities into PV projects to private investors. Projects are located in Costa Rica, Ghana, Kenya, Chile and the Philippines and have investment volumes ranging from EUR 14,000 to almost 300,000.
This year the platform expanded in energy efficiency projects. "We wanted to offer the hotel owners a wider range of financing services, so we added solar water heating projects and efficiency projects like LED lighting to our project range", explains Markus Schwaninger, one of the initiators of the website. Schwaninger heads the independent German company ecoligo together with co-founder Martin Baart. The company identifies, evaluates and selects the projects, which they recommend to ecoligo.investments to be financed on the platform. The profitability of the solar water heater systems is in the same range as the one of the PV systems in hotels where electricity is used to provide hot water.
Lease-to-own solar thermal systems
"We own and operate all the solar systems – photovoltaics and solar heat – during the repayment period via international ecoligo subsidiaries. The operation and maintenance is undertaken together with local partners, ensuring that we have the performance and the savings under control," explains Schwaninger. In the case of the solar thermal system for Arena Kioro hotel, ecoligo mandated the Costa Rican company Ra Newables as the turnkey system supplier and installer of the solar water heating units. They will install 12 systems, each consisting of one 1,500 litre tank with six vacuum tube collectors, on the different apartment blocks of the hotel (see photo below).

A pumped solar thermal system with 6 vacuum tube collectors and a 1,500 litre storage tank is planned for each of the suite blocks at Arena Kioro hotel in Costa Rica.
Photo: Arenal Kioro
"Solar thermal system developers that are active in high energy price countries in East and West Africa or Central and South America are welcome to apply as EPC partners of ecoligo," says Schwaninger. The project developers need to present their solar reference projects as well as their project pipeline in order to qualify as a partner. The company has renewable projects with clients in many sectors, with a particular focus on tourism and horticulture. Businesses and industries with high energy costs and high power use can benefit from ecoligo's crowdfunded renewable energy solutions.
ecoligo is a fast-growing startup founded in February 2016 and headquartered in Berlin. Schwaninger confirms that the company is about to increase its staff from 9 to 15 employees, which will double to 30 team members in 2020. Following their experience working on solar projects in sunbelt regions, the two founders wanted to close the financing gap preventing the realisation of smaller projects. Typically, projects below EUR 1 million do not make it onto the radar of international financing institutions, while local finance options are unsuitable. So far, EUR 3 million has been raised on the ecoligo.investments platform for 30 projects, with a total expected CO2 saving of 39,000 tonnes over the project lifetimes.