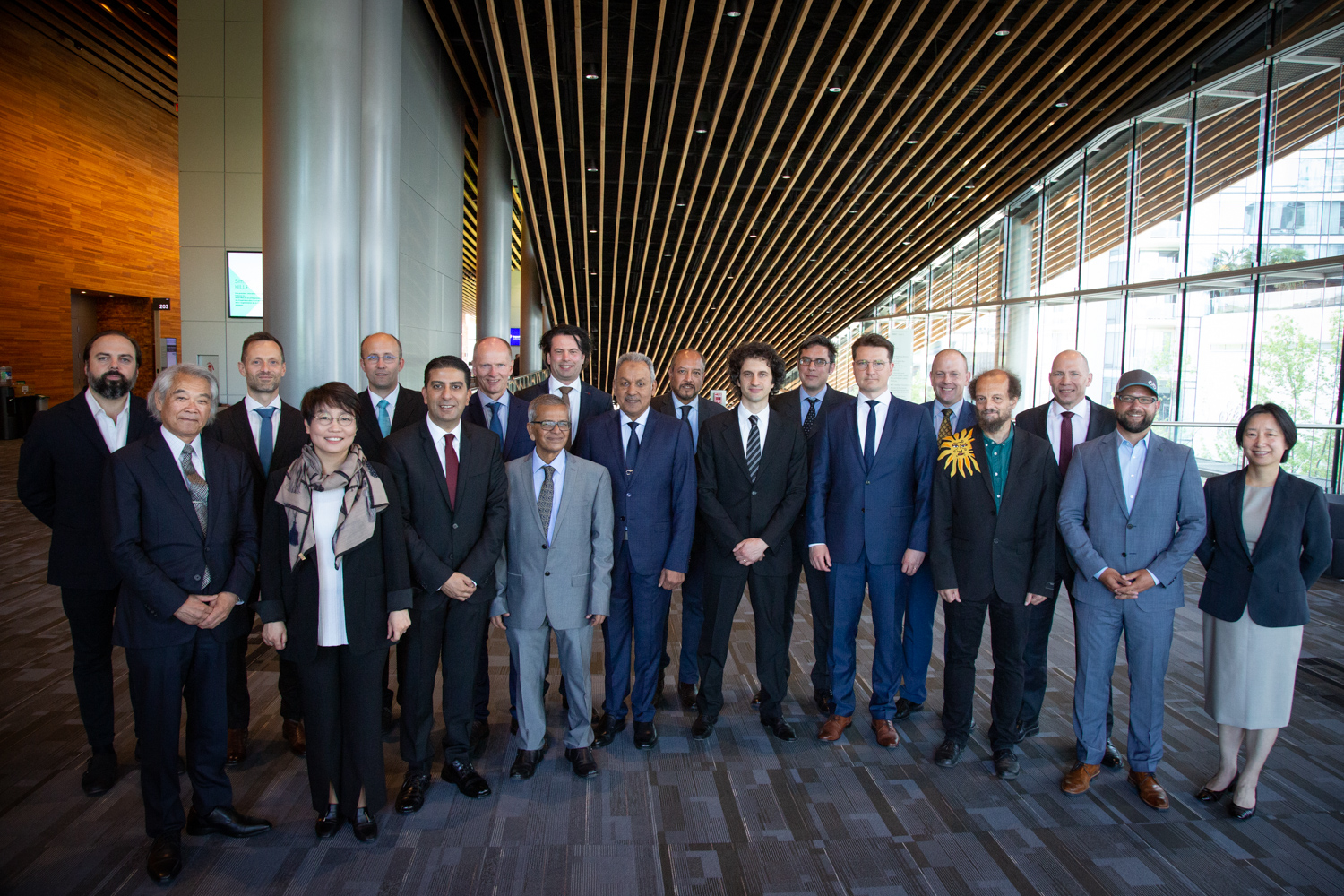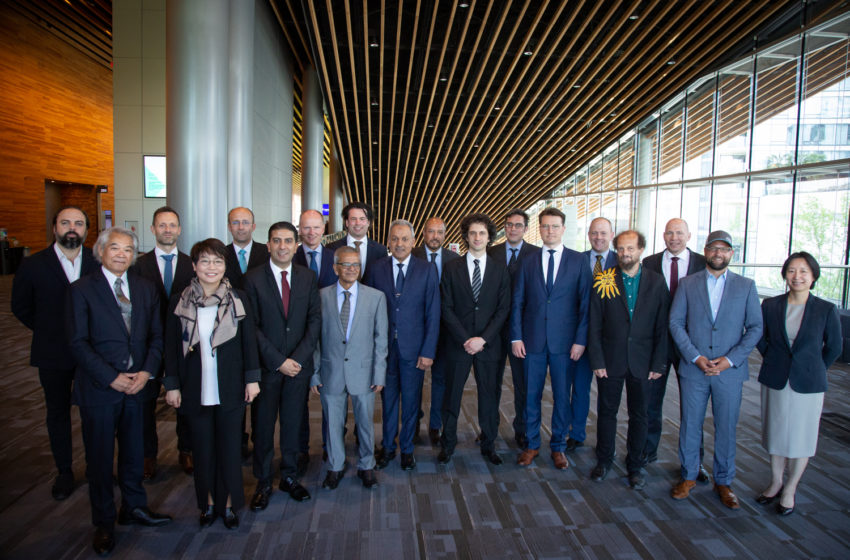 SHC experts become Mission Innovation Champions
This May, two experts in solar heating and cooling – Dr Korbinian Kramer and Christian Holter (second and fourth from right, respectively) – were presented with Mission Innovation Champion awards in Vancouver, Canada. Kramer is researcher at the Division Thermal Systems and Building Technologies at Fraunhofer ISE, Germany, while Holter is the Managing Director of Austrian engineering firm S.O.L.I.D. In all, 19 winners were celebrated at the May event, the fourth ministerial meeting about the Mission innovation initiative.
Photo: Mission Innovation
Carlos Moedas, the European Commissioner for Research, Science and Innovation, congratulated the champions on the recognition of their work. He said: "A sustainable future is built on promising ideas and by talented people from across the globe. Today, we recognise such amazing innovators and leaders of the clean energy revolution, who will inspire others to follow their dreams and ideas."
"I have sent in my application because someone had nominated me," Kramer said about the year-long preparations. "Our projects include key technologies for the decarbonisation of the heating and cooling sector and the recognition by the Mission Innovation Champions Award will help put focus on and draw attention to the essential work." Kramer became the face of Mission Innovation for Germany. Holter represented Austria.
The other winners, 17 in total, came from Australia, Canada, China, Denmark, Finland, France, India, Italy, Japan, Mexico, the Netherlands, Norway, South Korea, Saudi Arabia, Sweden and the United Arab Emirates. The 17th winner, who represented the European Commission, was from Spain: Álvaro Beltrán, Founder and President of Onyx Solar Energy, a company that makes integrated PV systems and has carried out over 200 projects on five continents. Beltrán's personal aim is to give everyone free access to clean energy from the sun. He said: "Becoming a Mission Innovation Champion brings me one step closer to achieving my goal."
The 19 champions work in a variety of energy-related industries and scientific disciplines (a list can be found
online
). On the MI website, they are described as "individuals with a track record of progressing creative new ideas that can drive the pace and scale of the clean energy revolution." Nominations do not come with any financial rewards.
Mission Innovation is a global initiative of 23 countries and the European Commission, with the aim of reinvigorating and accelerating innovative ideas globally to make clean energy widely affordable. When the network was announced at COP21 in Paris in November 2015, its partners agreed on eight innovation challenges, with number 7 being
Affordable Heating and Cooling of Buildings
. The work of the initiative is coordinated by a
virtual office
, which has around 8 full-time staff in different countries. Once a year, they prepare a ministerial meeting like the one in Canada this year.
More information: