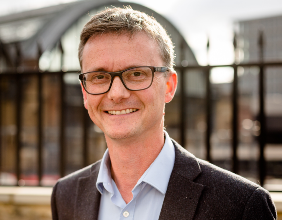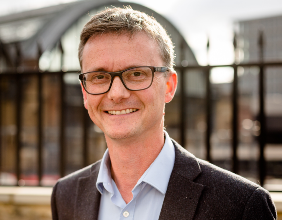 Serious economic uncertainties by Brexit in UK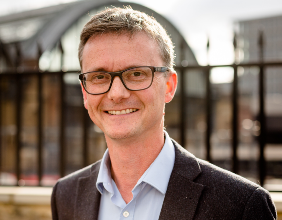 In 1978, the UK's Solar Trade Association (STA) was formed to focus on solar water heating. This year it celebrates its 40th anniversary with a chance to reflect the progress made and the future ahead. Over 200,000 solar thermal systems have been installed in the UK during its operation and there are now around 140 STA members, 57 of which are working in the solar thermal sector. "But Brexit moves closer and causes uncertainties as well for the solar thermal industry", says Chris Hewett, STA Chief Executive (see photo).
During 2016, a UK referendum indicated by a majority of 1.9% for Brexit and subsequently the 29 March 2019 has been declared 'exit day'. There are currently ongoing negotiations about the exact detail, but current default is that from that day all (EU) primary and secondary laws will cease to apply to the United Kingdom. There are many uncertainties about the consequences of Brexit and like many other sectors the solar heating industry would like better clarification.
In particular for UK solar thermal, many key system components involve cross-border trade such as collectors, pumps, tanks and control equipment. Even the UK primary collector manufacturers must import much of their base materials to remain competitive. Already the UK government suggests stockpiling ahead of the 'exit 'day' so as to reduce uncertainties. But many consider this unrealistic given the costs of holding stock and warehousing.
"Brexit is causing uncertainty. It is not the largest factor that will influence the uptake of solar heating and cooling technologies though," says Hewett, who started as STA Chief Executive at the end of 2017. "Between now and 2021, solar thermal is still eligible for government support and the need to decarbonise heat will create new opportunities for using solar thermal technology alongside heat pumps, PV and smart energy management systems."
Léonie Greene, STA Director of Advocacy & New Markets, also sees very serious economic impacts caused by the Brexit."It's not just the uncertainty on trade tariffs or sterling value for importing & exporting, which is obviously a concern, it's the wider impact on the UK economy and what is already a delicate domestic market. All the credible analysis points to a potentially very serious economic impact unless the Government negotiates a sensible deal in time."
Solar PV to lose government incentives 
For the UK, the general effect of Brexit through the summer is the wider government departments are now in a state of paralysis. This is in part due the difficulty in long-term planning across the 'exit day' but also due to a spate of recent high-level minister resignations. This has been especially negative for the associated photovoltaics industry since that sector previously relied heavily on the feed-In tariff (FiT) for electricity which in any case is due to stop a few days after the Brexit day in 2019. The expectation is for intensive marketing of solar PV prior to this date which will initially turn attention away from solar thermal. But after this date, there is a chance again for solar thermal because the Renewable Heat Incentive is set to remain as long-term policy support.
Greene offered further reflection that "In 2016 we fought and won a victory for solar thermal, to keep domestic solar thermal for hot water production eligible for the Renewable Heat Incentive (RHI). Uniquely within the RHI solar thermal is also eligible for support as a second technology, if installed in combination with biomass or heat pumps." Whilst the EU renewable energy targets spurred action here over the last decade, the UK remains behind with thermal renewables particularly with assisting space heating. There is discussion about a so-called 'Green Brexit' however most environmental groups have been disappointed with the current Government proposals. This idea gives the idea that the UK could bring in its own 'greener' laws after Brexit but so far it is a concept that has little meaning.
Communication and Complexity
Greene believes the great challenges for solar thermal are communication and complexity and that the RHI, for domestic and commercial, should be reformed to include contribution to space heating as well as PV-T technologies. For the domestic markets, the STA advocates a switch to a simpler grant scheme or low/zero interest loans like already available in Scotland. The UK is performing poorly on generating heat from renewable sources and will miss its own 2020 targets, so there is widespread awareness much more needs to be done. Aside from also helping to alleviate fuel poverty in off-mains gas areas, solar thermal will have a greater role in enabling district heating.
Organisations mentioned in the article: