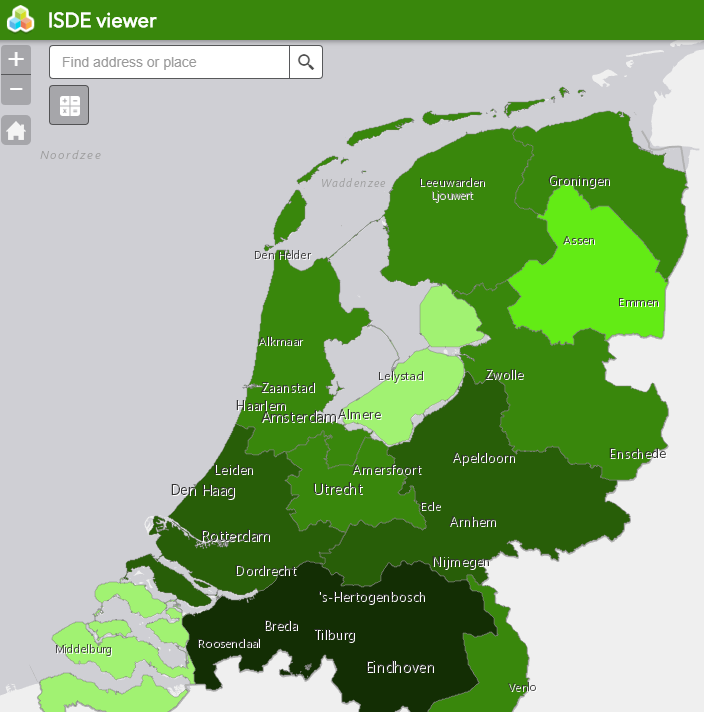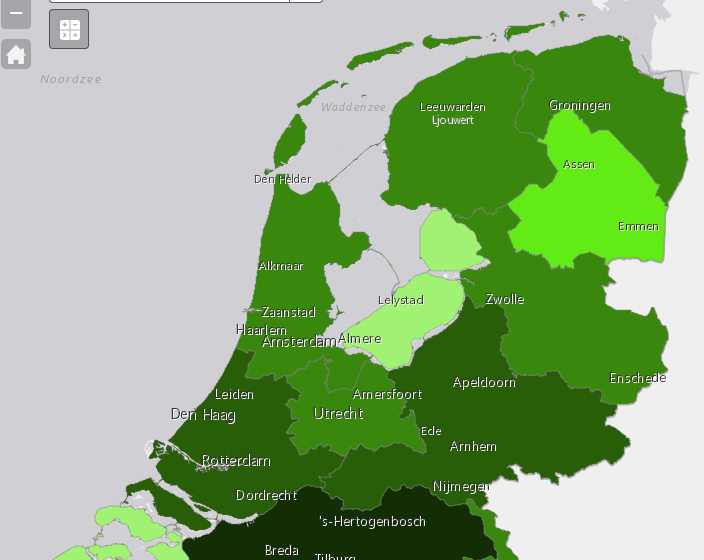 RVO renewable heat incentive statistics online
Since January 2016, a subsidy scheme by the Netherlands Enterprise Agency, also known as RVO, has led to the installation of 66,659 renewable heating systems in the country, the ISDE Viewer shows. ISDE is short for Investeringssubsidie Duurzame Energie, or Investment Grant for Sustainable Energy, which helps owners of residential or commercial property to retrofit their buildings with solar water heaters, biomass boilers or heat pumps (for a more detailed description, please see the database of incentive programmes). Half of the EUR 100 million budget that was available for 2018 still is, according to the programme's website. 
Chart: RVO
The administrators of the ISDE scheme said that they had received 16,058 applications between 1 January and 31 July, which means that an estimated EUR 49.5 million, or about 50 % of this year's budget, has been spent. Nearly 70 % of it supported the installation of heat pumps and as little as 7.7 % went to solar thermal (see the table below).
Incentives for commercial property, such as multi-family houses and buildings owned by agricultural and service companies, were slightly higher than for single-family homes if all technologies are included in the calculation. Nevertheless, more solar thermal systems were installed in single-family dwellings.
January 2018 to July 2018
(total no. of systems: 16,058)

Homeowners

Commercial

Total

Solar thermal systems

4.4 %

3.3 %

7.7 %

Biomass boilers

3.1 %

13.6 %

16.7 %

Pellet stoves

6.2 %

0.4 %

6.6 %

Heat pumps

26.8 %

42.1 %

68.9 %

Total

40.5 %

59.4 %
Proportion of successful incentive applications for each heat source in 2018 (until 31 July)
Source: RVO
Broken down by province
The table below shows a breakdown of ISDE Viewer figures about the top half of the 12 provinces in the Netherlands. In each province, there is a certain correlation between population size and the number of installed and subsidised renewable heat systems. But still, the high commitment of technology suppliers to sell solar can also have a big local impact on the sales figures. For example, there were 1,600 new solar thermal systems in the province of Gelderland. Gelderland was once home to solar thermal suppliers offering training to several experienced installers. The knowledge these installers gained over the years continues to drive the market today.
Residential

Commercial

Province

Biomass

Pellets

Heat pumps

Solar thermal

Biomass

Pellets

Heat pumps

Solar thermal

Total

Total (solar thermal only)

Population

North Brabant

427

2,304

2,226

663

394

173

4,206

242

10,635

905

2.8 million

South Holland

185

1,239

1,840

590

136

159

4,354

213

8,716

803

3.65 million

Gelderland

368

2,026

1,792

862

346

187

1,729

738

8,048

1,600

2 million

Friesland

448

3,138

890

487

378

137

649

273

6,400

760

0.6 million

Overijssel

281

2,029

1,176

402

212

211

1,686

129

6,126

531

1.15 million

North Holland

209

1,652

1,558

548

141

106

1,480

158

5,852

706

2.8 million
ISDE incentives between 1 January 2016 and 31 July 2018, broken down by province and technology 
Source: ISDE Viewer
Organisations mentioned in this article: