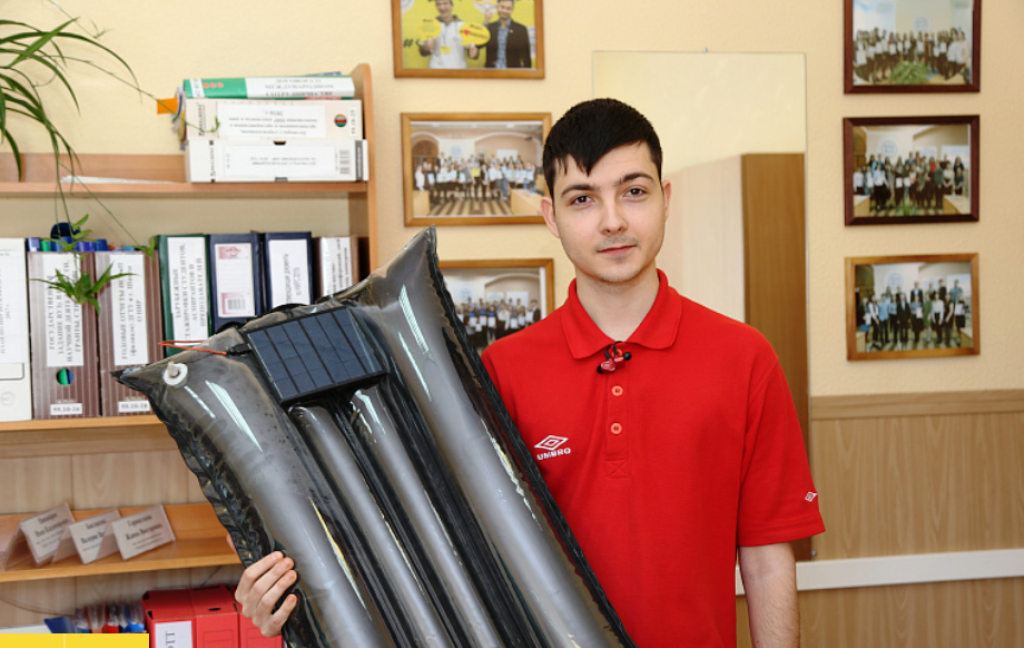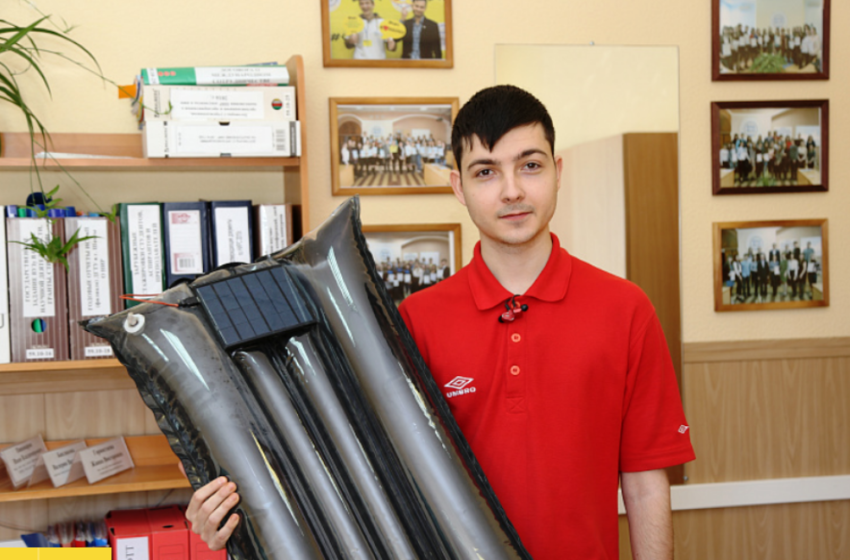 Russian scientist unveils polymer air collector
Yuri Avetisyan, a young Russian scientist at the Don State Technical University, has presented a newly developed, polymer-based air collector. A news item which was published on the university's website on 20 August stated that the collector could be used to heat greenhouses in the agricultural sector or heat and ventilate residential property. Initial tests conducted with a prototype have shown that it is capable of raising the temperature in a 10 m² room by 15 °C.
Photo: Don State Technical University
"The polymer material is heat-resistant up to 105 °C, even though 90 °C is the recommended maximum temperature," Avetisyan said when speaking to solarthermalworld.org. The energy from a photovoltaic panel is used to rotate two fans inside the valves at the collector inlet and outlet, located in the back, at the bottom and the top of the panel. Avetisyan works in the Safety and Environmental Engineering Department of Don State Technical University.
He said that the collector would be mounted onto south-facing facades by means of round clamps. However, it is also suitable for roof installations. The researcher has also designed equipment for manufacturing larger collector elements.
In September, he applied to the Russian government for a grant that would allow him to start producing this new type of collector on a commercial scale. Originally, the developers had intended to use the new system in households. But the product has sparked the interest of some large Russian-based agricultural companies, which are reportedly planning to install the device to heat greenhouses.
A film about the product has been created by the Russian Foundation for Assistance to Small Innovative Enterprises and is available
online
. In it, a speaker says that a collector panel the size of the prototype would cost under Russian Ruble 2,000 (USD 30).
With 5,000 staff and over 45,000 students, Don State Technical University (DGTU) is one of the largest scientific and educational institutions in the south of Russia. Overall the focus is on technical and engineering departments.
Eugene Gerden, a Moscow-based freelance journalist specialising in renewable energies, contributed to this article.
Organisations mentioned in this article: