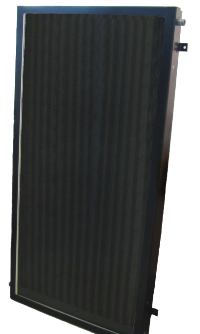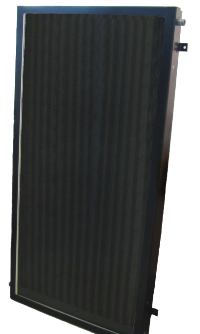 Russia: New Solar Collector Production Launched in Penza

February 2012 has seen the launch of a new serial production of solar collectors in the city of Penza in central Russia, 600 km southeast of Moscow. The new collector type was designed by scientists from the Penza State Technological Academy (PSTA). The rights for the newly developed product belongs to Inten, a small innovative enterprise established by PSTA scientists in spring 2011. The production factory is located at the Nizhnelomovsky Electromechanical Plant, one of Russia's largest plants in this field.
Photo: Inten

The 1.1 m² Inten collector has a gross size of 1,500x750x95 mm. It consists of an aluminium frame and a tempered glass cover, which has been sealed by using an EPDM adhesive. The absorber is made out of two stainless steel plates connected through electric resistance welding and coated in black chrome. Tests have shown that three Inten collectors are capable of heating up 200 litres to a temperature of 55°C in 3 to 3.5 hours during the summer period from April to October. The end consumer price of the new solar collectors will likely reach Russian Rouble (RUB) 18,000 to 19,000 (EUR 450 to 500) per unit.
According to Inten, the total production volume of the new collectors is expected to reach 500 units this year, with the possibility to increase capacities in the future. Project implementation itself has been supported by the government of the Penza region, which provided a financial grant to set up Inten's production site. Local analysts believe that the new Inten collectors will be in demand in Russia, especially in regions of the country in which natural gas has not been an option so far.

Eugene Gerden is a freelance journalist based in Moscow and focused on renewable energies (gerden.eug@googlemail.com).

Contact:
Penza State Technological Academy, http://www.pgta.ru/ (in Russian)
Phone: 007 / 8 (841-2) 49-55-34