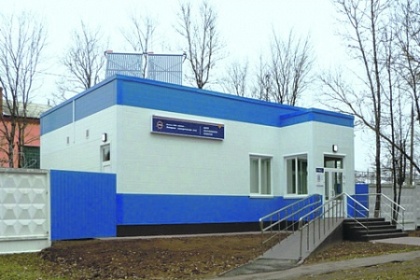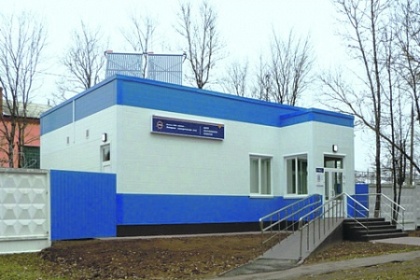 Russia: Moscow Utility's Costumer Service Centres Get Vacuum Tube Collectors
Moscow United Electric Grid Company, MOESK, an electric utility operating from Moscow, Russia, is planning to install solar combi systems on selected office buildings in Moscow and the adjacent region. The photo shows the first pilot project from October 2014, during which two vacuum tube collector units were installed on the roof of the customer service centre in Volokolamsk, a town in the Moscow region. Five additional solar hot water and space heating systems are planned for this year. The installations are supported by the governments of Moscow and the Moscow region, which have been simplifying permits and procedures for solar thermal system installations.
Photo: MOESK
The solar thermal system project is part of the Energy Efficient Office programme, which has been promoting the careful use of energy resources by Moscow's industrial enterprises and plants. During the first phase, MOESK plans to invest Russian Ruble (RUB) 5.9 million (USD 70,000) in the project, according to a press release published on the MOESK website on 13 November 2014. It says that the utility wants to install solar combi systems for hot water and space heating on three more customer service centres, each with a floor space of 150 to 200 m², and on two large administrative buildings with 1,200 and 1,900 m² of floor space, respectively. Sergey Stepnov, Deputy Director for Business Process Automation at MOESK, and Sergey Panfilov, Director of the Department of Business Process Standardisation at MOESK, write in the Independent Newspaper (www.ng.ru) that MOESK has chosen vacuum tube collectors because they can work at ambient temperatures of as low as -20 °C.
The authors of the article also analyse the payback period of the project, stating that "the economy of such projects depends on the heating source they replace." Obviously, using gas provides smaller benefits, "since Russian gas is cheap and payback time times can increase to up to 50 years. But when the building is heated by electricity, the collectors can save a significant amount of energy." The above-mentioned press release quotes experts to have calculated a six-year payback period for the MOESK project.
More information:
Information about the solar project in Russian :
The text was written by Eugene Gerden, a freelance journalist based in Moscow and specialised in renewable energies.