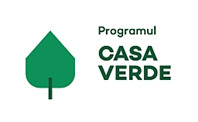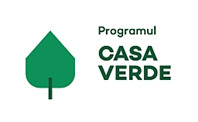 Romania: Hike in Green House Programme Applications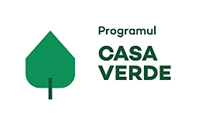 The relaunched Green House Programme (Casa Verde) has been a very popular national residential subsidy scheme across Romania. According to the Environmental Fund Administration (EFA), as many as 3,748 homeowners submitted an application on 10 October 2016, the starting day of the new two-week submission period ending on 24 October. The Green House programme subsidises solar thermal systems as well as heat pumps.
"I want to encourage as many people as possible to install green heating systems in their homes. Therefore, I decided to relaunch the Casa Verde Programme after a five-year break," Environment Minister Cristiana Pasça Palmer was quoted as saying in a 28 September press release, in which the EFA announced the relaunch of the scheme. During the first Casa Verde, applications had been accepted between July 2010 and summer 2011. The programme administrators had been completely overwhelmed by the number of submissions and 13,000 applications were still pending in 2014 (
see news link
).
The relaunch offers subsidies of Romanian Leu (RON) 3,000 (about EUR 650) for non-pressurised thermosiphon systems, RON 6,000 (about EUR 1,300) for pressurised solar thermal units and RON 8,000 (about EUR 1,800) for heat pumps. Each region can claim a certain number of installations. The overall funding amount was planned to be RON 60 million (EUR 13. 3 million).
High demand raises budget
The number of applications was again higher than expected, which has prompted the environmental ministry to increase the budget for the short-lived application period. "As the budget has already been exhausted in some regions and in response to the large number of applications, I decided today to increase national funding for the Casa Verde Programme," Palmer was quoted as saying in an EFA press release from 12 October. The budget for the residential sector was raised from RON 60 to RON 80 million (EUR 17.7 million) to allow another 3,000 people to benefit from green heating funds. According to the 12 October press release, 65.8 % of the residential subsidy budget had already been used after the third day of the application period (see further details in the table below).
In addition to the residential sector, applicants eligible for Casa Verde funding include public, and religious. Applications to replace or supplement an existing heating system can be submitted between 17 October and 14 November. The budget allocated to this part of the programme is around RON 34.74 million (EUR 7.71 million).
This text was written by Mihai Vintila, owner of InfoEst.ro, a Romanian news portal.
More information:
Table of the incentive programme that was stopped in 2017.
Country / region

Romania

Name of programme

Programul Casa Verde

Type of incentive

Rebate

Eligible technologies

Solar thermal installations and heat pumps

Applicable sectors

Residential, public, religious

Amount

Residential:
UP to RON 3,000 (EUR 650) for thermosiphon systems
Up to RON 6,000 (EUR 1,300) for pumped solar thermal installations
Up to RON 8,000 (EUR 1,800) for heat pumps

Public and religious institutions:
90% of system costs, max RON 2 million (EUR 0.44 million)

Further requirements

None

Requirements for system

None

Requirements for installation

None

Finance provider

Administraţia Fondului pentru Mediu (Administration of the environmental funds of Romania)

Total funds

RON 80 million (EUR 17.7 million) for residential applications and RON 34.739 million for applications from institutions (EUR 7.71 million)

Funding source

Green taxes

Application period

Residential sector: 10 to 24 of October 2016
Public/religions/administrative sector: 17 October to 14 November 2016

Website

Last review of this tabloid

October 2016

Contact

Administraţia Fondului pentru Mediu (AFM) Splaiul Independenţei nr. 294,
Corp A, Sector 6
Bucureşti
http://www.afm.ro
Phone: 0040 (0)21 319 48 49
Country / region

Romania

Name of programme

Programul Casa Verde

Type of incentive

Rebate

Eligible technologies

Solar thermal installations and heat pumps

Applicable sectors

Residential, public, religious

Amount

Residential:
UP to RON 3,000 (EUR 650) for thermosiphon systems
Up to RON 6,000 (EUR 1,300) for pumped solar thermal installations
Up to RON 8,000 (EUR 1,800) for heat pumps

Public and religious institutions:
90% of system costs, max RON 2 million (EUR 0.44 million)

Further requirements

None

Requirements for system

None

Requirements for installation

None

Finance provider

Administraţia Fondului pentru Mediu (Administration of the environmental funds of Romania)

Total funds

RON 80 million (EUR 17.7 million) for residential applications and RON 34.739 million for applications from institutions (EUR 7.71 million)

Funding source

Green taxes

Application period

Residential sector: 10 to 24 of October 2016
Public/religions/administrative sector: 17 October to 14 November 2016

Website

Last review of this tabloid

October 2016

Contact

Administraţia Fondului pentru Mediu (AFM) Splaiul Independenţei nr. 294,
Corp A, Sector 6
Bucureşti
http://www.afm.ro
Phone: 0040 (0)21 319 48 49