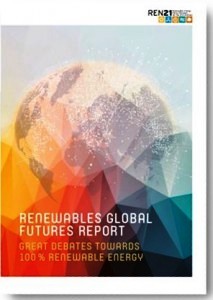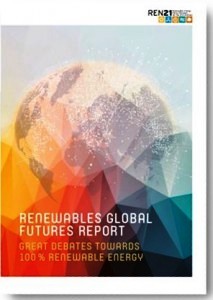 Renewable Global Futures Report: Experts Divided on Future of Heating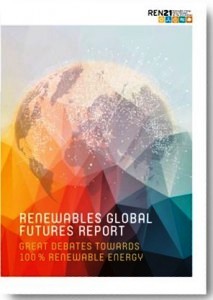 Is the transition to 100 % renewables at global level a feasible and realistic objective? What share will renewably sourced heat have by 2050? Will the electrification of heat continue? These are three of more than 100 questions which were answered in interviews with 114 experts from all around the world. Interviewees came from NGOs, research institutions, governmental bodies and international organisations. REN21's Renewable Global Futures Report published in April 2017 summed up their explanations as part of twelve Great Debates. Lead author Dr Sven Teske from the University of Technology Sydney, Australia, presented some of the key findings of the report during a June webinar organised by the International Solar Energy Society. 
"It was very encouraging that 71 % of all the people interviewed agree that a global transition to 100 % renewable energy is both feasible and realistic, with European and Australian experts most strongly supporting this view," Teske said during the webinar. There was also an overwhelming consensus that renewable power would dominate the market, with many noting that even large, globally operating corporations were increasingly favouring renewable energy products either from utilities or by means of direct investment in their own generating capacity.
Asked about the Future of Heating, the outlook was modest compared to the power sector. Only 14 % of the interviewees thought it possible to achieve a renewable target above 91 % in the heating and cooling sector by 2050. "However, 78 % expect the renewable heat share at least to triple within the next 30 years," said Teske. There was a broader consensus about industrial process heat, which is needed by all – unlike heat demand in homes and offices, which greatly depends on local climate conditions. Hence, 97 % believe that the renewable share in manufacturing will, at a minimum, be twice as high by 2050 and rise from 8 % to around 20 to 30 %.
Chart: Renewable Global Futures Report, p. 53
One issue remained controversial: "Will the electrification of the heating system continue and lead to an almost complete electrification?" Whereas 39 % agreed with this statement, 41 % did not, with 20 % being undecided. "The race is still wide open," remarked Teske. "The future of the heating sector will require more research and attention from policy makers."
He said that it was easier for the experts to answer questions about market trends than about technical developments. That was the reason for technical Great Debates such as Storage: Supporter or Competitor of the Power Grid ending with rather general observations, e.g.: "The question of which storage technologies will ultimately dominate the market is still open. [But] several different storage technologies are required – there is no 'one-size-fits-all' solution."
Chart: Renewable Global Futures Report, p. 71
The overview of the storage market focused on electricity, thus the summary of storage solutions (see the chart above) did not even include heat storage. However, the authors' identification of controversial issues in future energy supply may spur an informed debate about how governments or financial institutions can adopt the right policies to accelerate infrastructure investment and increase the pace of renewable deployment.
Websites of institutions mentioned in this article: