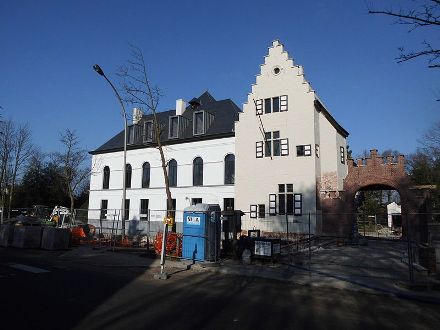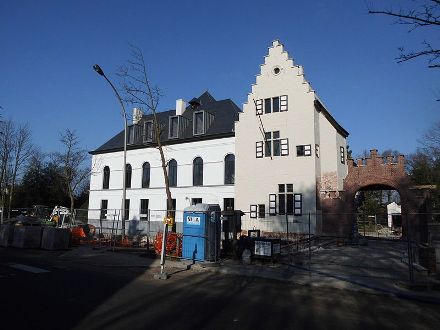 Producing hot water underneath natural slates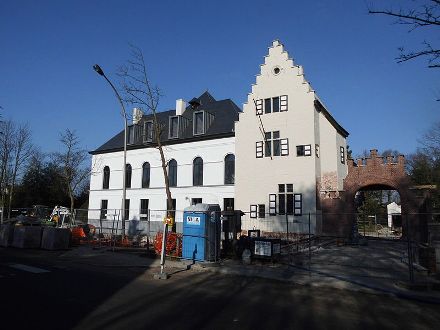 A state-of-the-art solar thermal system has been installed under the slate roof of a castle in Ghent, Belgium. Roll-bonded Thermoslate absorbers measuring 44 m² have been integrated into the space between the wooden trusses and natural slate tiles of the historic structure built in the 12th century and cannot be seen by visitors. The slates are a product by Spanish-based Cupa Pizarras, a member of the Renovating Historic Buildings Towards Zero Carbon research platform created by the IEA Solar Heating and Cooling Programme, or IEA SHC.
Photo: Spotter 2
"The prototype of the product was available in 2008, with initial tests conducted in Spain in 2009," said Eduardo García Pazo, Research and Development Manager at Cupa Pizarras. "Over the last years, we've developed the product and tested it in markets from New Zealand to Belgium. We started offering our current line in 2017."
Cupa Pizarras has installed 90 Thermoslates, 73 of them over the last three years alone. "We became involved with the IEA SHC programme because we believe that our product is ideal for improving the energy performance of historic buildings while having zero impact on aesthetics," said Pazo. "We have also been strongly committed to innovation, green architecture and energy efficiency, so we are very interested in following the discussions between members of the research platform."

The dark-coloured natural slates absorb sunlight and transfer energy to an aluminium absorber, which has been manufactured by roll bonding. The heat transfer fluid is glycol.
Photo: Cupa Pizarras
The thermoslate TSV6.X, which has a gross area of 2.96 m², was tested by a Solar Keymark facility, where it achieved a stagnation temperature of 72.9 °C. Annual output is available for an average collector temperature of 25 °C only, as the collector is non-insulated and unglazed. The specific yield in Würzburg, Germany, is 283 kWh/m²a, whereas a Thermoslate installation in Athens can achieve up to 760 kWh/m²a, the Solar Keymark sheet shows.
One in three slates produced in the world comes from one of Cupa Pizarras' 16 quarries in northern Spain. The company is part of the Cupa Group, a multinational corporation made up of 65 businesses, which employ 2,100 staff altogether. It focuses on developing innovative solutions to improve energy efficiency and sustainability in the construction sector.
Organisations mentioned in this article: