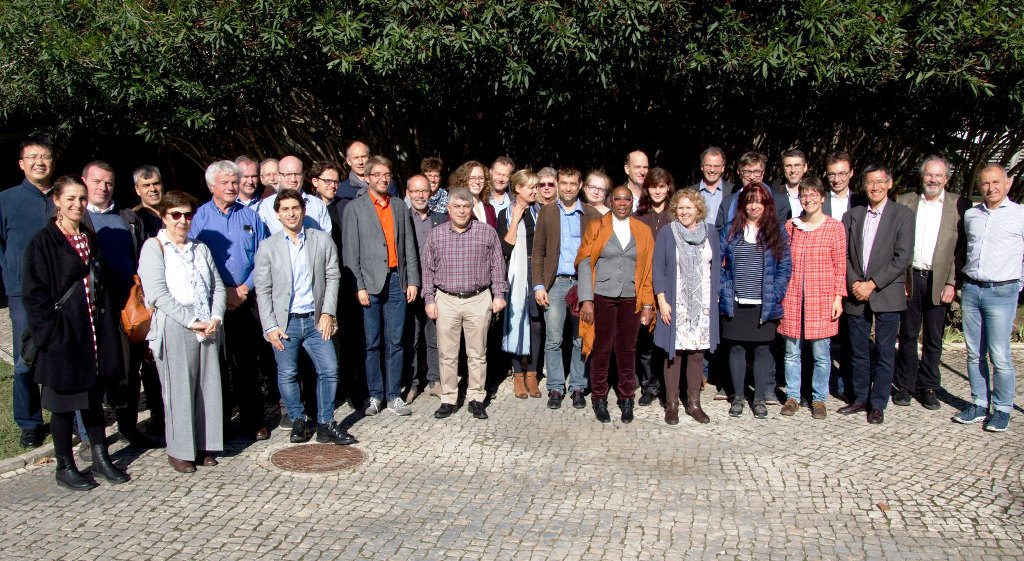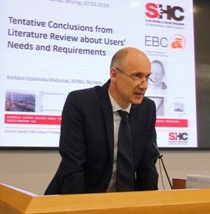 Position papers on daylighting and standards & certification
Why promote the use of daylight in non-residential buildings? What measures should government agencies take to help the market? How vital is it to standardise and certify solar thermal products? Answers to these questions can be found in position papers recently published by the IEA Solar Heating and Cooling (IEA SHC) Programme (see the attached documents).
Photo: IEA SHC
IEA SHC brings together about 400 research and industry experts from all corners of the world. They work on several international research platforms, called Tasks. When one of these tasks is complete, which it usually is after three to four years, its coordinator drafts a position paper, to be approved by the task's members and the Executive Committee (ExCo). This ExCo is made up of representatives for each of the 25 participating countries and sponsor organisations and is convened twice a year. In the photo, the attendees at the ExCo meeting held in Lisbon, Portugal, in November 2018, have gathered for a group picture.
Position papers highlight key results of the work carried out in now-completed tasks, describe state-of-the-art technology in given fields and list what measures policy makers, industry representatives or research organisations need to take to drive the market. Two recently published position papers are listed in the following table. During the ExCo meetings, the chairman of the IEA SHC Programme gives a speech celebrating the achievements of a task before handing its coordinator an award after they present their final report.
Position paper

Related task / website of task publications

Task coordinator

Photo of task coordinator

Daylighting of
Non-Residential
Buildings,
published in
January 2019

Task 50: Advanced Lighting
Solutions for Retrofitting Buildings
(2013 to 2016)
http://task50.iea-shc.org
/publications

Jan de Boer,
Fraunhofer Institute
for Building Physics,
Stuttgart, Germany

Solar Standards
and Certification,
published in
March 2019

Task 57: Solar Standards
and Certification
(2016 to 2018)
http://task57.iea-shc.org
/publications

Jan Erik Nielsen,
Solarkey International,
Denmark
Currently published position papers and their associated tasks and coordinators. All publications are available for download on the subpage mentioned in this table.
Photos: IEA SHC
Jan de Boer has since started a follow-on task titled
Integrated Solutions for Daylighting and Electric Lighting: From component to user-centred system efficiency
(
Task 61
). The aim of its members, who already met twice in 2018, is to improve the user experience of energy-saving indoor lighting systems installed primarily in non-residential buildings.
Besides the above, the IEA SHC programme is supporting another six tasks, which cover a wide range of solar-related topics. They are:
More information: