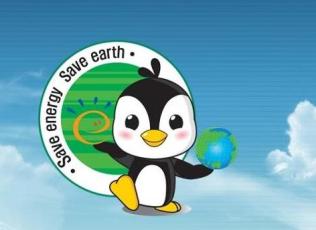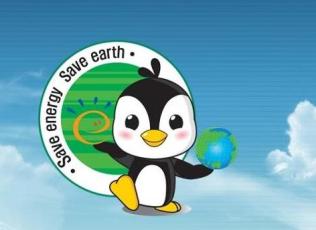 One Million Green Homes in South Korea
"Save Energy Save Earth": The emblem of the Korean Energy Management Corporation (KEMCO), the energy agency of the Ministry of Knowledge and Economy, shows that the South Korean Government takes climate protection seriously. Photo: Bärbel Epp

South Korea wants to become green: This year, its government initiated the so-called "1 Million Green Home Project", with a 2009 budget of KRW 94.3 billion (USD 72 million). The aim until 2020 is to create a million homes that use one of the following five renewable energy technologies: solar thermal, photovoltaics, geothermal, biomass or small wind energy. Each year, the government will set the new budget for the next one.
Geothermal and solar thermal applications will have a 35 % share in this year's funds. The government announced a specific subsidy of 930,000 KRW/m2 (715 USD/m2) for a maximum of 50 % of the investment costs (see more details about the incentive programme in the database of incentive programmes).
It is a great step forward in a country, in which there has not been government subsidies for solar thermal systems in the last years. All in all, it may only push the market of pumped solar thermal systems, since the programme does not include thermosiphon systems – which, today, have a market share above 90%. At first, the government set the minimal collector area required for eligible pumped solar thermal systems to a fixed value of 12 m2. Market players protested, because this value was not in line with a typical Korean solar water heating system.
The government therefore changed the requirements in the meantime and by now, everyone with a pumped system of up to 30 m2 can receive the 930,000 KRW/m2 subsidy. Customers of thermosiphon systems, however, are still being excluded from funding, a critique mentioned by some system suppliers, whose focus lies mainly on installing these type of systems. They also note that the budget will not be enough to have a big influence on the market. Considering the high subsidy rate, the annual budget of the one million green home project for solar thermal will support a maximum of 20,000 m2, whereas last year´s total market volume was already around 80,000 m2.
The winner of the programme could then be the photovoltaics industry: 50 % of the annual budget is reserved for this technology and the maximum cost covering for investments in these systems is at 60 %.
More information: is
http://www.kemco.or.kr
http://www.knrec.or.kr