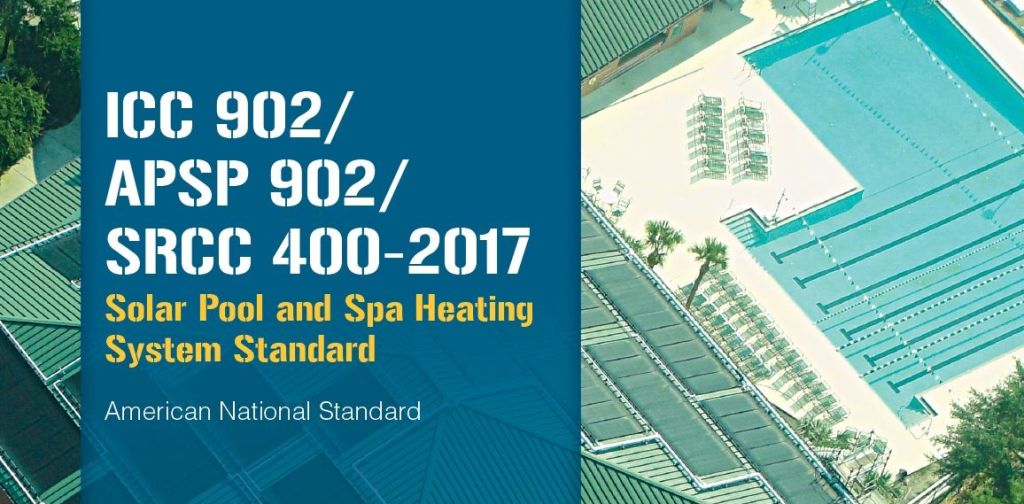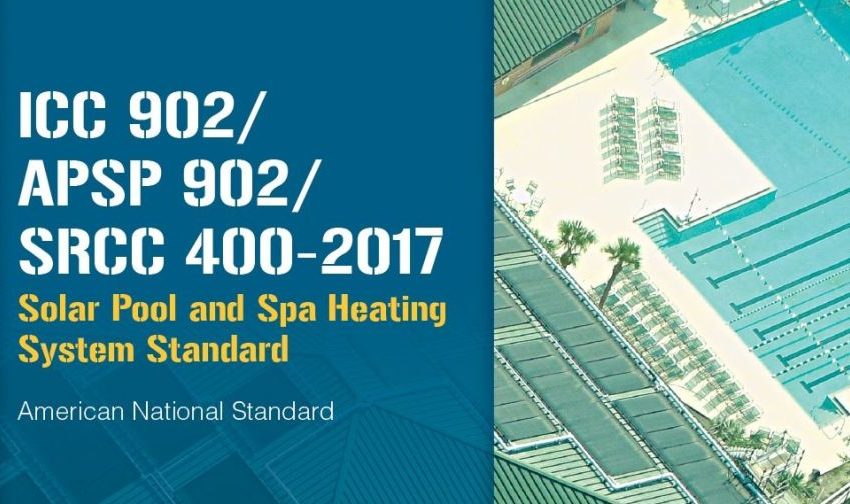 New U.S. standard for solar pool and spa heaters
The solar thermal industry in the United States can now rely on a new standard for solar thermal systems for pools and spas. The new standard will be published in the 2021 International Swimming Pool, and Spa Code (ISPSC), and will be released in 2020. The ISPSC is used and referenced in most U.S. states and regions. Compliance with ICC/APSP 902/SRCC 400 will be a requirement in both residential and commercial applications.
Developed in conjunction with the Association of Pool & Spa Professionals (APSP), the recently released standard ensures that systems meet minimum requirements regarding safety and durability, thus not only leading to higher energy savings but also to enhanced safety levels in pools and spas.
The United States is the world´s largest market for unglazed collectors and is followed by Brazil and Australia. Unglazed collectors are mainly used for pool and spa heating applications and in 2018, accounted for 82 % of US additions. That is why a quality standard for such systems is so relevant. Both segments – glazed and unglazed collectors – were down 5 % in 2018 due to low oil and gas prices and an increasing focus on solar electricity instead of heat, according to Les Nelson, chair of the Solar Heating & Cooling Programme at the International Association of Plumbing and Mechanical Officials (IAPMO), based in California.
The Solar Rating & Certification Corporation (SRCC) recently developed the National Solar Heating and Cooling Product Certification Program, in short OG-400. Certification to OG-400 provides manufacturers proof of compliance for solar water heating systems and validates compliance with minimum requirements for safety and durability. Certified systems must properly integrate with pool designs and systems to ensure that critical safety protections for water quality, suction entrapment, and maximum temperature are maintained
"SRCC is proud to offer the new OG-400 certification programme for solar pool heaters," says Shawn Martin, Vice President of Technical Services at SRCC. "Pool safety is of incredible importance, as shown by the commitment of APSP to the International Swimming Pool and Spa Code ISPSC." Martin also emphasizes that compliance with this standard will be required in several pool codes throughout the US in the coming years: "Manufacturers should consider getting a head start by certifying their systems now."
OG-400 is the third certification programme launched by SRCC. SRCC has two other certifications in place, OG-100, started since 1980 for collectors and OG-300, launched in 1989 for residential solar thermal systems. Both certification schemes provide standardised performance ratings for different climates and applications and allow the performance of collectors and systems from various manufacturers to be compared on an equal basis.
Newly additions in the U.S. for unglazed and glazed collectors. 
Source:  IAPMO
Websites of organizations mentioned in this article: