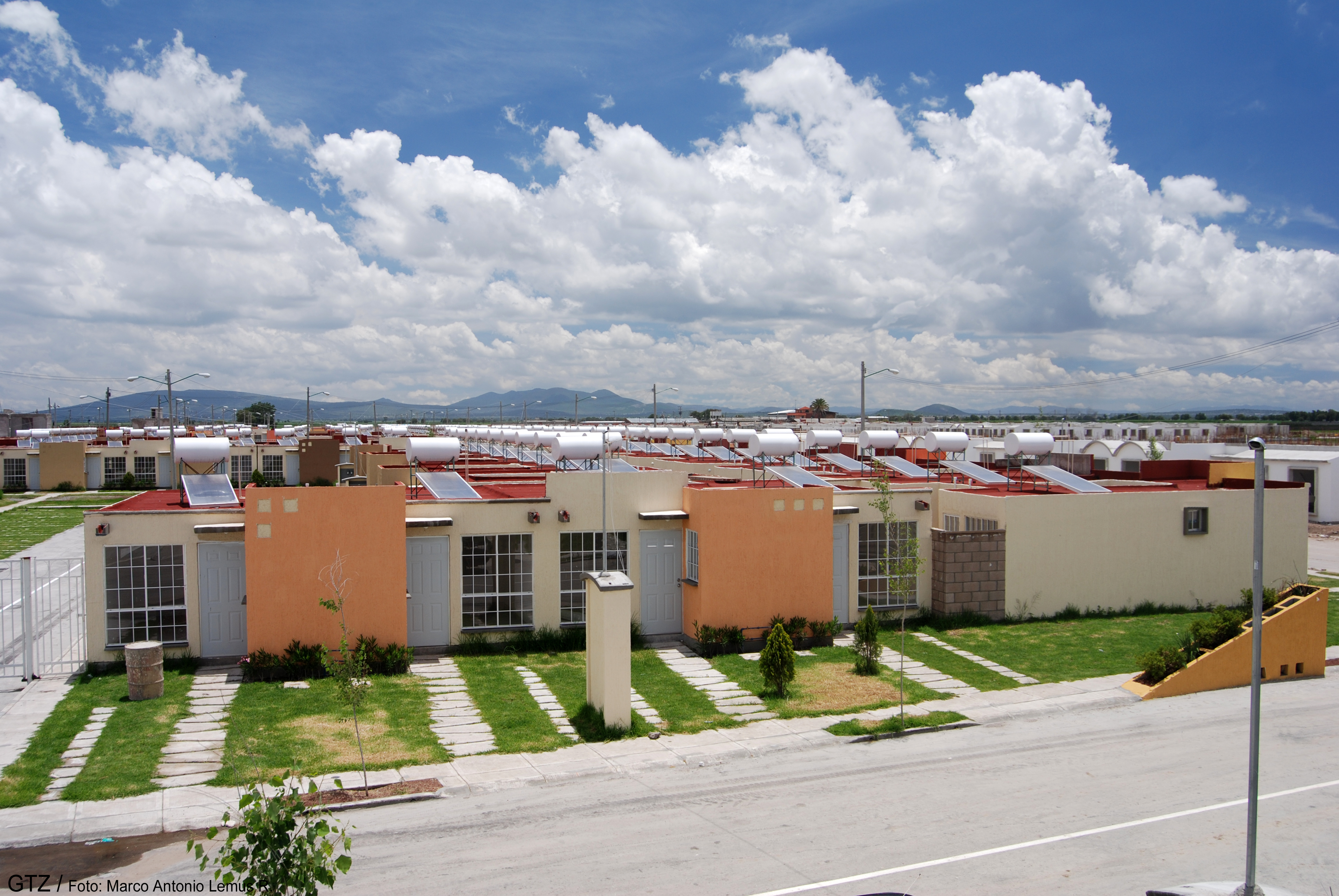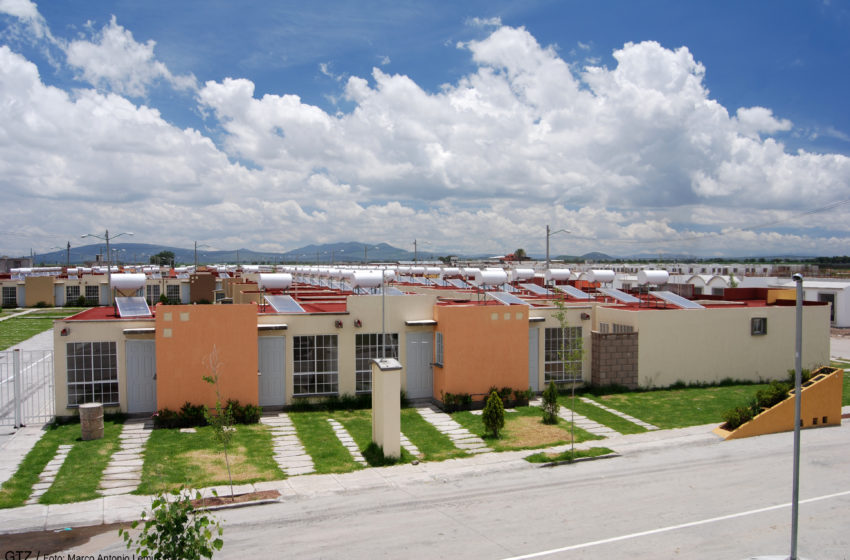 Mexican quality standard published but not yet in force
The implementation of Mexico's new NOM-027-ENER/SCFI-2018 standard on solar water heaters has been postponed. Following its publication in the Official Journal of the Federation on 28 August 2018, it was expected to take effect 120 days later. Last December, however, the government announced it would extend the deadline, pushing the date back to 1 December 2019. At that point, the regulations will grow into a legally binding national standard on the thermal output, energy saving and safety of solar water heaters and include several backup technologies, such as gas and LPG boilers. 
Photo: Modulo Solar
The regulations will affect residential and commercial thermosiphon systems of up to 500 litres. A lot of effort has been put into negotiating the rules since 2014, when Mexico's National Commission for the Efficient Use of Energy, CONUEE,
began working on a draft version
. A major hurdle was reaching a consensus between flat plate collector manufacturers and importers of, mainly Chinese, vacuum tube collectors. "Both local manufacturers and importers have attended the meetings. National authorities have modelled the standard on international ones, such as ISO, and best practices developed in Europe and other regions," explained Daniel García, President of Mexico's renewable energy industry association FAMERAC.
Originally, the 120-day gap between publication and enforcement of the new standard had been deemed necessary to set up the infrastructure that could ensure the compliance, accreditation and approval of test labs and certification bodies. It would have likewise allowed manufacturers and importers to certify their products accordingly. However, several market players, most of them importers, argued that the new technical requirements would make it difficult to provide low-income households with solar water heating. These debates go as far back as 2016, when the draft of the standard was being prepared.
The contentious issue was the resistance to hydrostatic pressure, as defined in
section 6.2.7
. The table below shows the requirements listed for pressure resistance tests to ensure "all components of a hydraulic system withstand the operating pressure to be encountered during its service life."
Operating pressure

Testing pressure

Purpose

294.2 kPa = 2.942 bar

(3.0 kgf / cm2)

> 441.3 kPa = 4.413 bar

(> 4.5 kgf / cm2)

Suitable for solar water heaters to be operated with

cold water storage tanks on roofs;
cold water towers of up to 30 metres in height;
municipal water distribution system operating at a pressure of 294.2 kPa (3 kgf / cm2) or higher.

588.4 kPa = 5.884 bar

(6.0 kgf / cm2)

> 882.6 kPa = 8.826 bar

(> 9.0 kgf / cm2)

Suitable solar water heaters to be operated with:

cold water storage tanks on roofs;
cold water towers of up to 60 metres in height;
municipal water distribution system operating at a pressure of 588.4 kPa (6 kgf / cm2) or higher.
Hydrostatic pressure test requirements
Source: NOM-027-ENER/SCFI-2018
Importers of direct vacuum tube thermosiphon systems argued that once the standard was in force, they could no longer supply their cost-effective systems to social housing projects and that the solar thermal sector would lose jobs.
Subsequently, on 26 December 2018, CONUEE published a notice in the government's journal, where it confirmed that the standard would take effect on 1 December 2019. That the deadline was pushed back was said to be justified because of the "importance of expanding manufacturing capacity across the country and developing equipment and devices aimed at Mexico's low-income population." The one-year delay, until the end of 2019, is hoped to allow the national industry to meet rising demand for solar water heaters domestically.
"The standard will have a positive impact on the market because it will be mandatory. One of the big issues in Mexico is the influx of non-certified, low-quality products," García pointed out. The benefits for the consumer are a substantial reduction in gas consumption for water heating and the certainty that the device complies with all relevant regulations on safety and quality.
Organisations mentioned in this article: