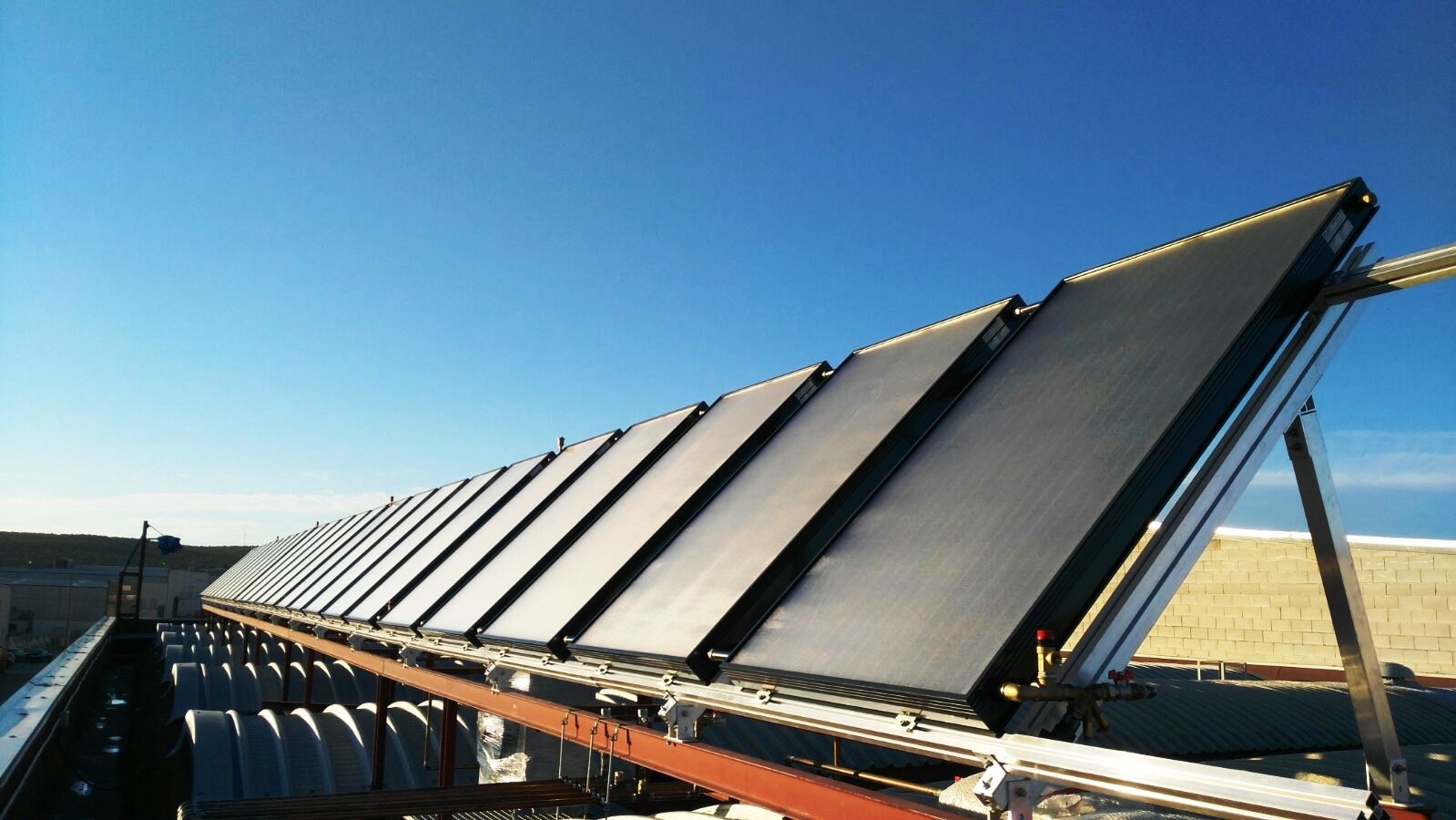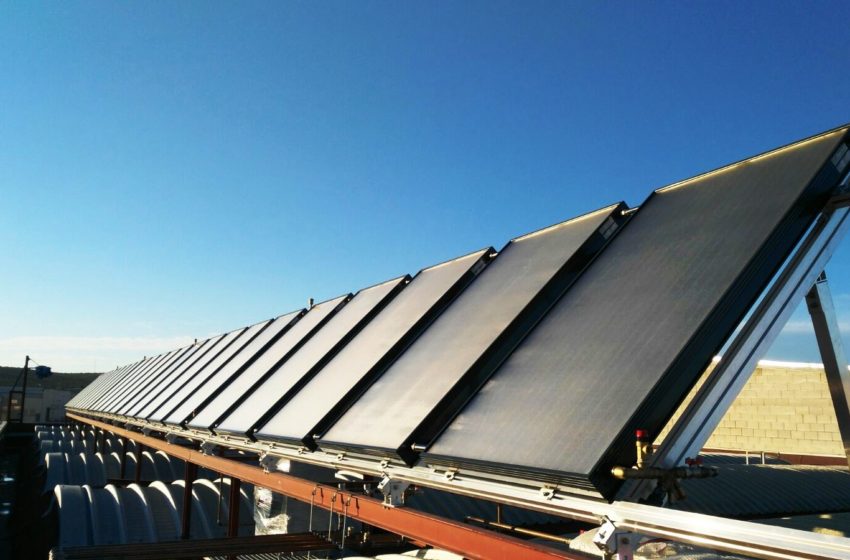 "The market requires simple plug-and-play solutions"
Spanish-based supplier Endef is seeing increased demand for both its covered and uncovered PV-thermal systems produced in-house in Saragossa. Last year was the first in which the business installed devices at non-commercial buildings in Spain and implemented projects abroad. Endef is a member of the IEA Solar Heating and Cooling Programme's Task 60 about PVT collectors, systems and solutions. "We take part in Task 60 to advance, jointly with companies, universities and research centres, the implementation of correct PVT solutions in the market," said Elías Lorenzo, who works in the company's marketing department.
Photo: Endef
Two years after Endef was founded in 2012, the business launched its first PVT product named Ecomesh. In 2018, it introduced Ecovolt, a non-covered unit. As it also sells conventional photovoltaic and solar thermal systems, there seems to be little more than a niche market for its PTV units. Still, they are the only ones directly manufactured by the company.
PVT product
Ecomesh
Ecovolt
Technology
Covered
Uncovered
Market launch
2014
2018
PV peak power
260 Wp
300 Wp
Collector efficiency
50 %
47.2 %
Gross area
1.61 m²
1.63 m²
Weight
46 kg
18 kg
Connection between PV cells
and thermal absorber
EVA adhesive
Mechanical
Key specifications of PVT systems manufactured by Endef
Source: Endef
Encouraging outlook
"Our aims for next year are to double sales of hybrid solar collectors and launch a third PVT product," said Lorenzo. This sort of positive outlook is mainly the result of a new law regulating the on-site consumption of energy produced by PV systems. Even though it was approved by Spain's parliament last October, some more rules regarding program applications will have to be added for the law to become effective. Still, it is expected to remove many of the limitations that currently prevent the on-site use of electricity. Lorenzo also said that "the internationalisation we are experiencing by putting up new installations in Finland or Uruguay suggests a bright future for both Endef and hybrid solar energy in general."
Beyond the typical use of these systems for hot water preparation in residential buildings, Endef is likewise testing whether its PVT collectors can be used in the commercial sector, for instance, to provide energy for district heating networks and process heat installations. The combination of a heat pump and a PVT system has been implemented in the form of a pilot plant that comprises a 6 kWel heat pump and 25 Ecomesh PVT collectors.
The company is also exploring, as additional heat storage, the integration of phase change materials (PCMs) into its PVT units, as part of a Horizon 2020 project called LowUP.
To test these new LowUP devices, Endef has recently installed a PVT system at an office building in Seville. It consists of 20 Ecovolt units and 20 prototypes with PCM to provide both hot water and space heating. A total of 16 kg of PCM is filled into 32 aluminium pouches and put into the back of each PVT panel. By letting the PCM melt during peak hours around noon, surplus energy is stored in the material and could be released at the end of the day, when the sun has gone down. The PCM is also used to lower the operating temperature of the PV panels.
PVT
module

No. of
panels

Photovoltaic
power [kWp]

Solar surface
area [m²]

Annual
electricity
yield [kWh]

Annual
heat yield
[kWh]

Specific
electric
yield
[kWh/m²]

Specific
thermal
yield
[kWh/m²]

Office
building in
Seville

Ecovolt
uncovered

40

12

1.56

17,481

38,927

280

623

Fire station
in Saragossa

Ecomesh
covered

28

7.3

1.56

9,618

31,184

220

713
Key figures and expected yields of two non-residential PVT installations in Spain
Source: Endef
And the challenges?
In Endef's view, one key challenge of the PVT market is that, usually, installation companies possess special know-how about either solar thermal or photovoltaics but not about both. In addition, the energy flows of the PVT system would need one single monitoring and control system and, as underlined by Lorenzo, "the market requires simple plug-and-play solutions, which is why we have been working on the development and installation of monitoring tools based on open-source software and hardware." There are also quality and policy issues to resolve, such as creating certification and test procedures for PVT collectors, setting up incentives for the technology and, last but not least, founding an industry association that will lobby for growing the sector.