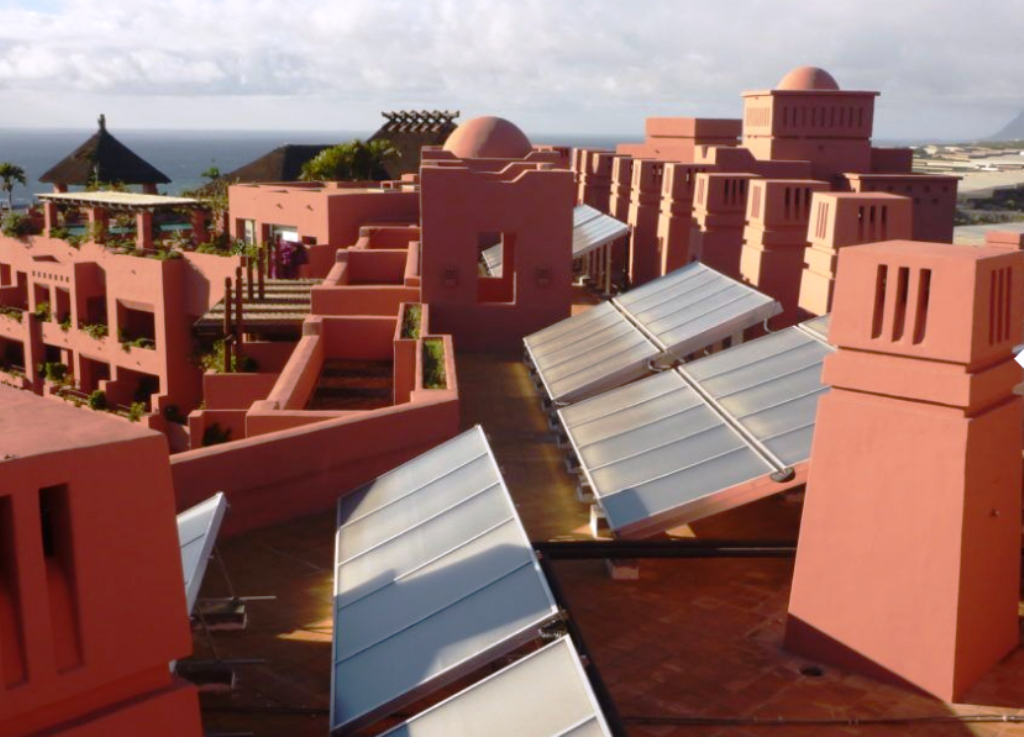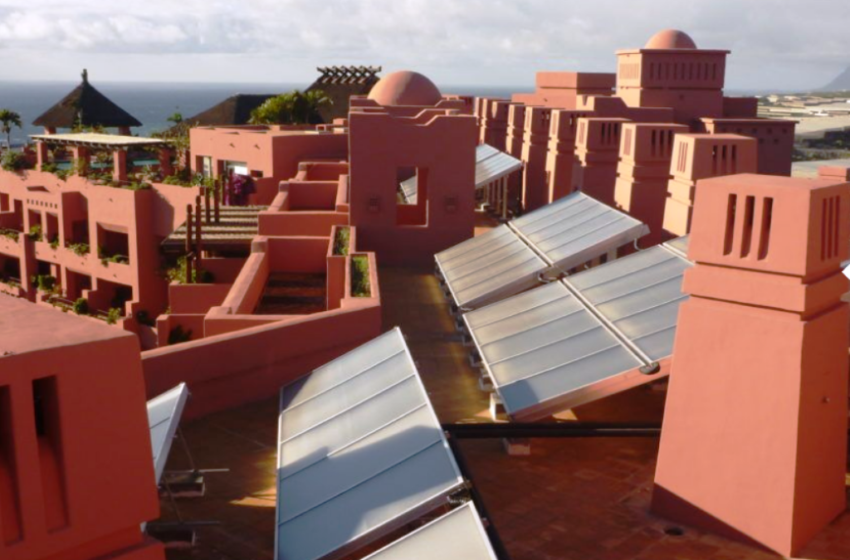 Low demand for ESCO support in Spain
In Spain, solar heat contracting has fallen short of expectations. Over the past nine years, the Spanish government has been offering low-interest loans to Energy Service Companies (ESCOs), which install, operate and maintain solar thermal systems. 29 solar heat contracts have been signed to date, and EUR 2.7 million of the EUR 5 million allocated at the launch of the ESCO programme in 2010 has been spent. Biomcasa I, which supports biomass installations run by ESCOs, has generated much more interest, according to IDAE, the Spanish Institute for Energy Diversification and Saving, which manages the solar scheme. The follow-on programme Biomcasa II was created as early as 2013 after the budget of the first had been exhausted.
Photo: Sumersol
Between June 2015 and September 2019, IDEA funded only 11 ESCO projects based on solar heat (see the table below), which seems small compared to the 39 projects the institute had already approved previously. For more details, please see the
database of incentive programmes
.
| | | | |
| --- | --- | --- | --- |
| | No. of projects | Total solar thermal capacity | Total loan amount |
| Applications until June 2015 | 18 | 2.32 MW | EUR 2.09 million |
| Applications until September 2019 | 29 | 3.23 MW | EUR 2.73 million |
Only slightly more than half of the available EUR 5 million budget has been spent after nine years. Solcasa was launched in May 2010.
Source: IDAE
Solar heat contracts have not caught the attention of ESCOs operating in the energy efficiency and renewable electricity markets. "The problem is the lack of knowledge among ESCO staff about the advantages of solar heat, a free source of energy," confirmed Pascual Polo, Director General of the national solar energy association ASIT. "Most ESCOs prefer to stick with the technologies that they know and that are easier to install, for example, biomass, and it is difficult to change that mindset."
Only a small number of solar thermal companies have received Solcasa loans, as shown by a
map
of the 18 projects approved in 2015. One of them is Spanish-based Sumersol, which specialises in solar heat contracts for large heat consumers. According to Macarena Salazar, Marketing Manager at Sumersol, the company is running 24 ESCO projects with a total collector area of 4,527 m². In all, 15 hotels, 4 retirement homes, 4 industrial facilities and 1 hospital are now being supplied with cost-effective heat.
However, Sumersol has already reached the cap of the Solcasa credit line, as the loan amount which one company can ask for is limited to EUR 1 million. "In any case, we will continue using the ESCO model by getting loans from private banks," Salazar explained. "We need to extend the duration of only a few contracts, since we were mostly able to secure attractive loan terms when negotiating with the banks."
Organisations mentioned in this article: