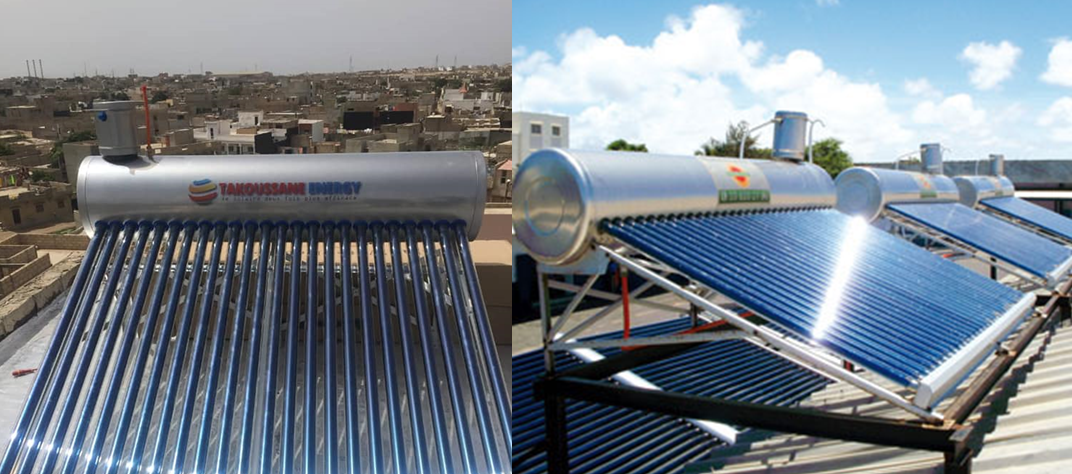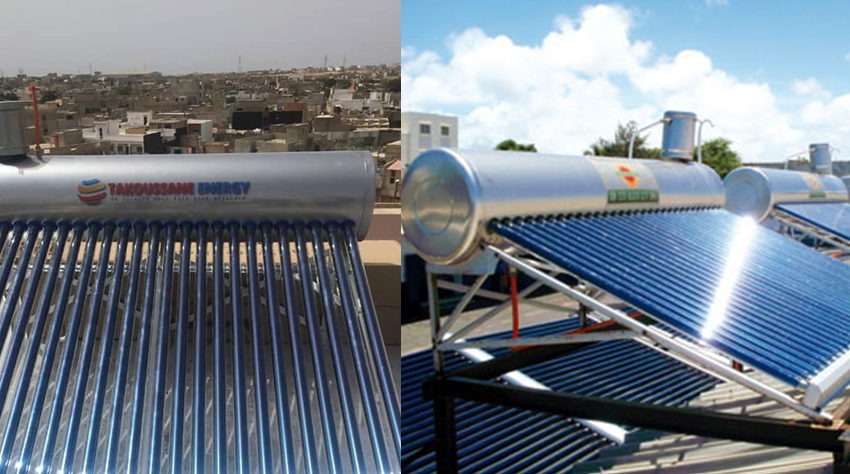 Little known VAT exemption in Senegal
Senegal could see an increase in demand for solar water heaters after the government introduced VAT exemptions for solar thermal and PV. Decree No. 010158, signed by the Minister of Finance and Budget and the Minister of Petroleum and Energy in summer 2020, states that 22 components required for solar, wind and biogas systems are exempt from the 18 % VAT charged on most products in Senegal. The aim of this policy is to lower equipment prices to speed up electrification in the countryside. However, prospective customers have yet to hear about the VAT reduction considering there has been no public campaign to promote the incentive.
Photo: Takoussane / Technologies du Futur
"It's too early to say whether the VAT exemption will increase demand for solar water heaters," noted Ibrahima Seck, Director of Operations at Takoussane Energy, a solar system supplier based in Senegal's capital Dakar. "We've just entered the colder, rainy season, usually a period of rising heat consumption. Over the last years, we've seen steady, continuous growth in this part of the market, making it difficult to analyse the impact of removing the 18 % VAT from solar products."
According to the Solar Heat Worldwide study, the country's solar thermal market is still in its infancy. Reportedly, about 3,000 m2 of collector area were put up in Senegal in 2018. "Solar water heaters are considered a luxury product, aimed at upper-class families," said Seck. He confirmed that only suppliers, not customers, have so far been aware of the exemption, as the government does not publicly promote these types of incentives: "We, too, don't use the VAT exemption in our marketing material, as selling solar thermal solutions is only a small part of our business."
Takoussane and its competitor Touba Solar Rama began offering solar water heaters over 10 years ago. However, the systems make up less than 5 % of the companies' turnover. Both predominantly sell and install PV solutions, which generate 95 % of all revenues.
Touba Solar Rama is an importer of vacuum tube collectors made in China. Since its foundation in 2007, the three-staff business has been offering solar thermal systems to homeowners and hotels. Touba's Operations Manager Mouhamadou Dia expects the VAT exemption to grow the market. He points out that the VAT exemption has not been enforced yet, because the decree was not published in the official journal. He confirmed that this type of tax policy took several years to be accorded by the two ministries because the government had to strike a balance between setting targets for clean energy and keeping the budget under control.
Organisations mentioned in this article: