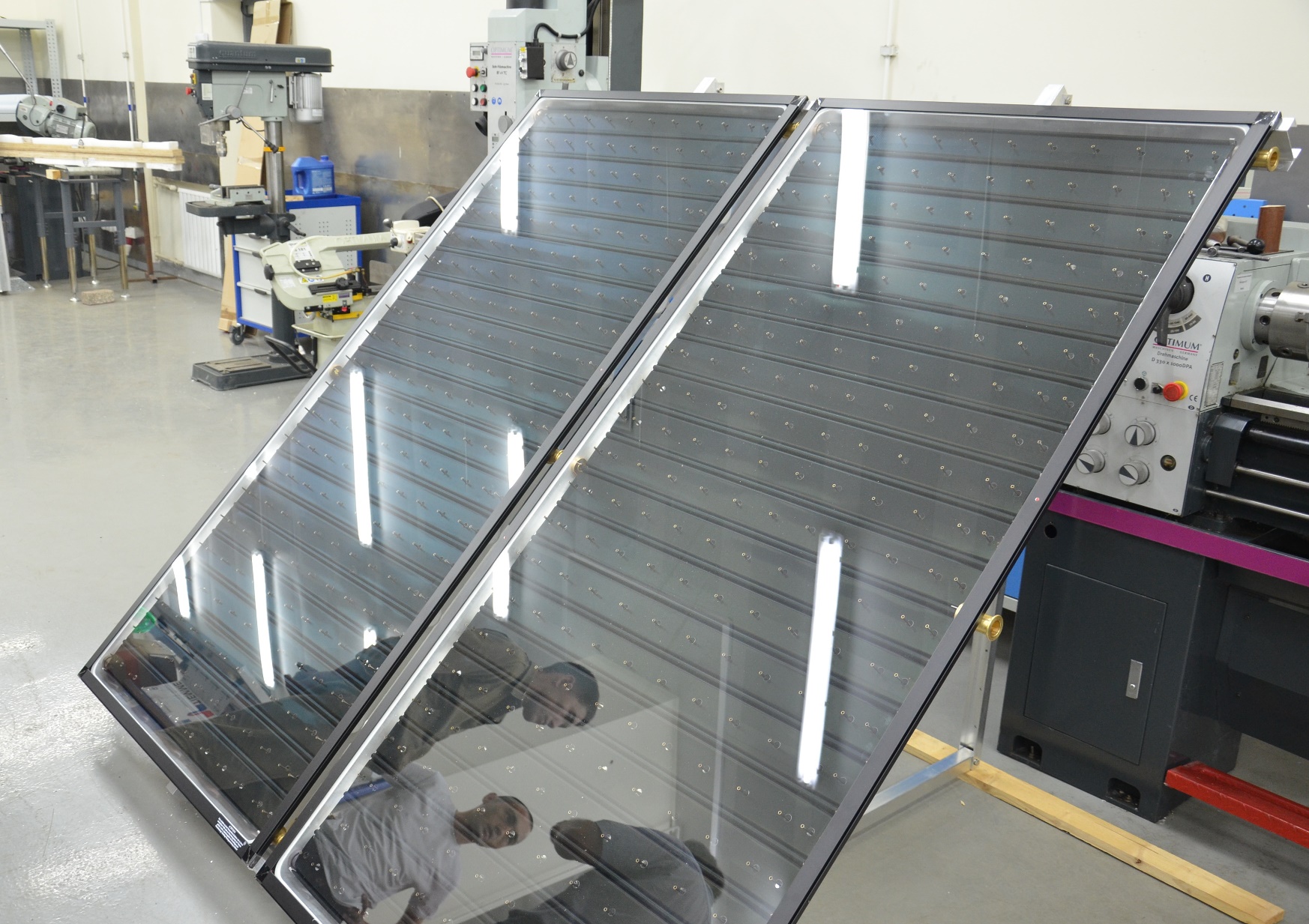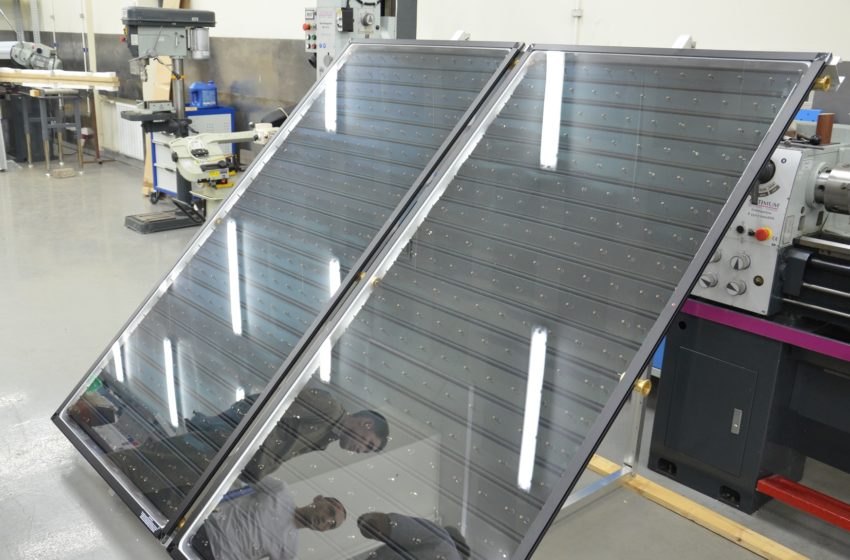 Kazakh start-up grows its collector manufacturing business
Kuntech, a Kazakhstan-based startup originally founded with the aim of designing solar thermal products, is growing its business. Its CEO and founder, Diaz Baiseitov said, the company sold 300 m2 of collector area each in both 2018 and 2019. About 70 % of the materials used to make flat plate collectors at Kuntech are sourced locally; only the selectively coated absorbers are imported from Europe. The company's collectors were Solar Keymark-certified in August 2019.
Photo: Kuntech
"By using local materials and labour, we have managed to cut costs without compromising on quality," said Baiseitov. Today, the price for one of the company's 2 m2 collectors amounts to KZT (Kazakhstan Tenge) 150,000 or USD 364. According to Baiseitov, this is close to what customers would pay for same-sized collectors imported from China: "However, because of a larger surface area, two of our collectors have the same output as three of those from China."

Kuntech was spun off from Nazarbayev University (NU), an independent research facility in Nur-Sultan, Kazakhstan's capital, in 2015. The 8-staff company is located in NU's Technopark, which had been headed by Baiseitov since 2012, according to his LinkedIn profile. The research facility also supported the spin-off financially, providing it with a starting capital of USD 100,000.

Since then, Kuntech has built a number of solar water heater systems, mainly for schools and hospitals. The first systems were put up in 2015 supported with funding from United Nations Development Programme. In total, the company has commissioned solar thermal systems with more than 800 m2 of collector area.
This photo shows Kuntech's largest project to date, for which 210 collectors were installed on 67 houses to supply their residents with solar hot water.
Photo: Kuntech
Given the founder's science background, the startup has launched a number of R&D initiatives. One of them involves a borehole storage demonstration system put up in a neighbourhood of Almaty, one of Kazakhstan's largest cities. Together with specialist company Kazakh GreenWell Mechanics, it installed the 14-borehole prototype between 2017 and 2018 and has two patent applications pending thanks to the novel installation.

Another R&D project is being carried out in partnership with Kazakh Vima, a business focused on façade solutions. "When renting a workshop from Vima, I noticed that the company offers facade solutions similar to ours so I suggested that we integrate our absorbers into their facade elements," explained Baiseitov. He said the challenge of delivering an aesthetic solution lies in making use of the little roof space available in urban environments.
This article was written by Eugene Gerden, a Moscow-based freelance journalist specialising in renewable energies.
Organisations mentioned in this article: