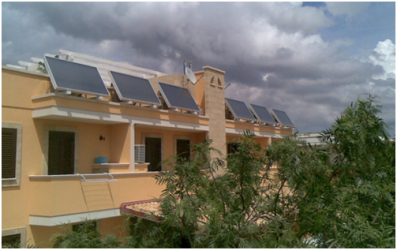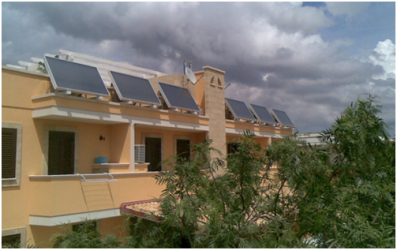 Italy: Plans to Simplify Conto Termico Administration
Nearly two years after the start of Italian incentive programme Conto Termico, some difficulties still persist: There are currently around 7,000 applications for the programme, most of them for solar thermal systems, but this is a really small number compared to the funding available. Nevertheless, the constant pressure that the associations have put on decision-makers over almost the past two years seems to finally pay off.
Photo: CMG Solari
The Italian associations' calls for modifying the programme focused on the following aspects:
To simplify the application process and reduce the number of documents to be submitted during the application process
To avoid continual changes of application rules, which creates uncertainty and distrust among professionals and end users
To make the PortalTermico, the web page applicants must use for the application, faster and more user-friendly
To promote the incentive scheme with the help of training programmes and awareness-raising campaigns addressing professionals, businesses and end users
In fact, Article 22 of Italian
Decree No 133
, which entered into force in September 2014, stipulates that in order to facilitate access to the incentive scheme for businesses, families and public entities and ease the administrative burden, the decree which introduced Conto Termico in January 2013 is to be changed by 31 December 2014. Of course, it will be important to know how the incentive scheme is going to be amended, but this announcement is a first step towards improving Conto Termico's effectiveness.
The government has just recently implemented another important change, adjusting the programme's incentive level: Effective from 19 July 2014, the investment subsidy can no longer exceed 65% of the eligible investment costs. Representatives for the programme's administrator, Gestore dei Servizi Energetici, said that the new cap would only affect a small number of applications. It was introduced to avoid situations in which the incentive covered a large part of the investment costs. In addition, the GSE wanted to align the Conto Termico subsidy level with the tax deductions granted for energy efficiency measures. These deductions also recover 65 % of the investment costs – but over ten years.
More information:
This text was written by Valeria Verga, an expert in market analysis and legislation, communication and lobbying for the solar thermal sector.