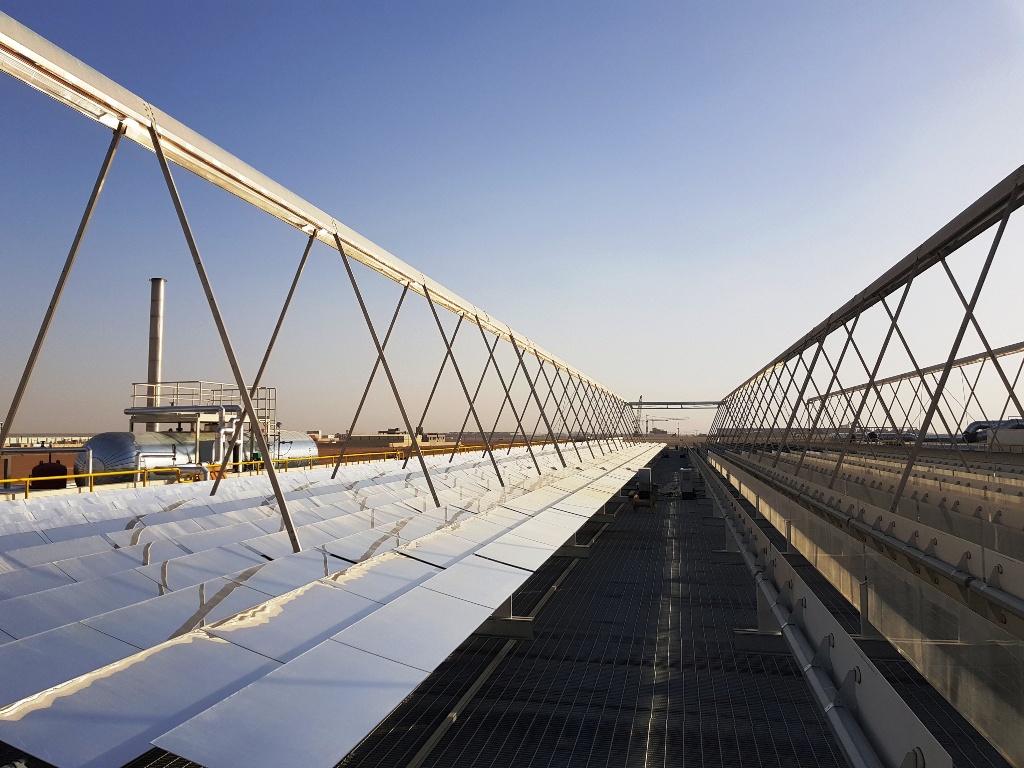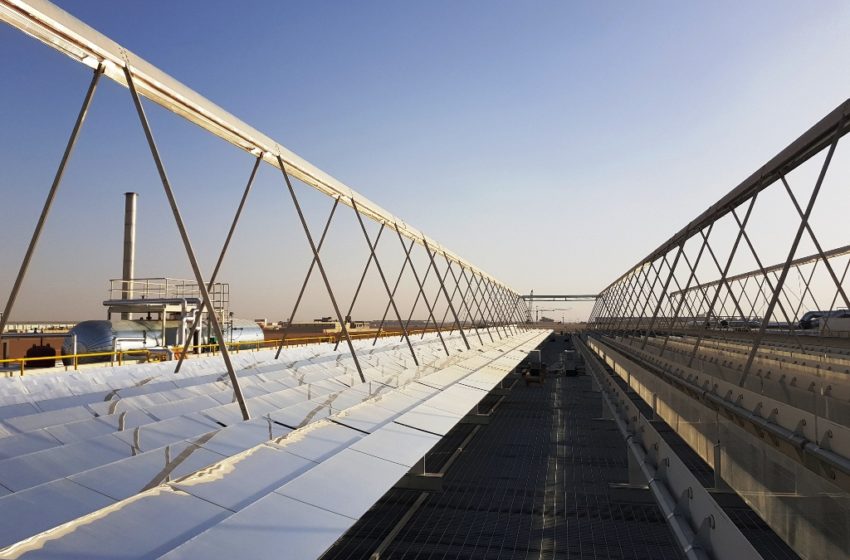 Industrial Solar and Gasco join forces
In February, Germany's Industrial Solar and Australia's Gasco signed a cooperation agreement to develop the solar process heat market in Australia and its neighbouring countries by offering hybrid systems which use both solar and fossil energy. The photo shows a solar field installed by Industrial Solar at Japan Tobacco International in Amman, Jordan. It consists of Fresnel collectors used for direct steam generation.
Source: Industrial Solar
Staff at Industrial Solar, a German-based solar system integrator, hopes the cooperation will improve customer access to the process heat market while Australian boiler manufacturer Gasco will be able to add future-proof technology to its portfolio of conventional products. Christian Zahler, Managing Director of Industrial Solar, said: "We offer zero-emission technology that generates process heat but requires a fossil fuel backup system."
Linear Fresnel collectors manufactured by Industrial Solar can provide heat at a temperature of up to 400 °C, with their output reaching up to 30 MW
th
. They can use either pressurised water or thermal oil, or they can directly produce steam, which is an important heat transfer fluid in manufacturing. In 2007, the company installed a pilot plant in Freiburg and has since built about a dozen Fresnel-based steam plants in Africa, the Middle East and southern Europe. Its most recent installation was a plant constructed for pharmaceuticals business
Ram Pharma
in Jordan in 2017.
Industrial Solar looks forward to further cooperation
The cooperation with Gasco is a key part of Industrial Solar's strategy to introduce its solar devices to the industrial heat market. The former, one of the top engineering firms in this subsector in Australia, primarily designs and builds equipment such as thermal oil heaters, boilers and waste heat recovery systems and provides energy-related services, for example, audits and system integration.
The industrial sector in Australia uses one-third of all energy consumed in the country, with the lion's share going into heat production. Hence, industrial process heat can be regarded as vital to clearing a path towards lower greenhouse gas emissions, since solar thermal is an economically viable option in the country.
"Australia is one of the best countries in the world in terms of solar energy resources, which makes it a natural choice and a very promising market for solar technology," said Zahler, adding that he was in talks with the management of other businesses in the process heat sector about establishing cooperation. "We are hoping to set up additional partnerships with suppliers of conventional energy technology," he said. He noted that one trend he had observed for a while was that those suppliers were trying to broaden their product portfolio and set themselves apart from their competitors by branching out into the green technology market.
Organisations mentioned in this article: