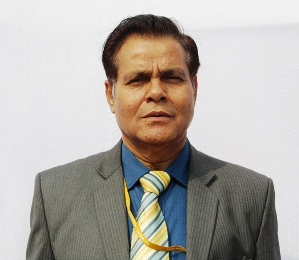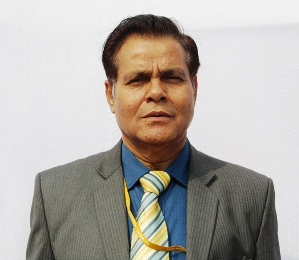 India: UNDP-GEF Project Paves Way for Commercialising Industrial Process Heat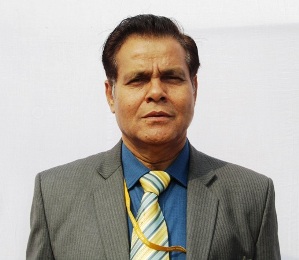 The five-year UNDP-GEF project Market Development of Concentrating Solar Thermal Heating (CSH) Technologies for Process Heat Applications has paved the way towards commercialisation. The objective was to accelerate demand for CSH systems in industrial, commercial and public facilities by organising stakeholder workshops, strengthening the industrial supply chain and implementing quality assurance measures. Solarthermalworld.org spoke with Dr R P Goswami, National Project Coordinator and Director at the Ministry of New & Renewable Energy, about CSH market development in India. 
Photo: MNRE
Solarthermalworld: How would you sum up the results of the GEF-UNDP CSH programme? 
Goswami: MNRE's efforts during the UNDP-GEF CSH project have led to significant growth in the concentrated solar thermal sector, with installations across industrial and commercial sectors driving down costs of procurement and installation. We have supported 45,500 m² of CSTs for cooking, process heating and cooling applications between 100 and 300 °C and expect 35,000 m² to be commissioned by 30 September 2017, at the end of the project (see table about the support scheme below). We have also established the first facilities for testing system performance in the country.
The project has additionally led to the creation of many knowledge base documents, among them training manuals in Hindi and English on O&M, plus troubleshooting, for various CSTs, performance standards in terms of anticipated heat delivery in different regions and manuals for a bank's loan appraisal of CST proposals, etc. This programme will have long-term gains and has paved the way for commercialisation.
Solarthermalworld: How did you spread awareness during your GEF-UNDP CSH programme? 
Goswami:
Over 70 workshops and business meetings have been organised all over the country during the programme duration. They targeted industrial and institutional stakeholders and had around 3,000 participants. As one of the supporting partners, the World Renewal Spiritual Trust, created a training and awareness centre, conducting nine seminars for potential beneficiaries and six training sessions for technicians. There is also a new website – cshindia.in – for providing comprehensive information about CSH activities, case studies, policy announcements and video films on successful projects. The programme has likewise resulted in the publication of a monthly newsletter
http://www.insolthermtimes.in
, a quarterly magazine called SUNFOCUS and a national toll-free helpline.
Solarthermalworld: Industrial process heat is still a niche segment in India. What are your thoughts on its long-term potential? 
Goswami: There is great potential. Huge amounts of subsidised electricity and fuel oil or LPG are being used for heating, cooling, process and drying applications in the country. Estimates speak of more than 15 million tons of fuel oil for industrial heat at up to 250 °C and of about 500 trillion kWh of electricity being consumed annually in several sectors to heat water and air. Even if only 1 % of this fuel could be saved thanks to CSH systems – keeping in mind space and DNI availability at factory sites – a mirror area of about 2 million m² would seem to be a realistic countrywide target.
Solarthermalworld: How has your programme addressed financing issues?
Goswami: Seminars for senior representatives from banks and financial institutions were conducted to inform them about the options for providing loans to manufacturers and industrial end users. As a result, Syndicate Bank, United Bank of India, State Bank of Bikaner & Jaipur and State Bank of Patiala have issued circulars on providing loans at prime interest rates. This provided manufacturers and technology suppliers with the motivation to initiate ESCO projects, where they put up plants themselves and sign long-term heat supply contracts with clients. Four such projects are being implemented right now – one for process heat at Hatsun Agro's dairy factory in the city of Chennai (Madras) and three for community cooking in institutions. This model is expected to improve the confidence of beneficiaries and ESCOs, leading to a win-win situation for both.
Solarthermalworld: Could you say something about the quality and standards from your programme?
Goswami:
To address the issue of system quality, there have – for the first time in the country –
national and regional test centres
(mobile and stationary) been established at the National Institute of Solar Energy in Gurugram and the Savitribai Phule University of Pune. The previous lack of facilities meant that the performance of installed systems was not gauged. In addition, there are handbooks on component & material specifications for six CSH technologies available to provide guidance for suppliers and beneficiaries, resulting in the Bureau of Indian Standards issuing specifications for various CSH technologies and test methods (see end of interview).
"More start-ups need to offer monitoring solutions"
Solarthermalworld: What have been the takeaways from a first assignment of online monitoring systems to 15 locations?
Goswami: Unfortunately, we were faced with unforeseen difficulties when monitoring existing solar process heat plants. The online performance monitoring instruments primarily measured weather parameters, thermal output and data acquisition and management. A lack of standardised online monitoring systems resulted in non-uniform approaches towards data acquisition, transmission and analysis. We did not publish a comparison of results from these 15 locations, but the monitoring benefited individual CSH users by providing essential information on how to optimise their system.
Solarthermalworld: What are your recommendations for improving the transparency of performance information?
Goswami: Based on our experience with this first monitoring assignment, on-site monitoring has been made compulsory for all installations supported under the UNDP-GEF programme in India. Progress, however, has not been satisfactory due to solar thermal manufacturers' and system suppliers' lack of knowledge and experience.
We recommend that system suppliers provide a complete monitoring unit, whereas the MNRE may think of integrating online monitoring into the CSH subsidy scheme. There should be compulsory after-sales services, including monitoring, and more start-up companies need to offer monitoring solutions, as this involves major IT and communication technology components. Sites in remote areas may receive additional support for implementing online monitoring.
"Solar heat sector has not been attracting as much attention as solar electricity"
Solarthermalworld: PV has already reached a high level of commercialisation in India. Do you think that this will also possible for CSH?
Goswami: Yes, but not only for CSH systems. Other solar thermal technologies also have potential to achieve commercialisation. Whereas solar water heaters are useful for low-temperature applications, CSH systems provide vast opportunities at medium and high temperatures. Demand for thermal and electricity generation is almost equal in industry, but the solar heat sector has not been attracting as much attention as solar electricity at national level. The focus needs to be put on solar thermal technologies by introducing PV-like policies. Volumes and policy initiatives, both in terms of fiscal and financial incentives and technology improvements, could help CSH systems become viable.
List of CST standards to be issued by the Bureau of Indian Standards (BIS). Only Part 1 and 2 are already published and can be purchased at BIS.
Part 1 – Dish Technology- Requirements and Specification
Part 2 – Scheffler Technology- Requirements and Specification
Part 3 – Parabolic Trough Concentrator- Requirements and Specification
Part 4 – Non-Imaging Concentrator- Requirements and Specification
Part 5 – CST Test Methods
India: Support Scheme for Concentrating Process Heat Applications
On 19 May 2012, the Joint Secretary of the Ministry of New and Renewable Energy (MNRE), Tarun Kapoor, officially launched the initiative Market Development and Promotion of Solar Concentrator based Process Heat Applications. 10 months later MNRE announced revised guidelines which are in effect since 12 February 2014 – base for the following table. The objective of the initiative is to support the implementation of 90 concentrating solar thermal systems in industry and institutions with a volume of 15,000 m² until October 2014.
Country / region
India
Name of
programme
Market Development and Promotion of Solar Concentrator based Process Heat Applications under UNDP-GEF
Type of incentive
Investment subsidise
Eligible technologies
Concentrating solar collectors (dish, parabolic trough collector, linear fresnel) and vacuum collectors (heat pipe assembled on a reflector sheet that provides temperatures up to 90°C)
Applicable
sectors
Industries, religious institutions providing mass cooking , community cooking lodges, jails, barracks and student hostels
Amount

15% of iMNRE benchmark costs for demonstration projects
Fixed amount of INR 0.5 million for replication projects (projects repeated by the same client) having area between INR 250 to 500 m² mirror area
Fixed amount of INR 1 million INR for replication projects greater than 500 m² mirror area
Additional 10% of total project cost for ESCO model
20% of the investment costs of repairing or replacing of at least 5 years old systems (end user shares equal amount)

Maximum
incentive

INR 7.5 million for each demonstration project
INR 1.5 million for the additional costs under ESCO model
INR 1.5 million for renovation projects (end user share equal amount of investment costs)
INR 2 million for projects between 64 m² (Scheffler Dishes) and 45 m² (other concentrating collectors) and 249 m² mirror area

Requirements
for system
End user must have heating system in place based on fuel oil
Requirements
for installation
Not specified
Finance provider
Ministry of New and Renewable Energy, Government of India under UNDP-GEF project
Total funds
For demonstration systems until 15,000 m² area is achieved

For replication projects and repair and renovation no limit

Funding source
Ministry of New and Renewable Energy, Government of India under UNDP-GEF project
Effective date
February 2014
Expiration date
March 2017
Website
http://mnre.gov.in/file-manager/UserFiles/Revised-support-CST-systems-under-UNDP-GEF.pdf
Last review of this tabloid
March 2015
Contact
singhalak@nic.in