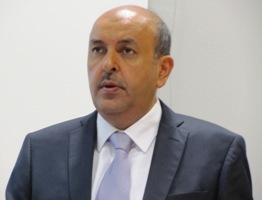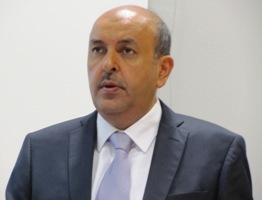 India: "Solar thermal is a government priority"
India is one of the most dynamic solar thermal markets worldwide. Solarthermalworld.org spoke with Tarun Kapoor, Joint Secretary at the Ministry of New and Renewable Energy (MNRE), Government of India, about the fast-growing market in general and the difficulties with the market statistics in particular. Kapoor passed the Indian Administrative Service in 1987 and can look back at 24 years in government service as Director and Managing Director of departments dealing with renewable power generation. The Electrical Engineer headed the Department of Energy in the state government, before he took over as Joint Secretary at the MNRE two years ago.
Photo: Jaideep Malaviya
Solarthermalworld.org: India is one of the fastest-growing solar thermal markets around the globe. What is causing this strong upwards trend?
Tarun Kapoor: Being a tropical country, we have ample sunlight throughout the entire year. The country's energy demand is growing constantly and most importantly, solar thermal has been made a priority by the government.
Solarthermalworld.org: In its Solar India Mission, the government has set an ambitious target for solar thermal technology. Is this aim still in reach?
Tarun Kapoor: We publish all our achievements on http://www.mnre.gov.in. By 31 January 2012, a cumulated collector area of 4.98 million m² was installed nationwide. If you compare this value to the achieved total collector area of 3.97 million m² on 31 January 2011, you can see that we ended up with 1.01 million m² of newly installed collector area in the last fiscal year. Our aim is to reach a total of 7 million m2 until March 2013 and, of course, we are well on our way to achieve this. Our latest publication says that a total of 5.73 million m² was installed until the end of July 2012.
Solarthermalworld.org: It seems difficult to carry out market surveys in a booming solar thermal market. How do you get to your market figures?
Tarun Kapoor: We approach our Channel Partners on a regular basis and collect data from them. Since April 2011, the MNRE has invited around 50 Channel Partners to directly submit their subsidy applications to the ministry. Channel Partners include Renewable Energy Service Companies (RESCOs), financial institutions, system integrators, solar thermal component manufacturers, state-based agencies, electric utilities and non-governmental organisations that have obtained a certain credit rating. We have also launched a new software called Solarwhin in which all Channel Partners feed in their data of achievements. This allows us to get close the accurate market figures.
Solarthermalworld.org: How large do you think is the "dark figure", meaning the number of solar thermal systems which are sold without the BIS Standard?
Tarun Kapoor: I estimate that these unregistered products cover around 10 % of the annual market volume.
Solarthermalworld.org: Reliable market figures are an important guide for the national Indian industry. What do you have in mind to improve your national statistics?
Tarun Kapoor: We are planning to involve associates and conduct studies through them. Meanwhile, we have also set up a computerised system, in which the Channel Partners fill in their data online. It includes the collector area commissioned in a given month, capacities of various system types, their cost and information about the end user. Our major objectives are to increase the market penetration of solar water heaters, reach uncovered towns, improve product quality and develop a good open market. We aim at an annual market volume of 2 million m² of collector area in 2022.
Tarun Kapoor can be reached at tarun.kapoor@nic.in.