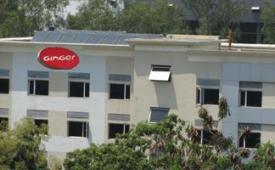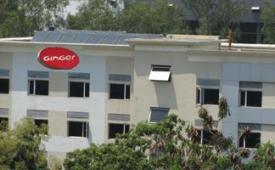 India: Solar Hot Water in all newly constructed Ginger Hotels
Solar accommodation: The Ginger hotel chain, which is part of Indian Hotels Company Limited (IHCL), takes its commitment to energy-efficiency very seriously. In the future, all chain hotels are going to have a solar water heater installed on their roof.
Photo: Malaviya Energy Consultancy
The Ginger hotel chain is part of Tata Group's hospitality arm, Indian Hotels Company Limited (IHCL), which counts more than 100 hotels with about 14,000 rooms worldwide. Ginger Hotels promise to offer the 'next generation of hotel experiences': Basic in, but not without style, they offer friendly and modern rooms at affordable prices.
In 2004, the first chain hotel opened its doors in Bengaluru. Currently, the chain operates 24 hotels country-wide and aims to grow to a figure of 80 over the next years. Nine of the hotels constructed in the last five years have a solar water heater installed on their roof. Manufactured by one of Tata Group's other group members, Tata BP Solar, the solar thermal systems are planned to be installed on all Ginger Hotels to show how serious the company is about climate protection.
All systems are pressurized, forced circulation solar water heaters. Installation sizes range from 60 to 100 m2. Hot water is constantly available in every room of the hotel. In case the solar-heated water does not suffice, diesel serves as a back-up heating source.
At current diesel price levels, the payback period shrinks to less than 3.5 years. As Ginger Hotels have now set the trend in energy-efficient accommodations, one may hope it will inspire the rest of the Indian hospitality, too.
Contact
http://www.gingerhotels.com/