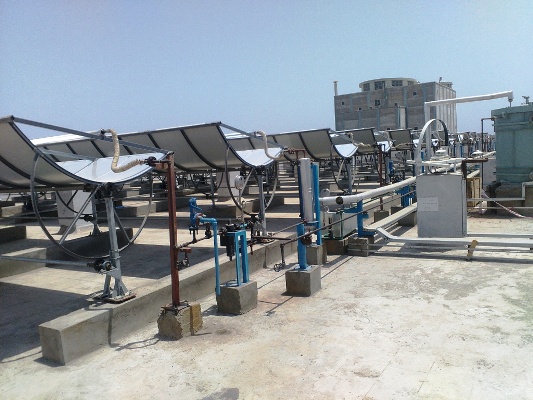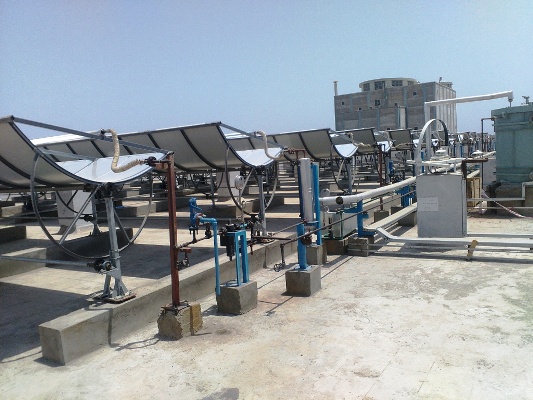 India: Showcase in Fast-Growing Dairy Industry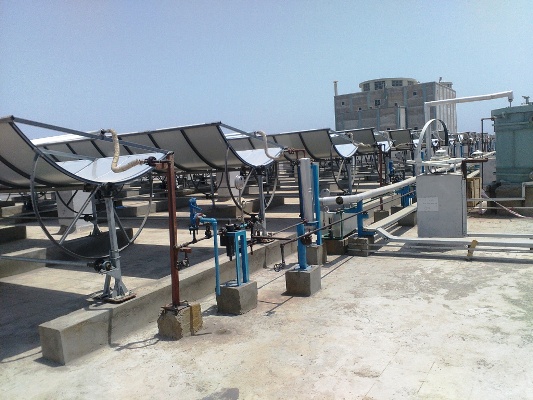 Amul Fed Dairy based in Gandhinagar in the western Indian state of Gujarat is one of the country's biggest milk-processing plants and is owned by Gujarat Cooperative Milk Marketing Federation. In October 2016, it had a 560 m² parabolic trough collector field installed to allow for the feed-in of solar steam into the factory grid. The INR 15.7 million (around EUR 220,000) system was set up by Thermax, an Indian manufacturer of solar heating and cooling technology. It was designed to reduce gas consumption by about 50,000 m³ each year – which barely meets 0.59 % of the energy demand for the entire facility. India is one of the world's largest producers of milk, with an annual output of 140 million tonnes, a figure that will probably rise to 200 million by 2022. 
Photo: Amul Fed Dairy
The average milk-processing factory requires heat between 60 and 120 °C for pasteurisation and evaporation. At the time the proposal was considered, the gas price was about 50 INR/m³. It has recently dropped to almost half of that value. Consequently, there has been a substantial increase in the payback period for the system from 5 to 8.25 years, considering the around 30 % investment subsidy of INR 3.32 million (around EUR 46,500) from the federal support programme. Chief Engineer Prashant Sheth said: "We did not actually look at the project from a commercial point of view; rather it was our industry's commitment to explore sustainable technologies and so far, performance has been more than satisfactory." A K Dhagat, Senior General Manager of Amul Fed Dairy, confirmed that the solar system had been "implemented as a pathbreaking showcase, with more to come". He added: "It delivers the projected output, and we are exploring to replicate this at several other union member's dairy plants."
A recent event organised by Amul Fed Dairy attracted over 20 small to medium businesses based in the state and most of them showed a keen interest in implementing similar systems in their factories, although the long payback period was of some concern. Sheth: "To achieve commercial viability with a payback of less than five years, there must be sufficient incentives available to encourage dairy processing plants to consider solar thermal technologies. They should be made part of the Renewable Purchase Obligation, which is currently restricted to renewable power only." A study by the Solar Thermal Federation of India (STFI) has already called for the introduction of a
Solar Process Heat Obligation
to bring down costs by increasing market volume. Additionally, local development of coated mirrors should help with economies of scale and lead to shorter payback periods.
Websites to the organisations mentioned in this article: