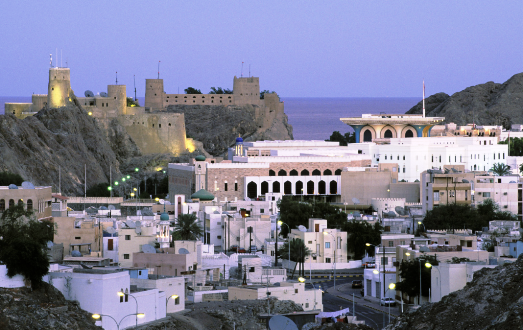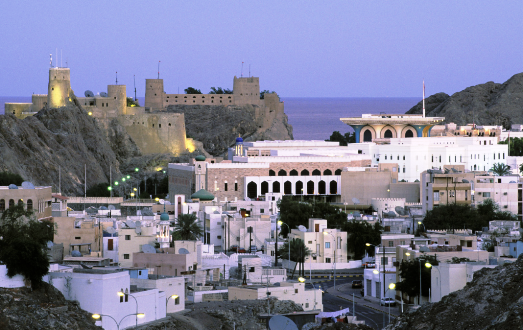 India: Local Manufacturer Exports First Pool Heating System to Oman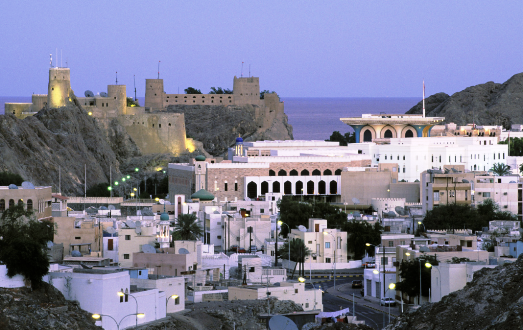 Indian collector manufacturer Inter Solar Systems (ISS) has recently put into operation a solar swimming pool heating system at a private villa in Muscat, the capital of Oman. Local solar thermal dealer Continental Shelf of Solar Tech purchased the 60 m² flat plate collector system from ISS to keep a large private pool inside a villa at comfortable 25 °C all year round. The photo provides a view over the coastal town of Muscat, which is said to be the world's smallest capital with a population of only 32,000.
In winter between December and February, Muscat is a windy place with average temperatures of around 15 °C, which makes solar pool heating a requirement for almost six months a year. Over the summer months, at average outdoor temperatures of 30 °C, swimming pool water is pumped via a heat exchanger through the collectors to be cooled down on the roof by heat radiation during night hours.
The heat exchanger consists of stainless steel type 316, in order to ensure that the chlorinated pool water cannot corrode the pipework. To guarantee trouble-free operation, ISS supplies the spares and has trained their business partner's staff in Oman. It is the first ISS solar pool heating system to be commissioned abroad. The project was valued at EUR 12,500. Bhupinder Kumar, Director of Inter Solar Systems, said: "This breakthrough will enable us to target other villa owners, hotels and clubs in Muscat and nearby areas for pool heating sales. We will also explore a variety of other pool heating solutions available from our portfolio, such as heat pumps or diesel boilers, in addition to solar heating."
60 m² of glazed collectors to heat and cool a swimming pool inside a private villa in Muscat, Oman
Photo: Inter Solar Systems
Despite the cheap oil price, the owner of the villa decided to opt for sustainable technology. The system is expected to save 30,000 kWh of electricity per year and the investment will be recovered within 3 years.
By its own account, ISS has successfully installed and put into operation 50,000 m² of cumulated installed collector area for heating and cooling more than 40 large and small indoor as well as outdoor pools all across India. It was this achievement which provided the breakthrough for the exported system and prompted the enquiry over the Internet.
Websites of companies mentioned in this article: