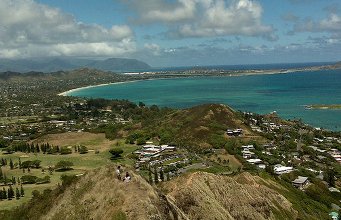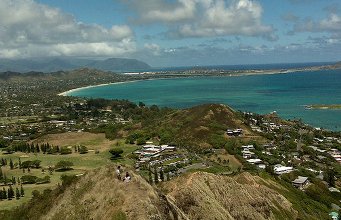 Hawaii: Mixed Results six Month after the Solar Mandate came into Effect
Every fifth building permit for new single-family houses in Hawaii included a tankless gas water heater in the first half of 2010. This is a rather large share, if considered that Hawaii has "mandated" solar thermal water heaters since the beginning of 2010.
Photo: http://www.kleinezeitung.at
"In fact, Hawaii did not mandate solar thermal systems for residential water heating, but we mandated it as one choice among many," Richard Reed, President of the Hawaiian wholesale distributor Inter-Island Solar Supply, said. "The problem is that the only non-renewable option – synthetic gas – is the one that most appeals to developers because it's cheapest." Indeed, Act 204 enacted in June 2008, allows homeowners to apply a variety of hot water technologies in their new constructed buildings such as solar water heaters, tankless gas water heaters, photovoltaic systems or a wind generators. "The gas utility was against a mandate for solar water heaters, and they succeeded with their campaign, " explains Reed.

Island

Permit with a tankless
gas water heater
Total number of single-family
dwelling permits issued
Share of tankless gas
water heaters

Oahu

11

351

3.1 %

Kauai

71

106

67.0 %

Maui

1

92

1.1 %

Hawaii

120

260

46.1 %

Total

205

809

25.4 %
Number of permits for single family homes with tankless gas water heaters among the total amount of permits issued in the first six months of 2010. Christy Imata of the Hawaii Solar Energy Association (HSEA), gathered the figures from Hawaii's County level building departments and from the State of Hawaii's Department of Business, Economic, Development for a presentation that he held at the Intersolar North America conference in July 2010. Note: Data for Maui and Hawaii Island through May 31, 2010. Data for Oahu and Kauai through June 30, 2010.
Source: Hawaii Solar Energy Association
Under Act 204, developers must include an approval from an architect or engineer with their building permit application. If they want to build homes that use tankless gas, PV or wind to heat water instead of a solar thermal system, the architect or engineer must approve the request. This has led some architects or engineers who oppose solar thermal to specialize in providing these approvals to the building industry.
According to data collected by Hawaii's Department of Business, Economic Development and Tourism and presented by Mark Duda, President of the Hawaii Solar Energy Association, a single architect Robert Smelker was responsible for 60 % (72 out of a total of 120) of the variance requests submitted in Hawaii County. In this County, out of 260 single family building permits in 2010, 120 used tankless gas instead of solar thermal (see table above).
Very different results, however, shows the above table for Honolulu on the main Island of Oahu and for the island of Maui, where virtually all building permits in the last six months included a solar water heater. "It seems that contractors in these regions are serious about the benefits that their customers realize from using solar to heat their water", said Reed.
But Reed has other problems with the law. He stresses that "The mandate removes the inspections, whereas in prior to the mandate virtually all solar water heating systems in the state had to pass a 100 point inspection by an independent third-party inspector before being eligible for the rebate programme that the utilities in Hawaii ran between 1995 und July 2009. In summer last year the administration of the ratepayer financed programme was transferred to a third party on the base of a 2-years-contract with Hawaii Public Utilities Commission (CUP). Solar systems on new houses are no longer eligible for the rebate of US Dollar (USD) 750. Hence, no more quality checks for mandated systems.
How this will affect the market in the long run is not clear for the stakeholders by now. Only that: The high standards of the utility program developed in close cooperation with the sector´s industry were one of the major success factors of the strong solar thermal market in Hawaii in the last 15 years. Another important success factor was the strong financial support policy. Around 70 % of the investment costs of a solar hot water system are covered by the federal tax credits, the state tax credits and the investment subsidy of the utility ratepayers. Hence, a retrofit system pays back within 2 to 3 years, calculates Duda in a presentation at the Intersolar North America in July 2010 in San Francisco.
The president is not satisfied with the solar thermal penetration of 25 % in Hawaii and feels like "as an industry, our job will not be done until every home where it makes sense uses solar thermal systems to heat their water. " Asked what penetration this equates to, Duda estimated it at 75%, meaning the market still has a lot of room to grow. "Until then our job in Hawaii will not be done."
More information:
Hawaiian Solar Energy Association: http://www.hsea.org
Inter-Island Solar Supply: http://www.solarsupply.com