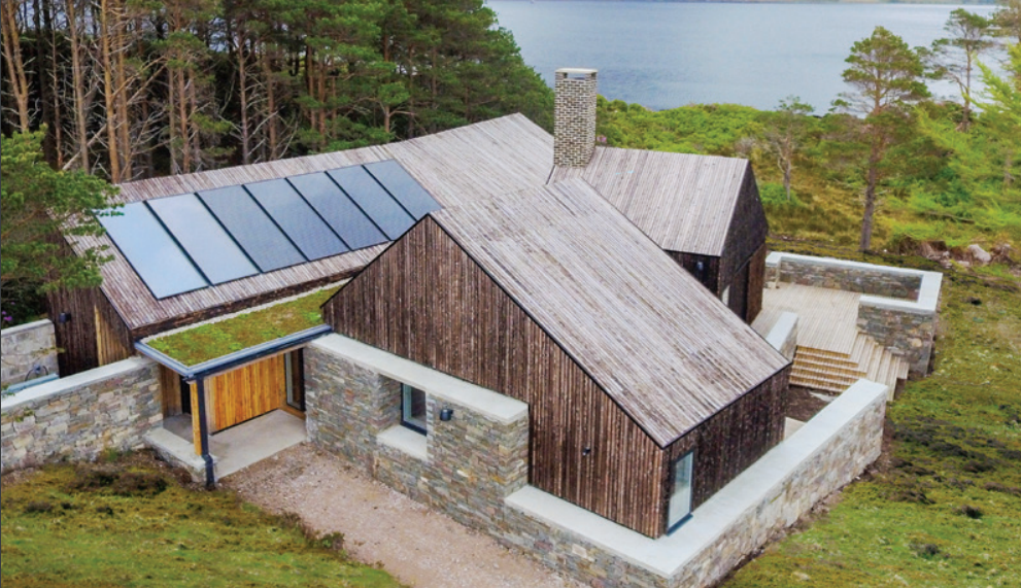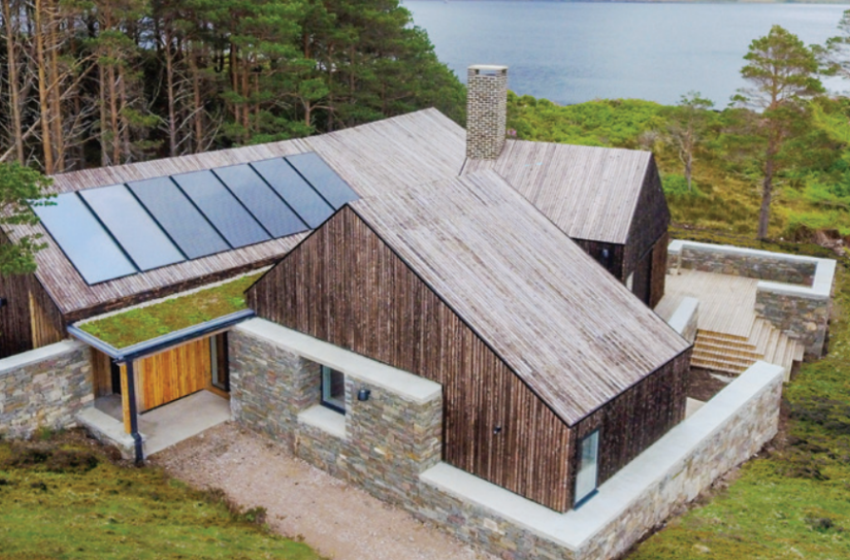 Grants for 600,000 renewable heating systems in England
In early August, the UK government announced a GBP 2 billion (USD 2.61 billion) Green Homes Grant scheme that will fund up to two-thirds of the cost of home improvements, including solar thermal systems, heat pumps and insulation, for over 600,000 residential buildings. From the end of September, households in England can apply for vouchers worth up to GBP 5,000 (USD 6,525) – or GBP 10,000 to cover 100 % of the costs if the household income is below a certain threshold. The photo shows an installation from the Scottish company AES Solar which is taken from a 16-page brochure called Solar Thermal Now, which was published by the British Solar Trade Association (STA) in 2018. 
Photo: AES Solar
The scheme is part of the UK Chancellor's Plan for Jobs 2020, announced in early July to help the economy recover from the current pandemic. A report published by the Department for Business, Energy & Industrial Strategy (BEIS) estimates that the Green Homes programme will support over 100,000 jobs in green construction: "It will help to protect and create jobs while also saving people money and cutting carbon," it said. The scheme applies only to homes in England, not Wales, Scotland or Northern Ireland.
Traders and installers that want to participate must be MCS-accredited as well as TrustMark-registered. Neither requirement should pose a problem: Also known as the Microgeneration Certification Scheme, MCS is a mandatory part of the Renewable Heat Incentive (RHI) since 2010. As for TrustMark, many of its requirements also have to be fulfilled by MCS-certified installers. The
Find an Installer
MCS database
 lists a total of 369 companies currently eligible to supply and install solar thermal systems throughout the UK, and 130 of them are based in Wales, Scotland or Northern Ireland. This is in stark contrast to the 74,000 gas engineer businesses on the
Gas Safe Register
.
Dr Richard Hall, Head of Solar Governance at UK consultancy Energy Transitions, underlined that after nearly 10 years of a declining clean heating market, one of the biggest challenges will be to upskill the workforce to deliver any significant increase in deployment. "There are currently no details about how the government will address the skills gap, which is true for both solar heat and heat pumps," Hall added.
Primary and secondary improvements
Solar thermal is among the priority measures that will be supported by Green Homes grants, according to BEIS: "To qualify for financial support, you'll need to be installing at least one of the following primary improvements: a solar thermal system, insulation, or an air or ground source heat pump." Households that already have one of these installed can use the voucher to implement top-up measures, such as draught-proofing, double or triple glazing, energy-efficient doors, or heating controls and insulation (including hot water tank insulation and thermostatic radiator valves). Most importantly, homeowners can get funding for secondary improvements only up to the grant amount they received for primary measures.
End date unclear
The deadline for submitting applications to the Green Home Grant scheme is a bit unclear at this early stage. According to Energy Transitions, "some sources suggest that the scheme will only run until 31 March 2021, although BEIS guidance states that the Local Authority Delivery element of the programme, which accounts for 25 % of the programme's budget, will extend until 31 March 2022."
Energy Transitions advocates a later end date: "It would be much better if the Green Homes Grant programme were to be structured over a longer period and ran at least until 31 March 2022 and perhaps to 31 March 2023."
Green Homes can use domestic RHI
In addition, BEIS has recently announced that the Non-Domestic Renewable Heat Incentive will close to new applicants on midnight, 31 March 2021. The domestic RHI (dRHI) scheme will do the same a year later on 31 March 2022. Hence, homeowners can also apply first for a Green Homes voucher and then for dRHI. In this case, the approved grant amount will be taken off their projected RHI payments.
More information: