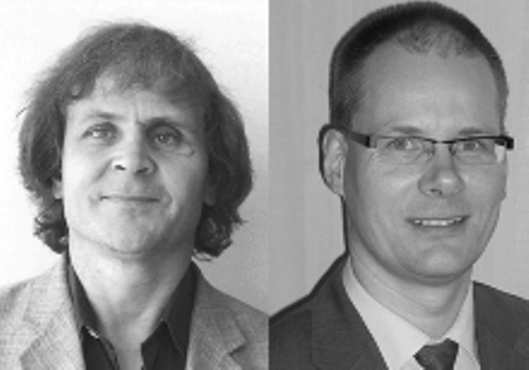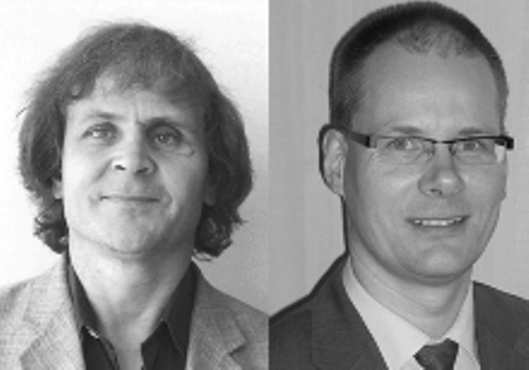 Germany: Ritter creates Subsidiary for distributing XL Installations
Focusing on large-scale solar thermal installations: In August, German group Ritter Energie- und Umwelttechnik has established Ritter XL Solar, a subsidiary to exclusively distribute the group's large-scale solar thermal installations with CPC vacuum tube collectors. The CEOs of the new subsidiary are Dr. Rolf Meißner (left), Engineering, and Detlev Seidler, Marketing & Sales. Photo: Ritter
Photo: Ritter
Ritter Energie- und Umwelttechnik GmbH & Co KG acts as a holding company for 14 companies across 9 countries, including the largest manufacturer of vacuum tube collectors in Europe. The group's primary business activities are the manufacturing and selling of renewable heating solutions. Ritter Energie- und Umwelttechnik is also the exclusive producer of CPC collectors with double-glass Sydney tubes by Chinese manufacturer Linuo New Materials.
"We want to increase our group's market share of large scale installations," explains Seidler the aim of the newly founded subsidiary Ritter XL Solar. The mechanical engineer is a newcomer in the solar thermal sector, but can look back at many years of project development experiences in the field of industrial energy supply. In new projects, Ritter XL Solar will focus on the so-called Aqua technology. The key feature of the Ritter-patented technology is the use of water instead of an anti-frost solution. During cold days, the control unit directs hot water from the storage tank to the solar circuit in regular intervals, to prevent the medium from freezing. According to company information, the perfect insulation of the tubes is the reason why this operation mode requires only between 2 and 4 % of the energy collected per year under middle European weather conditions. And: "Running the systems with water guarantees that our products have a long life-cycle at nearly constant output levels," Meißner explains one of the technology's advantages. In contrast to an anti-frost solution, water is a transfer medium which can be heated up to around 100 °C without any degradation.
The largest system based on Aqua technology to date has been installed on the rooftops of the fair in Wels, Austria (3,388 m2, type CPC 45 Star azzurro). "It is the largest district heating installation worldwide. Its vacuum tube collectors feed between 75 and 100 °C hot solar water into the district heating network," Meißner says. The second largest of Ritter's Aqua systems, a 1,330 m2 installation, has cooled an office in Esslingen-Berkheim in southern Germany since 2007.
Apart from the group's portfolio of CPC collectors, Ritter XL Solar will also be responsible for marketing the new facade collector developed in cooperation with German company Wicona. The system comprises of evacuated tubes and a semi-transparent, perforated aluminium CPC reflector, which are both incorporated into a Wicona facade element. This latest innovation has already received two international awards in Germany: The Intersolar Award for solar thermal (Intersolar Europe, Munich), and, recently, the European Aluminium Award in the category "Industrial Products – Building & Construction" (International trade fair Aluminium, Essen).
More information
http://www.ritter-gruppe.com