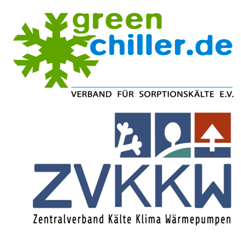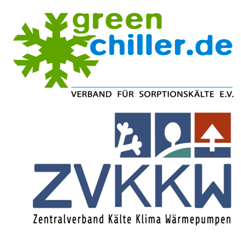 German associations partner up to promote sustainable cooling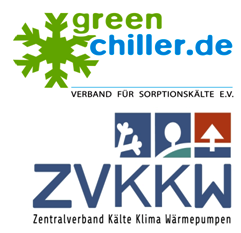 In early 2018, two German organisations agreed on a joint membership model to promote solar thermal air conditioning and cooling, a niche market in the country. The cooperation between the Green Chiller Association for Sorption Cooling and the Central Association for Refrigeration, Air Conditioning and Heat Pumps, or ZVKKW for short, is hoped to popularise innovative and sustainable cooling solutions. According to a survey among members of the Green Chiller Association, some companies have shifted away from solar-powered sorption cooling because they consider systems combining solar PV and split air conditioning units to have greater economic benefits, especially if the cooling season is short. Others are increasingly using waste heat to run sorption chillers.
In addition to space constraints, the most widespread reason for the weak demand on the solar cooling market is the greater cost of solar thermal installations. Christian Halmdienst, in charge of technical development at Austrian chiller manufacturer Pink, said that, based on his experience, customers preferred PV cooling in direct comparison. "PV prices have seen a massive drop," he said. While adding a sorption chiller to a solar thermal system to provide heating and hot water was an interesting option to many, new solar thermal cooling installations were not economically viable, the company has stated. Pink, one of the members of Green Chiller, did not install this sort of system in 2017.
Double the benefit: solar field to provide heating and cooling
Solar thermal cooling systems require a larger investment than compression chillers, which means sorption units are only economically feasible if they can be powered by low-cost thermal energy. This has prompted an increasing number of companies to use waste heat from either data centres or combined heat and power plants (CHP).
"Last year, we didn't build any system that uses solar thermal energy as a heat source. Installations using CHP waste heat, especially in industrial companies and data centres where they run at 90 % capacity throughout the year, are much more interesting to us," said Romina Beyer, Assistant of Sales Director and responsible for International Sales at the German chiller manufacturer Invensor. Johnson Controls, also a member of Green Chiller, sees the Germans' most popular system as one that has "cooling in combination with CHP and district heating," as noted by Ulrich Brinkmann, Sales Manager North Germany.
Despite favouring different technological approaches, the companies participating in the survey concurred that attractive government subsidies were needed to give solar thermal cooling a significant push.
Green Chiller represents around 60 % of all European companies manufacturing small or medium-size sorption chillers, whose cooling capacity ranges from 5 to 500 kWcooling. The association's aim is to promote and develop solar and thermal cooling in Germany and Europe. The ZVKKW, for its part, is focused on promoting and advancing the technology, economy and eco-friendliness of refrigeration, air conditioning and heat pumps in Germany and Europe. One objective of both is to increase awareness for these systems among politicians, industrial companies, dealers and the public.
The associations agree that, given the right circumstances, the combination of compression chiller and thermally operated sorption chiller can be an efficient alternative. Customers would benefit from lower power consumption, including peak loads, and the potential to use natural refrigerants, such as water.
Organisations mentioned in this article: