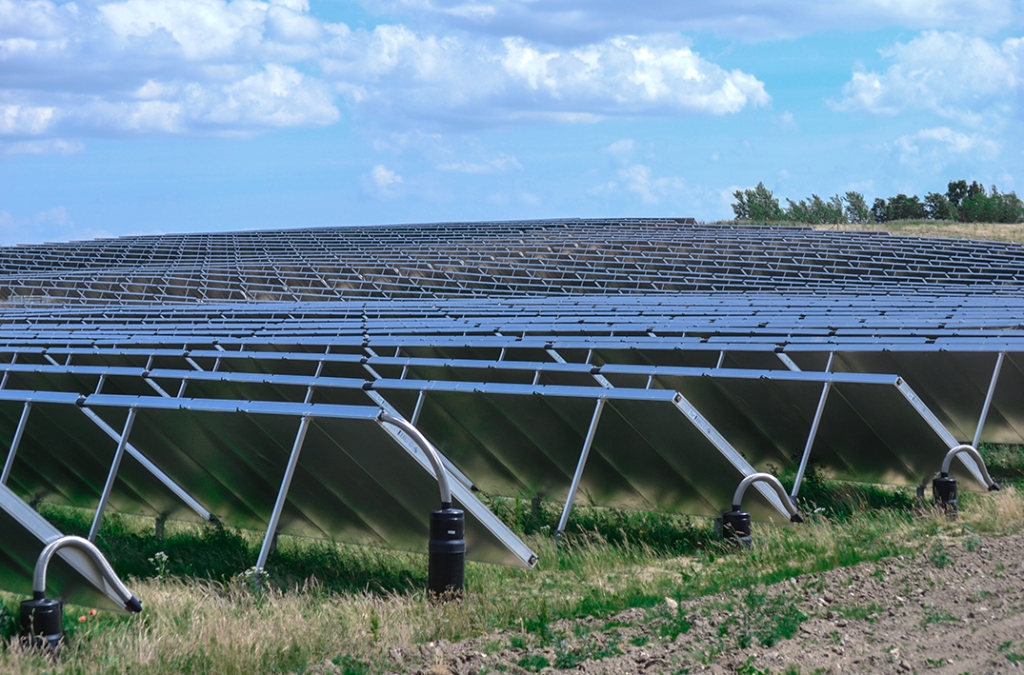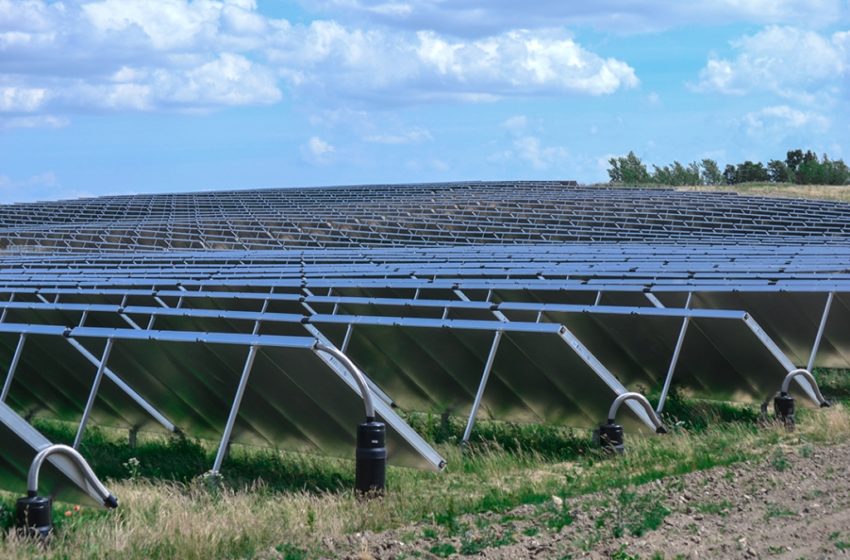 Five multi-megawatt district heating plants under construction
Denmark's turnkey system suppliers are dominating the European solar district heating market. Over the past weeks, they have begun construction on five solar fields larger than 10,000 m² (7 MWth), with four having been announced by Arcon-Sunmark and one by Aalborg CSP. All of them are scheduled for commissioning in 2019, which would be an increase in the number of large systems compared to 2018, when there were only two solar fields installed in Denmark with more than 10,000 m² and none in Germany of this size. The photo shows one of the two systems put up in 2018. It was designed by Aalborg CSP and installed by the company in the Danish town of Smørum and consists of collectors delivered by Austrian manufacturer Greenonetec.
Photo: Aalborg CSP
In Germany, construction on the largest solar field to date has started in Ludwigsburg-Kornwestheim, as announced in a press release by Arcon-Sunmark on 29 April. The system, ordered by the municipal utility, will reportedly include a 14,800 m² (10.4 MW
th
) solar field, which would make it twice as large as today's biggest installation, an 8,300 m² system in the German town of
Senftenberg
. In combination with 2,000 m³ of short-term storage, it is expected to produce 5,500 MWh a year, which corresponds to a specific yield of 372 kWh/m²a.
In 2018, six new SDH plants were put up in the country,
five of them
in solar-bioenergy villages and one, ordered by energy utility Vattenfall Wärme, in Berlin's Treptow-Köpenick district. Their combined collector area was only 9,373 m².
| | | | |
| --- | --- | --- | --- |
| Site | Solar field size / solar thermal capacity | Turnkey system delivered by | Commissioning scheduled for |
| Ludwigsburg-Kornwestheim, Germany | 14,800 m² / 10.4 MWth | Arcon-Sunmark | End of 2019 |
| Halskov, Denmark | 11,733 m² / 8.2 MWth | Aalborg CSP | Summer 2019 |
| Hadsten, Denmark | 24,517 m² / 17.2 MWth | Arcon-Sunmark | February 2019 |
| Høng, Denmark | 20,034 m² / 14 MWth | Arcon-Sunmark | May 2019 |
| Balling-Rødding Denmark | 12,020 m² / 8.4 MWth | Arcon-Sunmark | June 2019 |
SDH systems above 10,000 m² (7 MWth) under construction in Germany and Denmark
Source: Arcon-Sunmark / Aalborg CSP
In addition, Aalborg CSP announced on 9 April that it was starting construction on a 11,733 m² (8.2 MWth) solar field in the Danish town of Halskov, south of Copenhagen. Together with a new biomass boiler, the solar unit is to supply heat to existing customers living in Korsør and future district heating customers in neighbouring Halskov. Once complete, the rows of collectors to be placed alongside the motorway could showcase renewable heat to thousands driving by each day.
The SDH system is expected to come online this summer to deliver an estimated 6,500 MWh a year. This corresponds to a relatively high specific yield of 554 kWh/m²a because of large, double-glazed collectors. A Solar Keymark comparison of the performance of large-scale collectors with double glazing or foil insulation can be found
here
.
In 2018, six SDH systems with a total of 59,558 m² (42 MWth) were started up in Denmark. Another four were expanded by 7,000 m² (4.9 MWth) overall, a significant increase compared to 2017, when two small ones and three expansions brought the total to 26,636 (19.7 MWth). The data on the Danish SDH market was provided by the Danish consultancy PlanEnergi.
Organisations mentioned in this article: