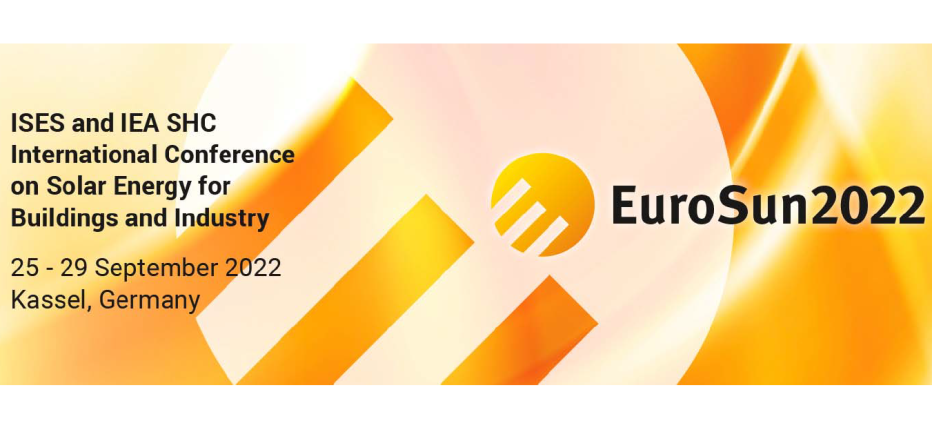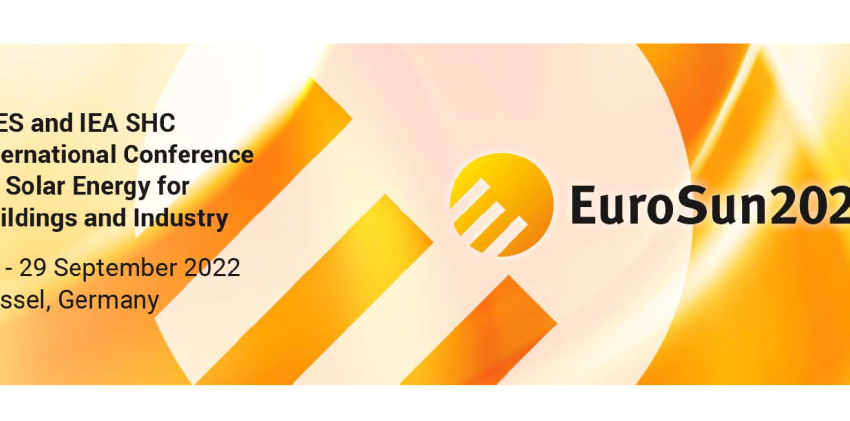 EuroSun 2022 in Germany: Call for papers
The University of Kassel will host EuroSun 2022 in Germany between 25 and 29 September. The conference will be jointly organised by the International Solar Energy Society (ISES) and the IEA Solar Heating and Cooling (IEA SHC) Programme. Monday to Wednesday are reserved for technology, market and policy-related sessions on all kinds of solar energy technologies and their usage. On Thursday, excursions to exceptional solar systems and institutions around Kassel will be offered. The call for papers is now open until 1 April 2022 (you find all relevant details in the pdf below).
Prof Klaus Vajen from the University of Kassel and ISES President as well as Prof. Bulent Yesilata from Yildirim Beyazit University and representative of Turkey within the IEA SHC Programme are Chairs of the conference Scientific Committee. They will be supported by the Chairs of the 20 themes which are listed online. They cover a large range of topics. Among them solar buildings, water purification, carbon neutral university campus, SDH, solar air conditioning etc …
IEA SHC is once again partnering with ISES to organise an international conference. "Building on our strong partnership developed during the joint 2017 and 2019 conferences SHC International Conference on Solar Heating and Cooling for Buildings and Industry and the ISES Solar World Congress, IEA SHC is looking forward to bringing together the expertise and members of both organisations to co-organise a one-of-a-kind solar conference," noted Pamela Murphy from the SHC Secretariat. Starting with EuroSun 2022 in Germany, IEA SHC and ISES will co-organise EuroSun every two years. At the 2022 conference, several workshops about IEA SHC´s main topics such as solar energy buildings, solar process heat, and solar district heating will take place in Kassel alongside and integrated into the conference.
Visiting documenta and EuroSun in one
"We have great support from all levels in Germany – industry, university, city as well as state and federal government", said Vajen who chaired and hosted the ISES Solar World Congress 2011. "Our region offers a Europe-wide unique density of renewable-energy-relevant industries, research institutes and the University of Kassel."
EuroSun is a biennial conference that has taken place at various locations in every even-numbered year since 1996. The conferences have attracted between 300 and 500 experts from research, industry and public institutions over the past years. Approximately 25 % of the participants come from outside Europe.
A special attraction of the location Kassel in September is the documenta, one of the world's best-known contemporary art exhibitions, which takes place only every five years. It will end the weekend the conference starts. Art lovers can combine participation in EuroSun with a visit to the documenta, which will be led by an artistic collective from Indonesia called ruangrupa. Its curatorial work will be based on a "community-orientated model of sustainability in ecological, social and economic terms, in which resources, ideas and knowledge are shared", explains the website.
University of Kassel invites young scientists
Having organised international classes for solar master's and Ph.D. students for many years, Prof. Vajen also has an eye on the chance for students to participate in EuroSun 2022. "We aim at inviting 50 German and 50 international students to attend EuroSun 2022 for free to give them the chance to network with professionals from research, industry and NGOs," announced Vajen. Furthermore, the conference organisers plan a support programme for scientists from developing countries.
Organisations mentioned in this news article:
https://www.eurosun2022.org/
https://www.eurosun2022.org/call-papers
https://www.iea-shc.org/
https://www.ises.org/