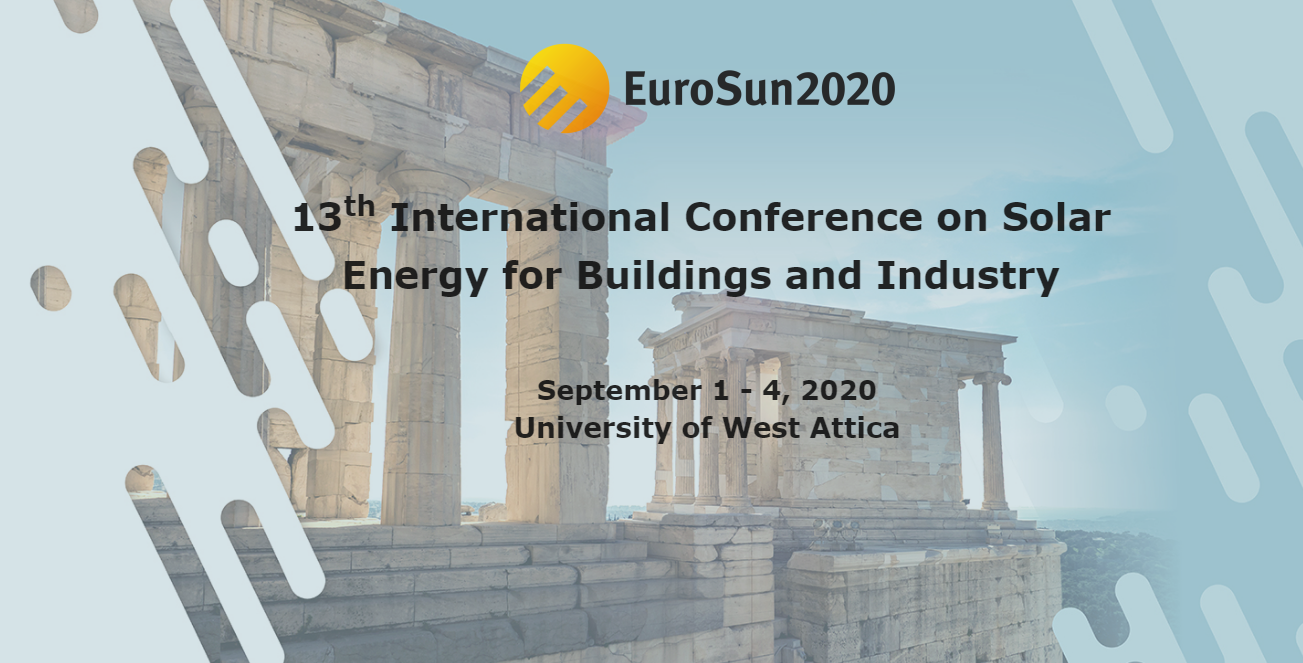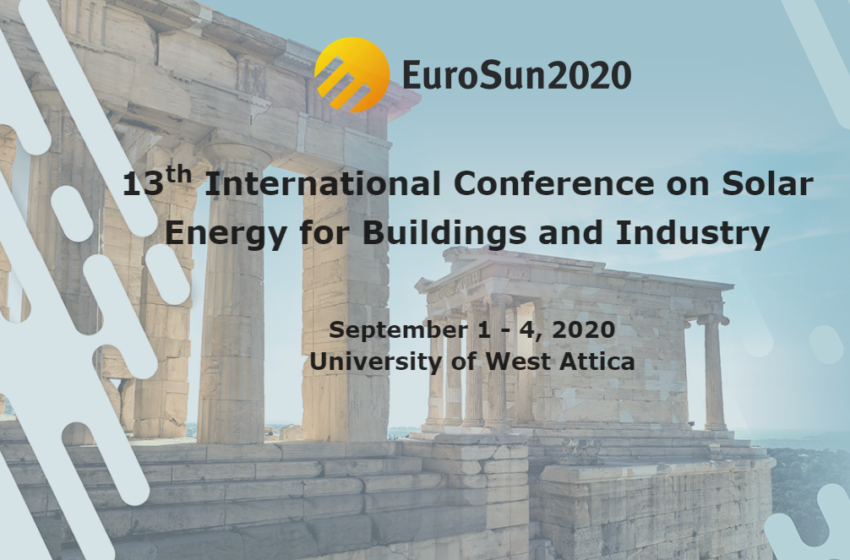 Eurosun 2020 in Athens: Call for paper
The University of West Attica in Athens, Greece, will host the 13th International Conference on Solar Energy for Buildings and Industry short EuroSun 2020. The organiser ISES, the International Solar Energy Society, supported by the IEA Solar Heating and Cooling Programme invites experts from research, industry and public institutions to the four-day event from 1 to 4 September 2020. The call for papers is open until 31st of March. The organisers are also seeking nominations for keynote speakers.
"We have a long track record of successful conferences organised jointly with ISES and so look forward to continuing this fruitful cooperation", says Dr. Daniel Mugnier, Chair of the IEA Solar Heating and Cooling Programme and one of the three chairs of EuroSun 2020 (see photo below). Our collaboration includes three joint international events, ISES Solar World Congress (SWC) and our International Conference on Solar Heating and Cooling for Buildings and Industry (SHC) in
EuroSun 2020 Conference Chairs: Professor Alexandros Charalambides from the Cyprus University of Technology, Professor Wolfgang Streicher from the University of Innsbruck and Dr Daniel Mugnier, Chair of the IEA Solar Heating and Cooling Programme. Photos: Private
ISES and IEA SHC follow the approach of offering regional conferences with the aim of building up awareness and demand for solar technologies through exchange of information and experiences. The conference organisers expect papers in a wide range of technologies focusing on positive research results, latest technology developments, successful marketing strategies and new, economically viable products and services.
Abstracts are welcome on the following conference topics among others:
Solar Buildings
Solar Assisted District Heating and Cooling
Solar Heat for Industrial Processes
PV and PVT Systems for Buildings and Industry
Solar Thermal Collectors and Solar Loop Components.
Thermal Storage
Testing & Certification

Abstracts in English with not more than 2 A4 pages can be submitted online. The authors will receive notification via e-mail regarding acceptance of abstracts by 1 June 2020. ISES is also seeking nominations for keynote speakers in the listed technology fields with special expertise in policy, business or financing. Nominations should be sent to
eurosun@ises.org
as a word file including a short bio of the proposed speaker and an outline of his or her area of expertise and potential topics.
Organisations mentioned in this article: