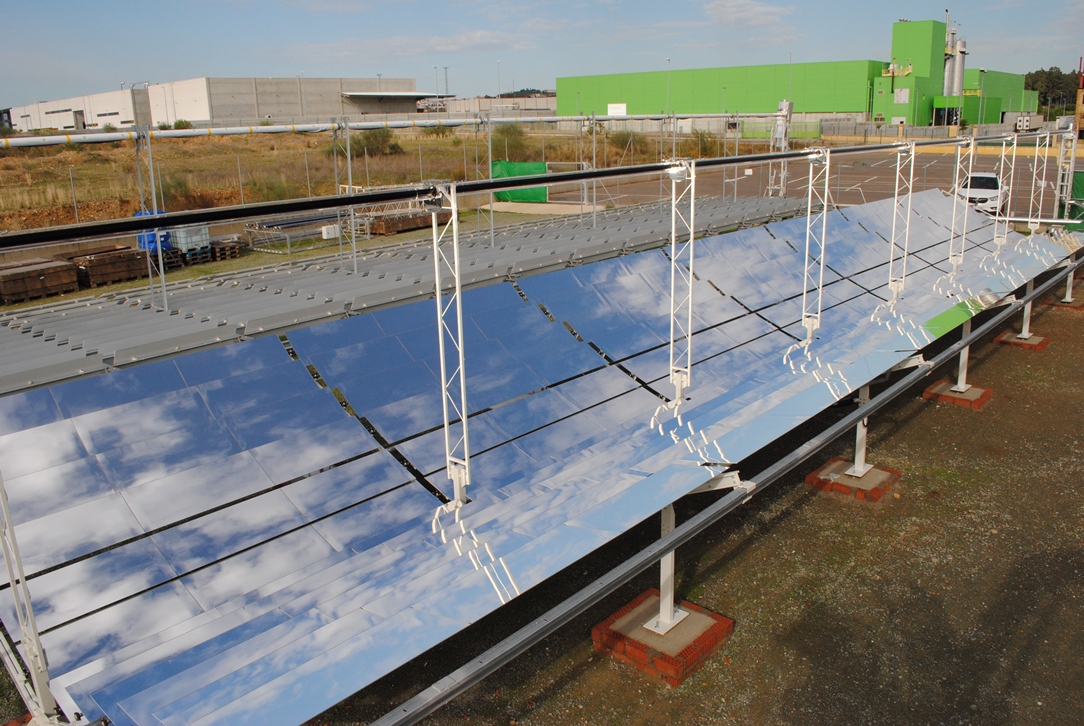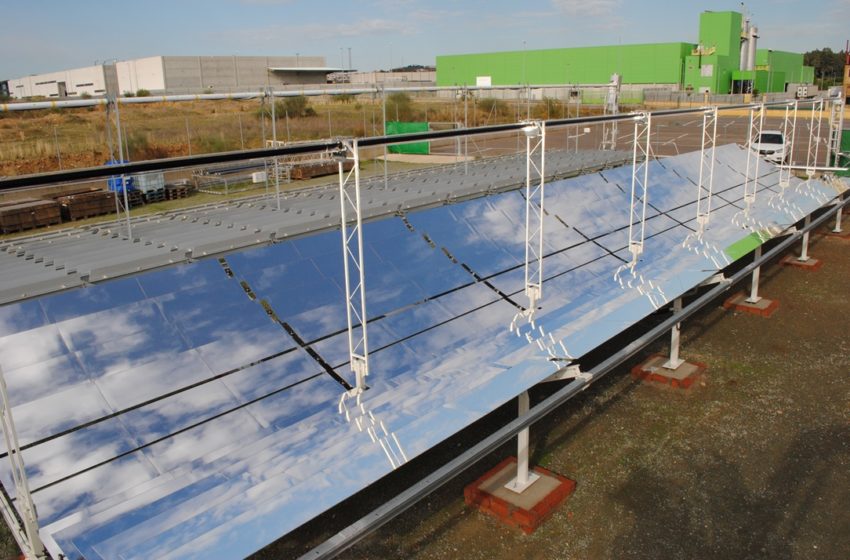 Europe holds top spot for SHIP incentives
Spain has recently launched an investment grant scheme focused on industrial solar heat, joining an already long list of European countries – including Austria, Germany, France, Italy and the Netherlands – that have created similar programmes. In the last three months of 2020, Spain's regions then submitted tenders for clean heat installations and units powered by renewable gas. Outside Europe, investments in the technology, also known as SHIP, are often supported via tax incentives (accelerated depreciation or tax exemptions), as is the case in Mexico, Morocco, South Africa, Uruguay and the United States. These are some of the results of a survey carried out by Task 64 – Solar Process Heat among IEA SHC member countries.
Photo: Rioglass Solar
The survey was launched by Peter Nitz, of Fraunhofer ISE in Germany, co-chair of Guideline to Market, a Task 64 subgroup. The results will be published later this year in a report titled Collection of available solar process heat related national and trans-national research and funding programs.
"One clear conclusion from the survey results is that the availability of SHIP incentives has a significant influence on whether the technology becomes more widespread," explained Nitz. "However, incentives or funding alone are not a guarantee for success. There are many more factors involved in these rollouts." Nearly all experts of the subgroup agree that a funding or incentive scheme should be set up, preferably one that offers direct support when the initial investment is made. This would help get the SHIP market off the ground – at least as long as competing fossil fuel-fired systems are comparatively cheap and the carbon price low.
List of programmes paying direct incentives during the initial investment phase of industrial solar heat projects
Source: Task 49 / own research
Attractive incentives in Andalusia
Among the incentive schemes listed in the above table, Spain's programme was the most recent to take effect. Under the auspices of the European Regional Development Fund, the Spanish Institute for Energy Diversification and Saving – IDAE assigned a budget to each region last year, in order to support investments in renewable heat across the country. In all, 13 regions ultimately accepted IDAE's offer, receiving EUR 108 million in total. Andalusia got the biggest piece of the pie, EUR 73.7 million, followed by Castilla y León, which received EUR 13 million. All regions decided on their own which technologies would be eligible for their individual subprogrammes.
When Andalusia published its funding guidelines in September 2020, it explicitly listed solar thermal as an eligible technology that would receive an attractive amount of support, creating a rush on the new incentives (see the table below). However, applicants had to meet a relatively tight deadline, as the period for submissions ended as early as 21 December 2020. Solar thermal technology was also eligible for incentives in other regions, including Catalonia, Castilla la Mancha, Comunidad Valenciana and Madrid – all of which had submission deadlines already last year. There has been no announcement yet on whether another round of applications will be accepted this year.
| | | |
| --- | --- | --- |
| | Maximum incentive amount per kW of rated thermal input | Minimum contribution by beneficiary |
| Concentrating solar fields, 25 kW to 5,000 kW | 809 EUR/kW | 281 EUR/kW |
| Concentrating solar fields, above 5,000 kW | 472 EUR/kW | 226 EUR/kW |
| Stationary solar fields, 25 kW to 100 kW | 553 EUR/kW | 404 EUR/kW |
| Stationary solar fields, above 100 kW | 526 EUR/kW | 303 EUR/kW |
Non-repayable investment grants for commercial solar heat in Andalusia 
Source: Public notice from 17 September 2020
Organisations mentioned in this article: