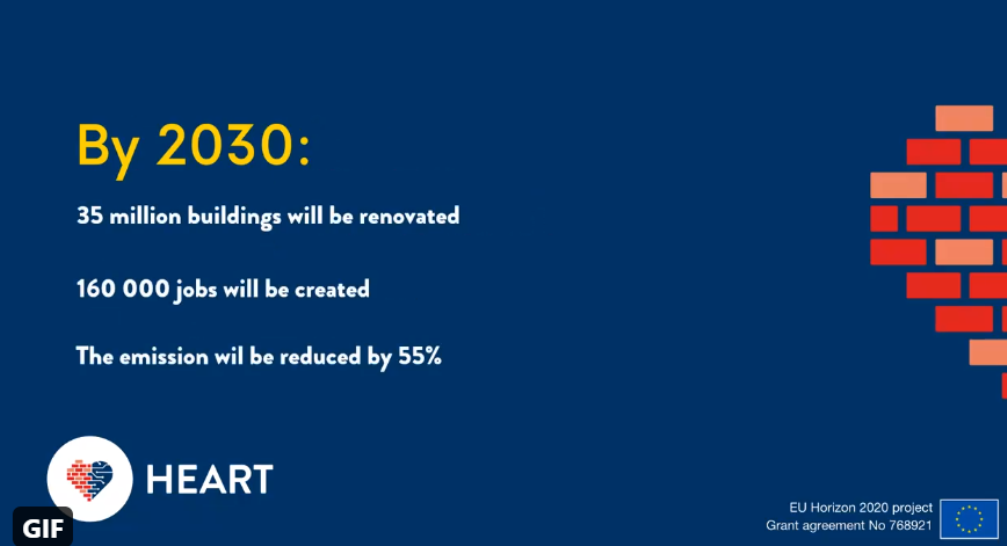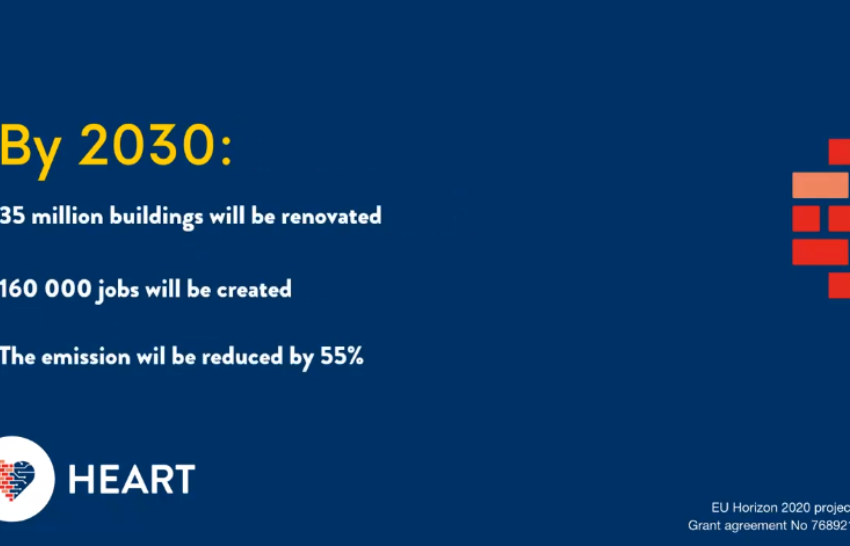 EU to have 35 million building units renovated by 2030
This October saw the unfolding of two landmark events that will have a major impact on renewable energy markets for decades to come. On 14 October, the Renovation Wave communication was published, its aim being to "at least double the annual energy renovation rate of residential and non-residential buildings by 2030 and to foster deep energy renovations" (see the attached PDF). A week later, on 23 October, environment ministers across the Union adopted  the European Climate Law, making its 2050 net-zero emission target legally binding. None of the 27 member countries rejected the bill, though Bulgaria abstained from voting. Both events are steps in the right direction, but disputes about how the rules are going to be implemented are all but inevitable.
The European Climate Law also needs to be approved by a majority of EU parliament members, who have mainly taken issue with two items in the commission-drafted document. The EU parliament wants to make the regulation legally binding in each country, while the ministers adopted a draft that would see the 2050 net-zero emissions target become merely a Union-wide goal, potentially letting some higher-emission countries off the hook as long as deeper cuts by other members make up for their shortfalls. In addition, there are still diverging views on the 2030 emission targets. The commission proposed a minimum 55 % cut compared to 1990, while a majority of parliament wants to lower GHG emissions by 60 % by 2030.
160,000 green jobs
The Renovation Wave Strategy published on 14 October is different from the Climate Law in that it is a communication sent to parliament, the council and other stakeholders. It states the following non-binding targets:
At least double the annual energy renovation rate (currently at 1 %) of residential and non-residential buildings by 2030 and foster deep energy retrofits.
Have 35 million building units renovated by 2030. For comparison, more than 220 million units, i.e., as much as 85 % of the EU's building stock, were put up prior to 2001.
"The Renovation Wave strategy has come at a very opportune moment, considering the potential for a green recovery," said Irene di Padua, Policy Officer at Brussels-based association Solar Heat Europe. Given the labour-intensive nature of the building sector, which is largely dominated by local business, doubling the rate could play a key role in kick-starting Europe's recovery, the EU commission wrote in its 14 October press release. It expects that the joint efforts to reach the above-listed targets will create up to 160,000 additional green jobs in the construction sector.
Renewable DH – a cheaper way to decarbonise homes
The Renovation Wave Strategy's most important paragraphs on solar heating and cooling are 3.6, which is related to the Neighbourhood Approach, and 4.3, called Decarbonising Heating and Cooling.
Paragraph 3.6 makes clear that the huge potential of advanced district heating and cooling systems for clean energy and waste heat recovery offers cheaper ways to decarbonise the residential sector and can provide industrial-scale synergies thanks to a fuel switch and thermal storage.
"In line with the
solar thermal industry pledge
, our sector is ready to supply competitive as well as carbon-free solar heat solutions for neighbourhoods," said di Padua. Over 300 towns and cities in Europe have already been using solar district heat and the potential is enormous.
For example, a
Danish study
has shown that 2,375 small towns supplied by DH networks across Europe have enough land available to build solar fields for meeting 20 % of their annual heat demand, which would add 33.9 GW of solar thermal capacity.
More EU funding to help homeowners and tenants
Obviously, growth in the retrofit market is only possible if there are clear administrative and financial measures in place. One encouraging sign is EU energy commissioner Kadri Simson's promise that the commission will provide more suitable ways to measure renovation benefits and more funding, among other things. The commission has three priorities, according to the 14 October press release:
Strengthen the renewable heating and cooling target and introduce a minimum clean energy requirement for buildings during the Renewable Energy Directive review in June 2021.
Explore ways to use additional resources alongside the EU emissions trading system to fund national energy efficiency and saving schemes that target lower-income households.
Further develop the eco-design framework to provide and promote efficient products for use in buildings.
Organisations mentioned in this article: