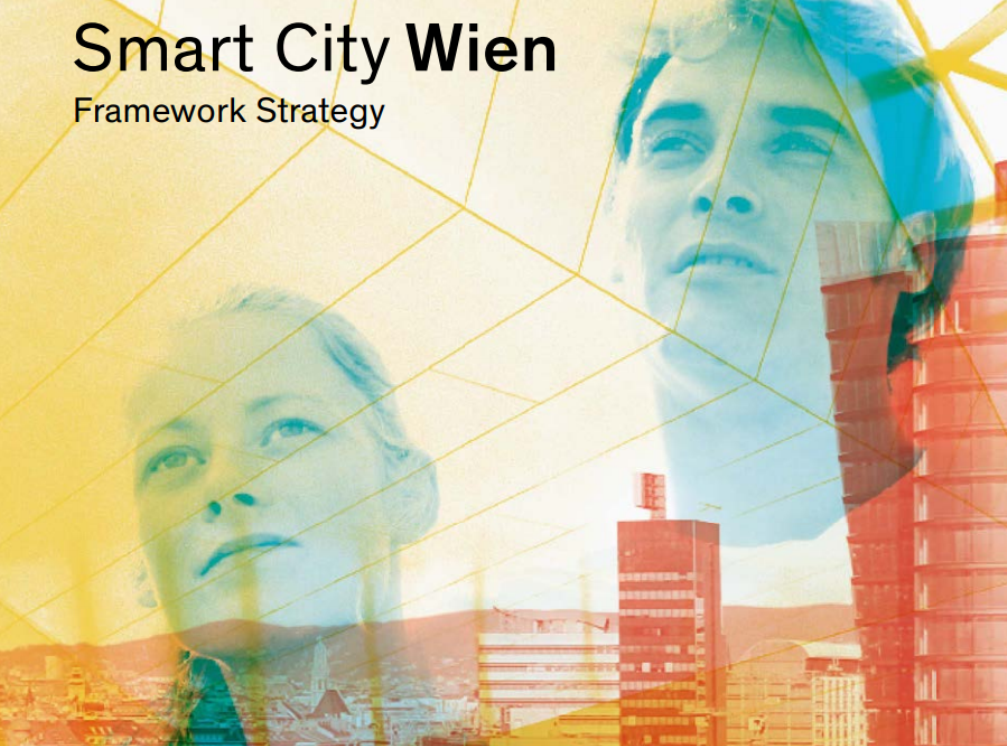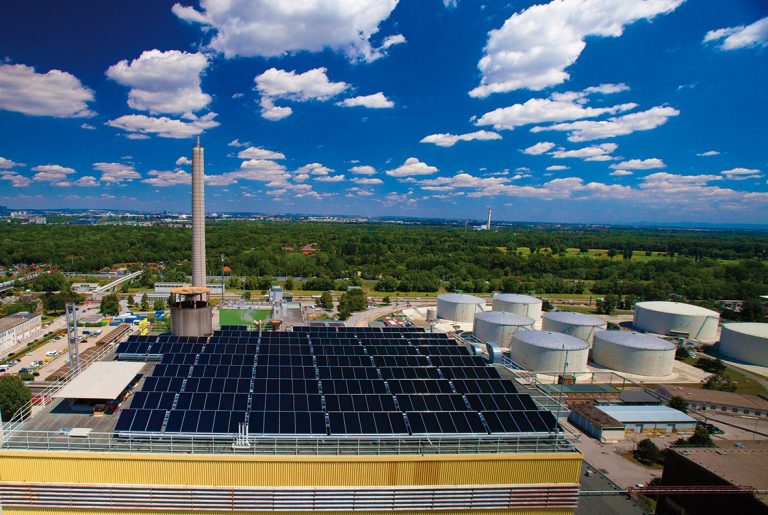 Energy spatial plans ban fossil fuel heating in Vienna
Austria's capital Vienna is one of several European cities that have announced wide-ranging plans to tackle climate change. In 2014, its council published a framework strategy, called Smart City Wien, which aims for a 35 % reduction in local per-capita greenhouse gas emissions by 2030 and an 80 % cut by 2050 against a 1990 baseline (see p. 32 of the attached document). This strategy also includes energy spatial plans, a new sort of planning concept described in section 2b of Vienna's building regulations. Newbuilds put up in these areas designated for the protection of the environment cannot have fossil fuel heating systems installed. Since most urban areas have little roof space available, solar district heating will be crucial to meeting the city's ambitious targets.
Chart: Smart City Wien, Vienna City Administration
"Soon, most probably from the second half of this year, energy spatial plans will be adopted in specific districts," said Emre Koca, Expert for Renewable Energy and Spatial Planning for Vienna. "Installing fossil fuel heating in these protected areas will not be possible. Another aim of the new energy spatial plans is the integration of renewable energy systems into renovation projects, to replace fossil fuel burners." Possible alternative technologies are district heating, heat pumps or solar thermal systems. The plans have to be approved by the city council, after they are notified by the EU Commission.
Positive effects on SDH market
"We expect that the new policy will spur growth in the renewable heating and district heating markets and will have a positive influence on the solar thermal sector as well," said Roger Hackstock, Managing Director of industry association Austria Solar. Another driver of growth, according to the organisation, could be the incentive programme that is part of the newly elected government's coalition agreement for the period from 2020 to 2024. In a chapter titled Phasing Out Fossil Fuels in Space Heating, the coalition partners have promised support for large renewable energy plants, with the aim of raising the average proportion of renewable district heat by at least 1.5 % annually.
Bernd Vogl, Head of Energy Planning for Vienna, noted in an interview with
https://www.energie-bau.at/
that he expects the share of renewable energy sources to increase in the district heating sector as well. Koca confirmed that the city council had already been looking for suitable areas. "We are currently investigating whether they meet certain requirements and what possible solar thermal energy solutions we could use in district heating."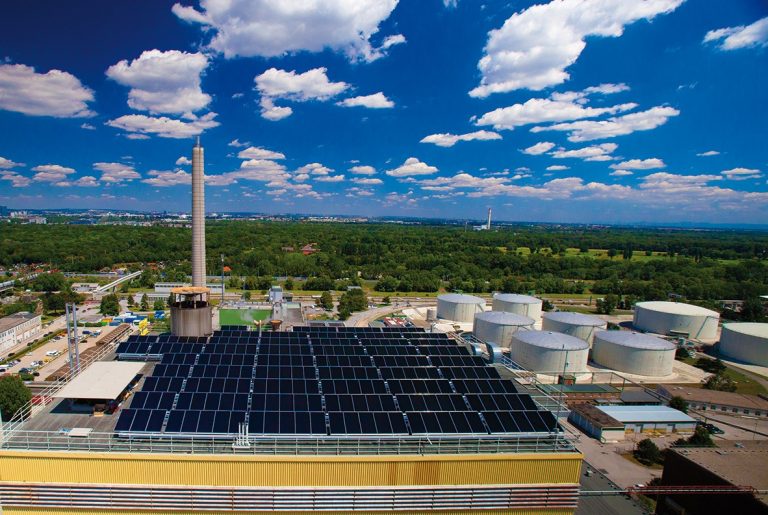 A total of 656 m2 of collector area, installed on the roof of a boiler house in Simmering, is used to preheat feed water for the boilers that supply heat to the district heating network.
Photo: Greenonetec
Competing for roof space
When the conversation turned to residential solar hot water systems, Koca sounded rather sceptical about positive impacts of the new policy on solar thermal deployment. While he said that photovoltaic plants will be used for power generation, he expects heat pumps to take priority over solar thermal in order to meet heat demand from buildings. "So far, solar thermal energy has contributed very little to municipal energy supply, providing as little as 17 GWh to meet gross energy consumption, which comes to 43,000 GWh annually," he explained. He added that the market for solar thermal energy seems to be declining, as it competes with PV for (the limited) roof space available in urban areas.
The Vienna city council is a committed member of several international networks such as the Energy Cities programme and the EIT Climate-KIC project, where it shares knowledge and, at the same time, benefits from the know-how accumulated by partner cities. "Taking part in these EU-funded projects is important because it helps city officials explain to political decision-makers how the transformation of the energy sector can be implemented at the local level," Koca said.
| | | |
| --- | --- | --- |
| Network (based in) | Description | Website |
| Energy Cities (France) | A total of 1,000 local government officials in 30 countries have teamed up to promote a radical transformation of energy systems and policy and provide citizens with the means to create a decentralised and renewable energy future. | https://energy-cities.eu |
| EIT Climate-KIC (Austria) | More than 370 international partners, such as universities, businesses, cities and NGOs, use this network to discuss how to set up a zero-carbon economy. | https://dach.climate-kic.org/en/austria/ |
Two networks founded in 2018 support cities on their path to new energy systems.
Organisations mentioned in this article: