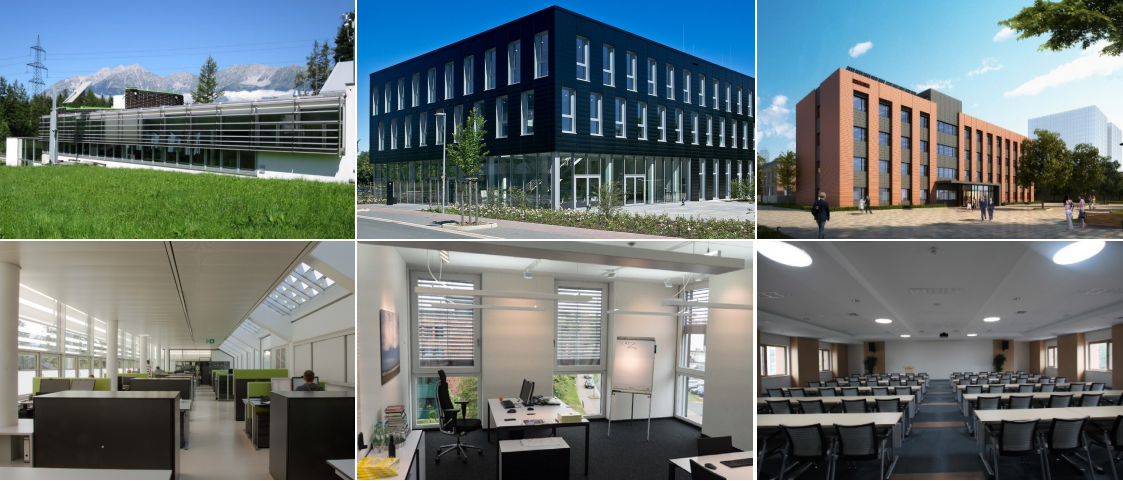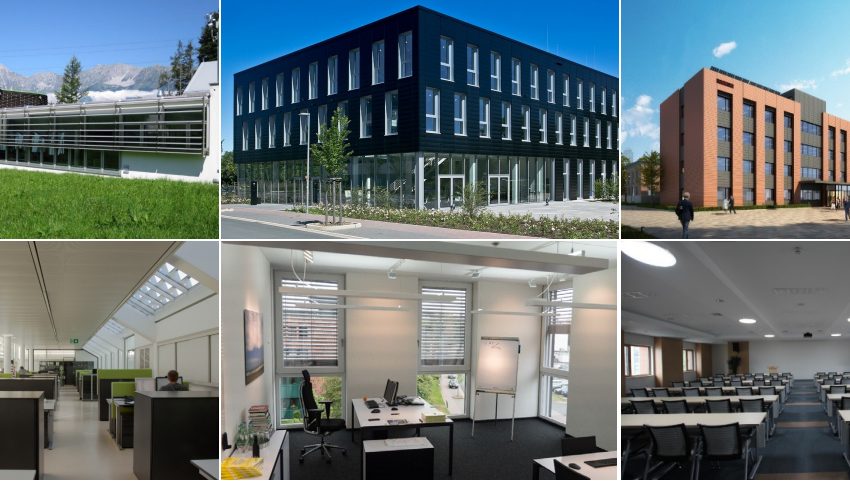 Digital lighting controls improve user satisfaction
Designing energy-efficient lighting for offices and public buildings requires a deep understanding of user requirements. Although smart lighting solutions can lower electricity consumption significantly, building users want some sort of manual control for both light and window components. This is the result of a global survey conducted by Integrated Solutions for Daylight and Electric Lighting, the IEA Solar Heating and Cooling Programme's Task 61 research platform. It asked over 100 professionals about clients' expectations of control systems that are meant to lower energy consumption while providing a high level of lighting comfort.
Photos: Task 61
"We are seeing a clear trend towards digital lighting solutions in the building sector," said Dr Jan de Boer, who leads Task 61 and the German Fraunhofer IBP Efficiency and Indoor Climate department's Lighting Technology and Passive Solar Systems Group. "New solutions consisting of sensors, intelligent software and wireless data communication protocols offer us the chance to integrate the submarkets of electric lighting and facade construction."
However, these holistic control strategies need to be designed to meet user expectations and needs. To this end, the Task 61 members conducted interviews with over 100 architects, planners and facility managers in nine countries to determine what increases user satisfaction and what are the most appealing interfaces. The survey was coordinated by Marc Fontoynont, who works at Danish Aalborg University's Building Energy Efficiency, Indoor Climate and Sustainability Division (EIB).
According to the researchers, interviewees' main concern was that control systems reduce energy use and simplify the work of facility managers. They also found that manual control options improve user satisfaction. "The user should be able to both increase and dim light levels or completely turn it off," Fontoynont wrote in Task 61's May 2020 newsletter (see the attached document). A 13-page report published by Task 61 describes the platform's work and sums up the findings from their first two years of research. In all, about 30 experts are members of Task 61, which will end in June 2021.
This table is taken from the Workflows and software for the design of integrated lighting solutions report (see the attached PDF) and shows the lighting design software analysed during Task 61.
Source: Task 61
In addition to user expectations, the Task 61 researchers also analysed in detail the tools, standards and guidelines practitioners use when planning integrated solutions for lighting and lighting control. As part of their analysis, a group led by David Geisler-Moroder, Project Manager at Bartenbach, first described the three rooms depicted in the photos above. These are, from left to right, Bartenbach's R&D office in Austria, a DIAL Corporation office in Lüdenscheid, Germany, and a meeting room inside the China Academy of Building Research (CABR). The last was built according to nearly zero energy standards.
The research platform then tested many common tools, creating tables for each of them to compare features and demonstrate which tool can be used for which target group, design phase and application, Geisler-Moroder wrote on page 7 of the May newsletter. While all tools offer basic functionality, such as calculating illuminance, only some provide databases of electric lights, daylighting systems or glare assessments.
An in-depth look at the researchers' methods and results from tool analysis can be found in Task 61's full 118-page report, Workflows and software for the design of integrated lighting solutions (available for download at the bottom of this article).
Organisations mentioned in this article: