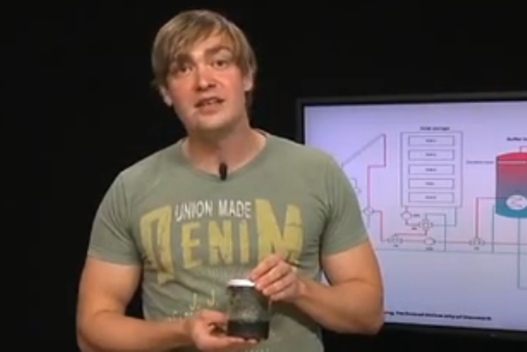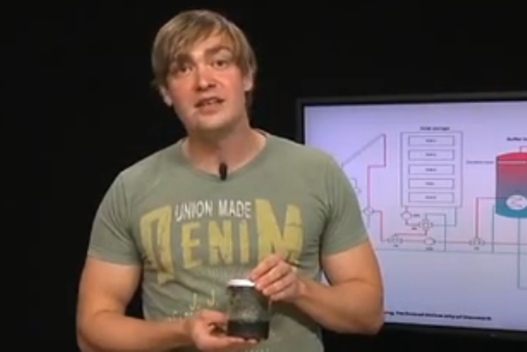 Denmark/Belgium: Winner of Video Research Competition 2014
As the winner of solarthermalworld.org's Video Research Competition 2014, Jakob Berg Johansen has become the owner of a new iPad. The Research Assistant at the Technical University of Denmark, Department of Civil Engineering, Section for Building Energy, created an informative and illustrative video about his research project, Comtes, which runs between April 2012 and March 2016. Comtes is short for "combined development of compact thermal energy storage technologies" and is funded by the Seventh Framework Programme of the European Union (no 295568). This year's video competition, the second of its kind, was again supported by the European Solar Thermal Industry Federation (ESTIF) and the Association of European Renewable Energy Research Centres (EUREC).
"The challenge of explaining complex topics in a way which is meaningful to a wider audience is something I have always enjoyed," Johansen says about his main reason for entering the competition. "As a scientist, I think that one of our primary tasks is to not only gather but also share knowledge with others," he adds. The Comtes programme is about developing and demonstrating three novel compact seasonal storage systems for solar thermal energy. "My research is part of Line C, in which we work with phase change materials and supercooling to store solar energy from summer to winter," Johansen says. "The research partners in Line C are Danish firm Nilan and Irish company Kingspan – both interested in the market potential of the seasonal storage systems we are developing and testing."
Phase change material stores energy indefinitely
Within the 3:45 minutes of the
video
, Johansen elaborates on what they use for seasonal storage: sodium acetate trihydrate, a salt which melts at 58 °C and can store the melting process's energy for an unlimited period of time. "When we turn the liquid into a solid again, it releases all its energy," the researcher explains. "But the problem is that this does not happen fast enough. That is why we add graphite powder to increase the thermal conductivity of the salt without compromising its ability to supercool." In the video, Johansen shows a mixture of salt and graphite which has been in a liquid state for five months.
The research video competition will take place again next year and will be announced well ahead of time on solarthermalworld.org. "The solar thermal industry does a lot of research, but with little outreach," Nigel Cotton, founder of solarthermalworld.org and Programme Director at the European Copper Institute, explains the motivation for starting the competition. "There is an opportunity to take very complex situations and make them rather simple by using modern technologies, such as video and animations, and to post these videos on YouTube in the hope that different people around the world – who have not even thought about touching the solar heating and cooling market – will pick up the information."
More information: