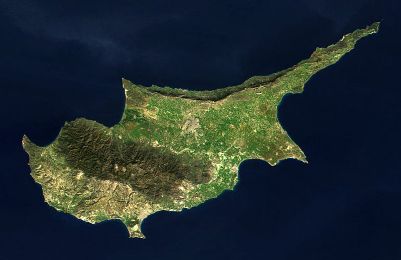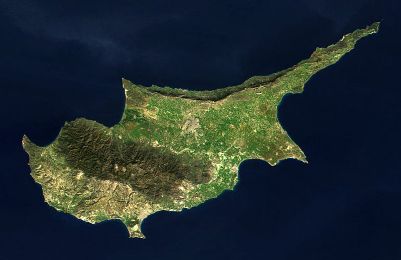 Cyprus: Solar Thermal Industry Off to New Frontiers
Islands with no network connections to any mainland and a strong dependence on expensive fuel imports face special challenges in terms of their energy supply. That is why at the beginning of last year, the International Renewable Energy Agency (IRENA) launched the Global Renewable Energy Islands Network (GREIN) as a platform to share best practices for an "uptake of clean and cost-effective renewable energy technologies on islands." At the end of May, GREIN held its two-day conference Renewable Energy Applications for Island Tourism in the Cyprian coastal town of Paphos. "Hotels and resorts depend on either utility power or onsite diesel generators for air conditioning, water heating, lighting and other services to create an attractive destination," Adnan Z Amin, IRENA Director-General, was quoted by pv magazine as explaining the basic problem during his opening speech. "Most renewable energy technologies are now cost-competitive or even the cheapest option in many countries," he emphasised. 
Picture: NASA
Cyprus´s tradition of utilising solar thermal energy and manufacturing solar water heaters dates back to the early 1960s and makes the country a leading one in the field and the world. Today, the Cyprian solar thermal industry comprises around 44 small and medium companies, Yiorgos Lakkotrypis, Cyprian Minister of Energy, Commerce, Industry, and Tourism is quoted on the ministerial web pages as having said during the conference. "Currently, more than 93 % of households and 52 % of hotels are equipped with solar water heating systems," he added.
50,000 households and enterprises profited from support scheme 
Cyprus´s remarkable market penetration in terms of solar thermal energy was greatly facilitated by
support programmes
which the nation´s government launched in 2004. By the end of 2013, these schemes had provided substantial financial incentives of over EUR 101 million to around 50,000 households and enterprises, Lakkotrypis outlined. The share of renewable energies in Cyprus's gross final energy consumption added up to around 9 % at the end of last year and was to increase to 13 % in 2020 based on Cyprus´s agreement with the European Commission. To achieve or even exceed the 2020 target, the Cyprian government was currently revising its National Action Plan in collaboration with GREIN, the energy minister announced.
Industry focuses on export and replacement
The currently 700,000 m2 of total solar collector area in operation have resulted in the world's highest rate per capita. Due to high market saturation, with solar thermal systems in more than 90 % of households, some business representatives are sceptical about further prospects of market growth. According to Andreas Ioannides, Technical Manager at Johnsun Heaters in Nicosia, current demand for thermosiphon systems is "extremely low with 25 % of the volume of 2008." Hence, the industry is increasingly focusing on exports and on the replacement of older systems, as well as on new builds, with the latter being a very small segment at the moment. "A present-day market niche in our country is solar thermal energy for space heating," Ioannides explained. He hopes that this application area will receive subsidies soon.
New support scheme co-financed by EU funds
As Andreas Lizides, Industrial Extension Officer for Energy Service at the Ministry of Energy, Commerce, Industry and Tourism, said to solarthermalworld.org, there are no support schemes running at the present time. "We are planning a new support scheme, which will be co-financed by EU funds," Lizides added. According to him, households which obtained their building permit after 2008 could receive a 55 % grant, capped at a maximum of 15, 000 euros, and households which obtained their building permit before 2008 could get a 55 % grant capped at 25,000.
According to Ioannides's knowledge of the situation, the solar thermal subsidy was said to be part of a bigger scheme which would also cover energy-saving programmes. Despite the grim outlook for the local market over the next three or four years, Ioannides seemed optimistic that the Cyprian solar thermal manufacturers would "secure their export share in markets like Spain, France, Lebanon, Algeria and Morocco."
More information: