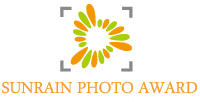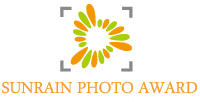 China: Several Thousand Dollar Prizes for Best Solar Thermal Shots
The Sunrain photo contest has begun. In cooperation with international magazine Sun & Wind Energy, the Chinese solar water heater manufacturer will award prizes to the photographers who best capture solar thermal installations and technologies. "We would like to increase confidence in the solar thermal industry by showing to the world how great the technology looks in the field," explains Chen Liang, Marketing Planner for International Business Development at Sunrain Group.
Until 10 September, photographers can upload up to three photos to http://www.solarphotoaward.com. A jury of four, consisting of Prof Yin Zhiqiang from Tsinghua University, Prof Weng Zhenyu from the China Academy of Art, Sun & Wind Energy Asia editor Sven Tetzlaff, based in China, and Picture Archivist Brigitte Hiss from Berlin, Germany, will select the three best submissions. First place will come with prize money of RMB 20,000 (USD 3,900), second place will receive RMB 12,000 (USD 2,000), and third place will be awarded RMB 6,500 (USD 1,000). Sun & Wind Energy will publish the best shots.
By the middle of June, 64 photos had been uploaded, showing a wide variety of solar thermal applications. Registered users of http://www.solarphotoaward.com can also vote for what they think have been the best pictures submitted. The five photos voted for the most by the public will get RMB 2,300 (USD 370).
More information:
http://www.solarphotoaward.com
http://www.sunwindenergy.com
http://www.sunrain.com