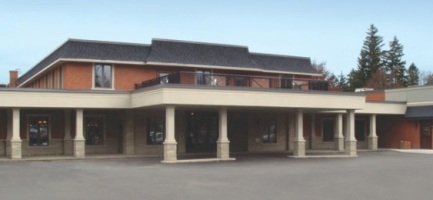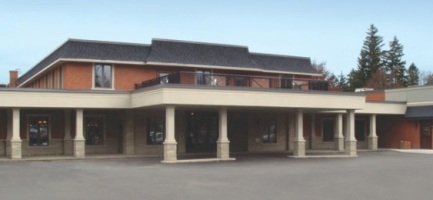 Canada: Retirement Home Solar Cooling
162 vacuum tube collector panels supplying the Oxford Gardens Retirement Village with domestic hot water, a warm water pool, space heating in winter and cooling in summer: According to project leader Suni Ball of Canadian solar system provider Proterra Solar, the system is the largest solar cooling installation in the country. Over 80 guests came to its inauguration in November 2010.
Photo: Oxford Gardens
The project was proposed by a consortium of German and Canadian companies: vacuum tube collector manufacturer Narva Trade Solartechnik and trading company s-power Entwicklungs- und Vertriebs GmbH, both from Germany, as well as their sales partner in North America, Proterra Solar. Partners on the Canadian side additionally included construction specialist Trigon Construction Management and installation companies Oxford Plumbing and Zolarayz.
Oxford Gardens is a recently renovated retirement home with 110 residents and 101 individual suites. A 90 ton electric chiller (315 kW) is used for supplying air conditioning to the 9,900 m2 building, and over 3,000 litres of hot water are consumed on a daily basis. The newly installed solar heating and cooling system consists of a 520 m2 collector area (364 kW) manufactured by Narva, a 30 ton absorption chiller (105 kW) by Yazaki in Japan and a 3,000 gallon storage tank (11,356 litres).
"Our absorption chiller with 30 tons can be tweaked to run at 110 % of rated value, while the building´s cooling load is 60 tons," Suni Ball, General Manager of Proterra Solar, explains. Based on these figures and a basic calculation of Lucio Mesquita, Managing Director of Canadian consultancy Thermosol, Ball estimates a solar share of 70 % in covering the cooling load at off-peak times (March-April & Sept-Oct) and approx. 50% in covering the cooling load at peak times.
"The primary use for the solar thermal system in summer will be the absorption chilling," explains Ball. However, if the energy by the solar array is not sufficient for running the chiller, the controller switches to the production of hot domestic or warm pool water. This means that no solar energy wasted, because the heat loads of the building are much higher than the total output of the array. A monitoring system is also in place to operate and optimise the solar cooling and heating installation.
The project is regarded as a showcase to impress and convince other people of solar cooling technology. The ecoEnergy for Renewable Heat programme by the Canadian Government contributed approx. CAD 142,000. The same sum was provided by the Ontario Government's Solar Thermal Heating Incentive. The German Energy Agency (dena) also supported the project in the framework of the Solar Roofs Programme.
According to initial estimates, the payback time would be approx. 12 years including incentives, confirms Ball: "This may reduce as during construction our electricity prices went up by approx. 5 % and the government of Ontario announced that electricity prices would rise by 50% in the next 5 years". Raising energy prices have a very positive impact on the payback schedule of solar cooling projects.

More information:
NARVA Trade Solartechnik GmbH: http://www.nt-solartechnik.de
s-power Entwicklungs- und Vertriebs GmbH : http://www.s-power.de
Proterra Solar: http://www.proterrasolar.com
Dena Solar Roofs Programme: http://www.dena.de/en/topics/renewable-energies/projects/projekt/dena-solar-roofs-programme/
Zolarayz: http://www.zolarayz.com
Trigon Construction Management : http://www.trigoncanada.ca
Oxford Plumbing : http://www.oxfordplumbing.ca/