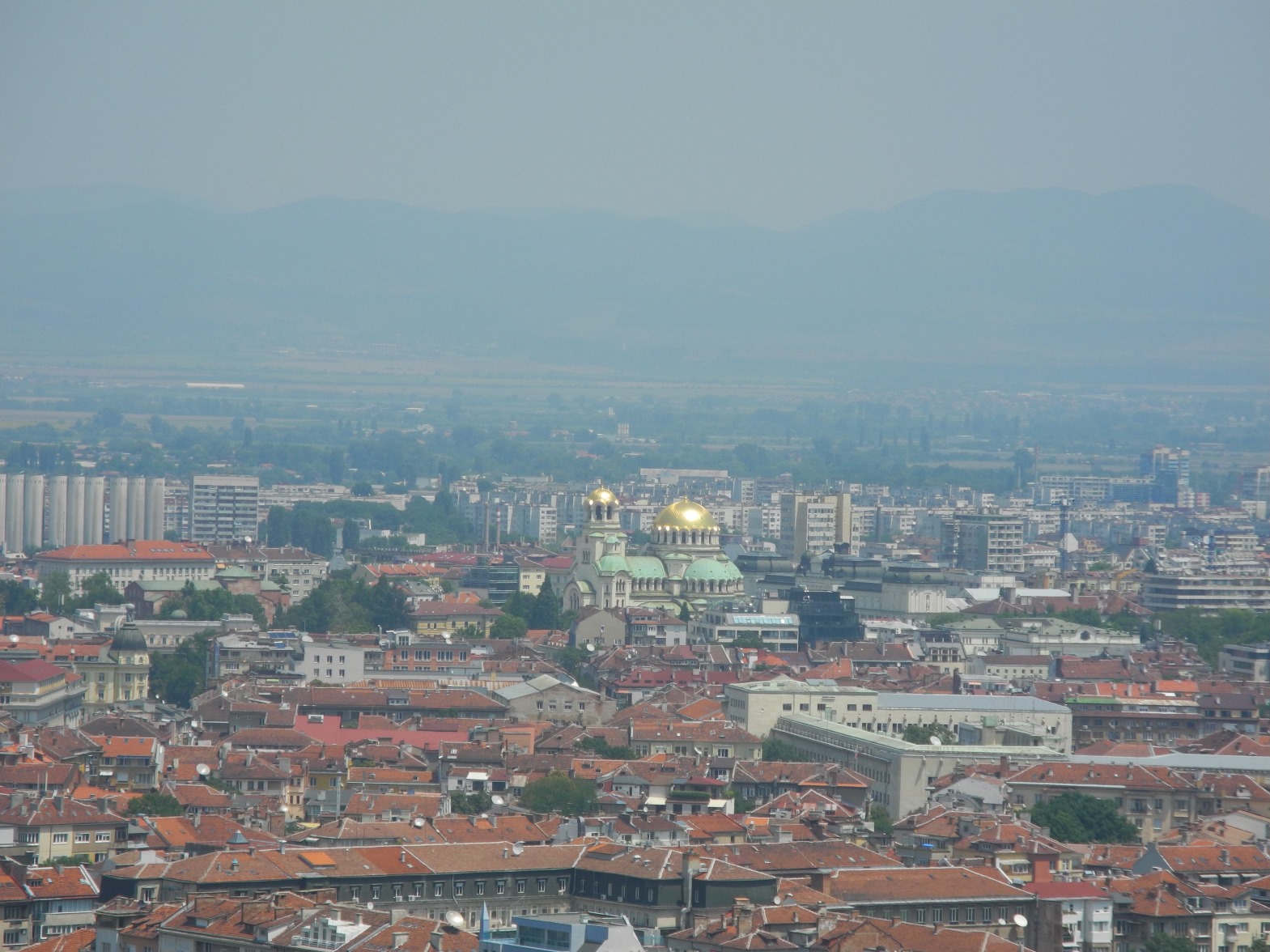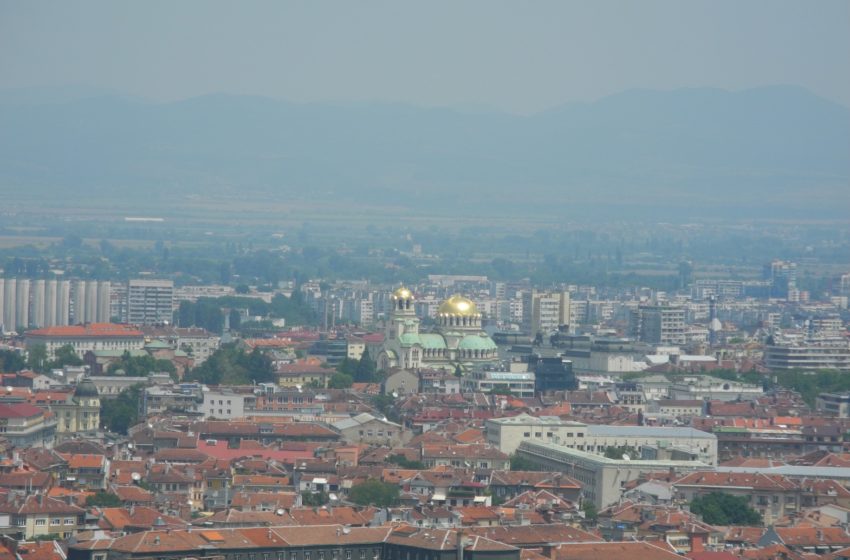 Bulgaria torn between support for coal and decarbonisation aims
In Bulgaria's capital Sofia, 1,698 kilometres from Brussels as the crow flies, politicians remain wary of the EU's Green Deal plans, reports our long-time Sofia correspondent Frank Stier. A sun-rich country bordering on the Black Sea, Bulgaria became a member of the EU in 2007. But while 18 % of Bulgarians get hot water and space heating from district heating networks, according to Euro Heat & Power, estimates by Solar Heat Europe show that the national solar thermal market is rather small, having grown to only 24,000 m2 of newly installed collector area in 2019. 
Photo: Frank Stier
Bulgaria's National Recovery and Resilience Plan (NRRP), which interim PM Stefan Janev will present to the European Commission in Brussels, includes aims for both mining coal and starting up three coal-fired power plants in the Maritsa Basin. As a member of the EU, Bulgaria has to submit an NRRP to get Bulgarian Lev (BGN) 12.9 billion, i.e., EUR 6.6 billion, in EU financial support to help it recover from the severe consequences of the Covid-19 pandemic and bring its climate protection targets in line with those of the European Green Deal.
Frank Stier is a Sofia-based freelance journalist contributing news articles to solarthermalworld.org since 2012: http://www.socb.de
Although Bulgaria intends to continue producing electricity from coal 10 years longer than stipulated in the Paris Agreement, Janev insists that the focus of the national recovery plan is on decarbonising the country. For example, the NRRP allows the foundation of a State Company for the Conversion of Coal Regions like the Maritsa Basin, plus the establishment of a finance mechanism that will provide EUR 2 billion in grants and loans to set up energy efficiency and renewable energy projects using hydrogen, PV, geothermal or solar thermal energy.
Regarding the planned long-term operation of new coal-fired power plants, Janev explained that this represents "in no way a departure from our commitment to using clean energy to protect our environment and achieve climate neutrality across the EU. I am deeply convinced that this will be an investment in our future. But we must chart a sensible path forward if we want to ensure economic and social viability and, thus, maintain our national security".
To meet its energy needs, Bulgaria relies heavily on Russian oil, gas and nuclear energy and domestic coal deposits. Round about 40 % of its electricity demand is met by coal, 36 % by nuclear and 23 % by renewable sources such as hydropower, wind, PV and biogas. Low-efficiency biomass, e.g. wood, is the single biggest source of heat in Bulgaria, while solar thermal energy is considerably less popular than it is in the neighbouring countries of Turkey and Greece.
One in three Bulgarians unable to keep their home "sufficiently warm"
Price hikes on the world markets for oil and gas have recently led to rising costs for electricity, heating and cooling everywhere in Europe, affecting both businesses and consumers. This is especially true in Bulgaria, most often cited in connection with being the poorest country in the EU. Expectations are that Bulgaria will see price shocks in the markets for electricity and heating at the beginning of next year. These will also likely lead to rising inflation, making everyday goods more expensive and life considerably more difficult for Bulgarians with little money to spend in the first place. According to the Energy Poverty in Central Eastern and Southeast Europe report published last year by the Romanian Center for the Study of Democracy, every third Bulgarian is now unable to keep their home "sufficiently warm".
The European Commission has already announced its intention to establish support programmes for companies and EU citizens to ensure they can afford the higher carbon taxes and participate in the more expensive emission trades described in the Green Deal. However, many Bulgarian politicians and energy experts are sceptical of the EU's promises and have called for additional relief. Bulgaria was the only EU country to abstain from voting on the European climate law. While the EU's Fit for 55 package aims to achieve a 55 % reduction in GHG emissions by 2030 compared to 1990, the Bulgarian government refused to accept more than a 40 % reduction in air pollution levels. Most recently, it has formed a group with France and eight other – predominantly Eastern European – EU members to push for having nuclear energy play a role in the fight against climate change, to protect "European consumers from price volatility".
EU Green Deal energy policy seen as wrong and disastrous
Many Bulgarian politicians and energy experts worry that the national energy system and economy may collapse if the Green Deal's tightened requirements are implemented as planned. Most of them began their career when the country was still part of the Eastern Bloc and known as the People's Republic of Bulgaria. Hence, they are much more familiar with large, conventional energy generation plants than with distributed renewable energy systems. Oil and gas market analyst and consultant Vasko Nachev is a prominent example of an expert who worked in that era and thinks the Green Deal is the wrong type of energy policy and will be disastrous for the country. Nachev has urged the government to abandon emission trading, calling it "nothing more than racketeering. All these things are happening under the guise of a Green Transition. Greedy people have decided the smokescreen of a Green Transition hides their backroom activities well enough so they can do whatever they want while businesses and consumers will be the ones suffering the consequences of their decisions," he said. Opinions like Nachev's enjoy widespread support among the country's media, drowning out voices that suggest Bulgaria take an active role in implementing the Green Deal's sustainability goals.