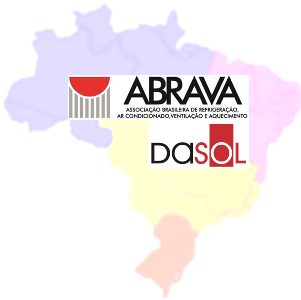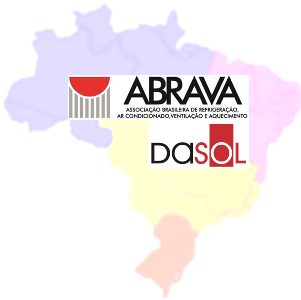 Brazil: Rising Electricity Prices Put Spotlight on Solar Thermal
Because Brazil has been using hydropower to generate more than 75 % of its electricity, constant droughts have increased average electricity costs tremendously. What seems to be bad news for the end customers could turn into an opportunity for the solar thermal sector. DASOL, the Solar Heating Department of the association ABRAVA, expects to reach an agreement with the government on the development of new incentive schemes, mainly for social housing programmes.
Brazil's rising electricity costs are increasingly becoming a major issue for the South American nation. On 7 March, the government announced a stimulus package of roughly Brazilian Real (BRL) 12 billion (EUR 3.7 billion) to offset the increase in electricity prices for this year. The high dependency on hydropower (77 % of total electricity supply in 2012, followed by gas with barely 8 %) combined with an especially dry summer season has escalated electricity spot prices to 822 BRL/MWh (251 EUR/MWh) in the free market. Utilities are now struggling with high electricity costs and the government's twofold strategy has it using public funds and tax increases to defuse the situation. According to a Reuters report from 13 March, the government paid about BRL 10 billion in energy subsidies last year during another drought.
Reduction of peak electricity and new jobs
It is getting crucial for the administration to address the price hike and one way to do that is to promote solar technologies. According to Marcelo Mesquita, Consultant at DASOL, his association has proposed a new scheme to the government in order to increase the market penetration of solar thermal technology.
The plan
 presented in March incorporates the following items:
Launch new incentive programmes for the public sector, private companies and end customers
Include solar water heaters in all Minha Casa Minha Vida projects. So far, the national social housing programme has only addressed families with a monthly income of up to BRL 1,600, or EUR 494.
Offer new solar rebates as part of other public housing schemes
In Mesquita's view, adopting this proposal could have some immediate effects, such as a decrease in overall electricity consumption, because most Brazilian households prepare hot water with electric head showers, as well as a reduction in peak electricity demand hours (5 to 10 pm) and new jobs in the solar thermal industry.
Meeting with President Dilma Rousseff
The consultant says that DASOL is pushing hard to make solar water heaters mandatory in all new houses built under the Minha Casa Minha Vida programme. "Since 2009, there have been 3 million new houses for low-income families, but solar thermal heating was only installed in 260,000 of them," Mesquita explains. "We are asking the government to make solar available in a wider variety of social houses and to get to a total of 3 million houses over the next years." ABRAVA and Brazilian President Dilma Rousseff are expected to meet some time over the next weeks. "President Rousseff has already read our proposal, and we expect this meeting will have a positive outcome," Mesquita indicates.
According to ABRAVA, Brazil now has a total of 10 million m² of solar water heating systems (roughly 2 million households). Last year saw the installation of some 1.3 million m² of glazed and unglazed collector area, an increase of 15 % compared to the previous year. In 2014, Mesquita adds, the market could increase another 20 %, translating into some 1.6 million m² of new collector area. In addition, Mauricio Tolmasquim, President of the Energy Research Company, EPE, said to DASOL's magazine Sol Brasil that another about 5 million new buildings would have solar thermal systems until 2022, which means 625,000 systems would be newly installed per year – obviously, an ambitious target.
More information: