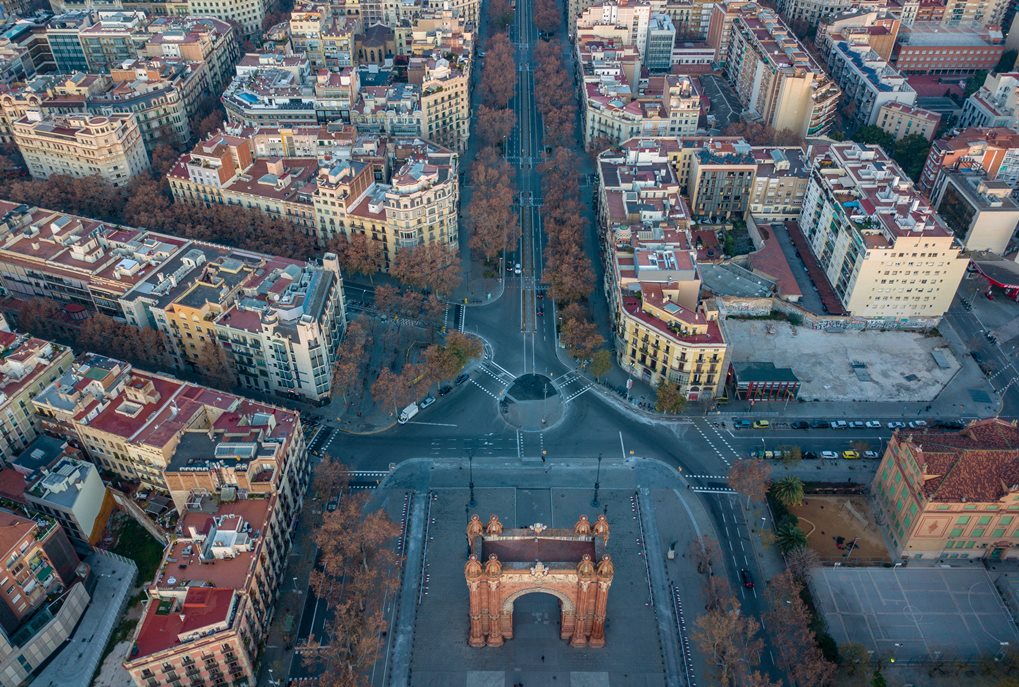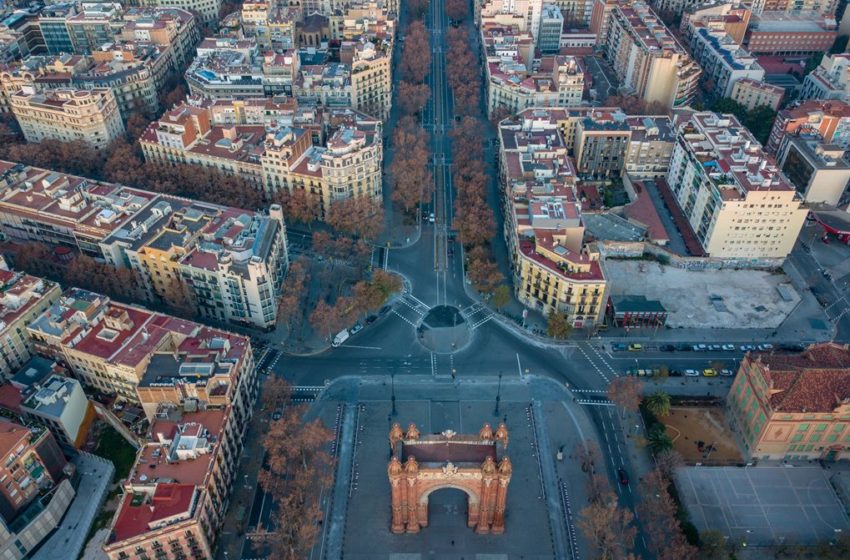 "Balance your solar mandate between what the market is ready for and what you want to achieve"
Barcelona pioneered renewables obligations for solar energy in Europe. In August 2000, the city in the Spanish Catalonia region adopted solar building regulations that required a predefined share of solar-heated water for newly constructed buildings and those to be fully renovated or repurposed. In the last two decades, the obligation has been the main driver behind the municipality becoming a mature solar thermal market, helping to install about 96,000 m2 of collector area (estimate based on registered installations). Solarthermalworld.org spoke with Fermín Jiménez Castellanos, head of the city's renewable energy projects unit, about the impact of the local solar building regulations.
Photo: Shai Pal on Unsplash
Barcelona's solar mandate was the first of its kind for a large European city 20 years ago. What was the city council's motivation behind adopting these building regulations at the time?
Jiménez: When the city council adopted a solar thermal ordinance in 2000, the aim was to help make solar thermal a mainstay in buildings and start a long-term trend that would see Barcelona turn into an energy-independent and low-carbon city.
You have been following the implementation of the mandate since 2007. Are you satisfied with its impact on the market?
Jiménez: Yes, I am pleased with the effects the policy has had on the local solar thermal market. A lot of small Barcelona-based companies now specialise in solar water heater installation. But the policy has also had an impact far beyond city borders. In the first several years after its implementation, about 50 towns and cities in Spain followed Barcelona's example, a remarkable movement that culminated in the implementation of the national technical building regulations (CTE) in 2007.
Do you know how many solar water heaters have been installed in the city thanks to the mandate?
Jiménez: We at the city council have kept records of the number of permits granted for newbuilds or buildings undergoing major renovation, the two instances in which the mandate requires the use of a solar water heater. And once a building or renovation work is finished, we check again whether the owner or investor has fulfilled the measures mentioned in the permit, which allows us to estimate the collector area newly installed each year due to the mandate (see the chart below).
Evolution of the solar thermal collector area in Barcelona registered in building permits thanks to the solar mandate
Source: Barcelona Energy Agency
Have you improved the solar mandate in Barcelona over the years?
Jiménez: It has always been difficult to revise the mandate, but we managed to do so twice in 2006 and 2011. The main changes in 2006 consisted of expanding solar requirements to more buildings and increasing the solar fraction. In 2011, we introduced mandatory PV installation for all buildings, except residential.
What exactly did you change in 2006?
Jiménez: Since 2006, solar water heaters have been mandatory for not only residential buildings but also public swimming pools (30 % share) and industrial process heat installations (20 %). We changed other requirements too, setting rules on how to transfer solar systems to end users. Since then, it has been necessary to perform an audit after commissioning a solar system and to create end-of-work documentation. Another stipulation introduced in 2006 was a 60 % share of solar heated water at a reference temperature of 60 °C. The share increases to 65 % if demand for hot water exceeds 10,000 litres a day, and to 70 % if consumption is more than 12,500 litres of warm water per building.
In addition, if an investor wants to use an electric boiler as a backup system, the solar share increases to 70 % to make this a less appealing option, in line with Catalonian regulation Decret d'Ecoeficiència, which entered into force in January 2007.
"50 towns and cities in Spain followed Barcelona's example"
In which year did heat pumps become eligible for the solar mandate in Barcelona?
Jiménez: After the EU Renewable Directive classified heat pumps as a renewable heat technology in 2009, the CTE followed suit in 2013. In Barcelona, we had a hard time incorporating heat pumps into the mandate. We had to develop a transparent and comprehensive procedure at the municipal level to compare the amount of renewable energy produced by heat pumps with that generated by solar thermal in order to accept it as a feasible alternative according to our municipal regulations. This was especially difficult because the information that heat pump manufactures supplied to planners did not match and was not always in line with eco-labelling directive 2020/30/EU. Even today, not every manufacturer can easily produce the required certification. Therefore, a regulatory process is needed to make sure heat pumps installed in Spain fulfil EU requirements.
A revised version of Spain's national building regulations CTE took effect in September 2020. What impact will they have on Barcelona and beyond?
Jiménez: The objective of the new CTE is to progress further toward net zero energy buildings. In the CTE's chapter on hot water production, the term "solar contribution" was replaced with "renewable contribution". This shows that legislators aim to let all eligible renewable technologies compete for a more restrictive renewable share, increased from an earlier minimum of 30 % to a minimum of 60 % in the new regulations.
In Barcelona, nothing much will change in terms of hot water production, as the planners here had to already apply the strictest of all mandates, which used to be that for Barcelona or Catalonia. The new CTE may now be stricter on consumers that exceed 5,000 litres of hot water demand per day (see the table below).
| | | | |
| --- | --- | --- | --- |
| Daily consumption of hot water in buildings | Barcelona's solar thermal ordinance in force since 2006 | Catalonian solar mandate in force since January 2007 | National CTE building regulations in force since 2007 |
| Below 5,000 litres | ≥ 60 % | ≥ 50 % | ≥ 60 % |
| 5,000 to 10,000 litres | ≥ 60 % | ≥ 55-70 % | ≥ 70 % |
| 10,000 to 12,500 litres | ≥ 65 % | ≥ 70 % | ≥ 70 % |
| Above 12,500 litres | ≥ 70 % | ≥ 70 % | ≥ 70 % |
| Demand if backup system is electric boiler | | ≥ 70 % | |
Clean energy share in hot water consumption as stipulated by different regulations in Spain at city, provincial and national level.
Source: Barcelona city council / Fermín Jiménez Castellanos
But outside Barcelona, the local regulators' attitudes will probably not change either, as heat pumps are the most often used alternative to solar and have already been eligible since 2013. In Barcelona's case, more than 60 % of new hot water systems are solar water heaters, while around 40 % use other renewable options to fulfil the mandate, with heat pumps being at the top of that list, followed by district heating and cooling networks.
"You can avoid negative responses if you have a good public consultation process in place"
How can you prevent a situation where market players refuse to comply with a solar mandate as soon as this comes into force?
Jiménez: In our experience, you can avoid negative responses if you have a good public consultation process in place. The regulations' economic impact on building developers, the know-how needed by planners as well as installers, and fulfilment criteria are all topics that should be properly discussed during the drafting process. Regarding fulfilment criteria, a key objective is to set realistic goals for the solar or renewable share and stipulate exceptions, such as for shading and other external factors that prevent the achievement of the minimum solar share. In the final draft, there should be no gaps with regard to non-compliance. This drafting process usually requires several years' worth of efforts, ranging from initial studies and participatory processes to administrative processing. But if you carry those out well, it may increase acceptance among market players.
What other lessons learned do you believe could help municipal administrators across Europe in implementing solar building regulations?
Jiménez: Regarding a mandate, you have to find a middle ground between what the market is ready for and what you want to achieve. In Barcelona, the first thing we had to cope with when we tried to bring solar energy to each building is that the supply chain was not prepared for it. Too few installers had enough expertise to help fulfil the mandate.
Another critical point is system maintenance during the systems lifetime. The 2006 changes to the mandate brought with them a requirement for an external audit when commissioning solar thermal systems. But some failures that we observed during later audits were not foreseeable when the systems were put into operation. What we need is proper quality assurance during execution, something that is not always done by the building developer.
Interview conducted by Bärbel Epp
More information in Spanish: