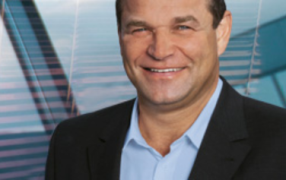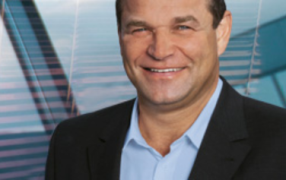 Austria: Robert Kanduth Buys Back 50 % Greenonetec Stake
Danish Solarcap's solar disinvestment strategy continues: In November 2014, the subsidiary of the Danish VKR Holding sold its 50 % share in Austrian collector manufacturer Greenonetec back to the founder, Robert Kanduth (see photo). Kanduth is an Austrian entrepreneur with experiences in a wide variety of business segments, such as hotels, photovoltaics, as well as solar thermal. The second half of Greenonetec belongs to Austrian company Kioto Clear Energy, of which Kanduth owns around 65 %. This holding has 310 staff and made a turnover of EUR 90 million in 2013, including solar thermal and solar photovoltaic production.
Photo: Greenonetec

"Top priority was to ensure a positive continuation of activities and to focus on the best solution for our partners of 14 years and all of our colleagues," Kanduth pointed out in a letter from 17 December 2014 addressed to clients and business partners. The Greenonetec managing director is confident that the buyout will strengthen the company's development and enable its highly competent team to continue working on powerful product solutions and high-level factory automation.
"It is a very good solution, with which I am most satisfied," Torben Sørensen said when asked by solarthermalworld.org. The Solarcap CEO was also satisfied with the sale of the 50 % stake in Indian collector and tank manufacturer Emmvee Solar Systems back in June 2014. Now, Emmvee's Managing Director, Donti Venkatarathanaiah Manjunatha, is again the sole owner of the company, which has a turnover of between EUR 9 and 11 million and approximately 200 employees. "The divestment of
GSS/Sonnenkraft
, Emmvee and now also Greenonetec supports the previously announced strategy of VKR Holding to strengthen its group focus as a financial investor," Sørensen explained.
Industrial collector production for almost 20 years
Kanduth founded Greenonetec in 1994 and started the industrial production of solar thermal collectors one year later. Solarcap acquired their 50 % shares in OEM collector manufacturers 2005. In the peak year of 2008, Greenonetec produced and shipped 915,000 m2 of collector area according to the Solar Thermal Industry Worldmap. Annual production volume was down to 634,000 m2 in 2013 because of the overall market downturn in Europe.
"Even though the market, as well as market growth have been decreasing over the last few years as a result of the general slowdown in the world economy, we are still confident that solar thermal energy will never vanish from the energy scene and will come to play an even bigger role in the world's energy supply in the future," is the conviction of Greenonetec's managing director, who has recently taken over as Head of the International Sales Department as well.
Major development potential in district heating and solar process heat
Solarcap is part of VKR Holding, a holding and investment company owning firms which bring daylight, fresh air and a healthier environment into people's lives. All in all, VKR Holding and its subsidiaries employ about 14,000 people in more than 40 countries. The holding still owns collector manufacturer Heliodyne in California and turnkey solar thermal system supplier Arcon Solar in Denmark. "We did not actively try to sell Heliodyne in the past. We have a good market position in some of the US states," Sørensen explains. "Arcon Solar, with a focus on solar district heating and solar process heat, is under all circumstances a company for which both Solarcap and VKR Holding see major development potential."
More information: