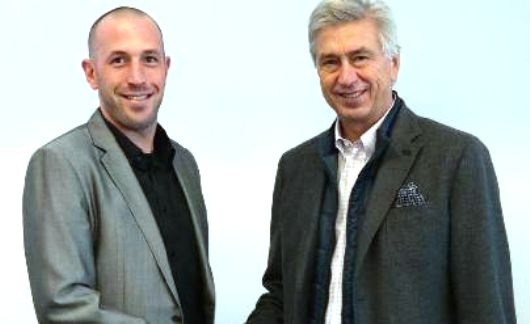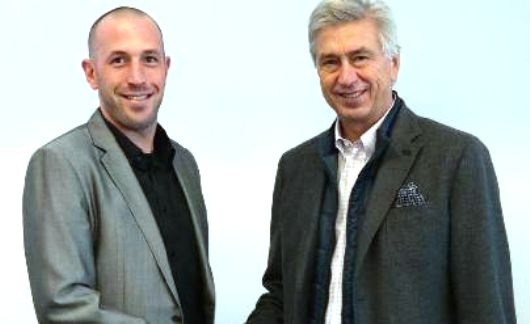 Austria: Gasokol and Sunwin Merge
Austria's market consolidation continues: At the beginning of December 2014, the two collector manufacturers Gasokol and Sunwin announced that they would merge their businesses and manufacturing activities. Sunwin´s modern production line would be moved from Pasching, where Sunwin´s company headquarters are located, to Saxen, Gasokol's headquarters 50 kilometres away, and the new manufacturer would start operating at the beginning of 2015. According to the press release, the offerings of the two companies would still be available after the merger. The photo shows Gasokol´s Managing Director Ronald Gattringer (left) shaking hands with Sunwin´s Managing Director Hans Neunteufel.
Photo: Gasokol
"Nothing will change for our clients," Rainer Troppmann, Product and Sales Manager at Sunwin, confirms. "We will continue to focus on producing OEM collectors." Hans Neunteufel, Founder and Managing Director of Sunwin, would receive a minority stake in Gasokol, a family-owned company which has been in the collector manufacturing business since 1989. Neunteufel is shareholder of globally active Wacker Neuson, a machinery supplier manufacturing for various industries, such as construction, gardening, landscaping and agriculture. He invested in Sunwin in 2007. The company assembled 20,000 m² of collector area in 2013.
Export to 20 European countries
"We intend to exploit synergies and align both brands for a successful future," Ronald Gattringer, Managing Director of Gasokol, confirms. "To increase our workforce, we will keep all of Sunwin's qualified staff on board." Ronald Gattringer took over management of the family-owned company group from his parents in September 2014. Erwin and Gertraud Gattringer founded the specialised wholesaler in 1981. Today, Gasokol sells solar thermal systems and components, such as tanks, controllers, biomass boilers and photovoltaic units, across 20 European countries and the United Arab Emirates. According to the World Map of Solar Thermal Industry 2014, the company produced 20,050 m² of collector area in 2013. It is part of Gasokol Holding, which has a majority stake in absorber manufacturer T.W.I. from the Czech Republic.
More information: