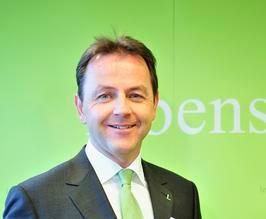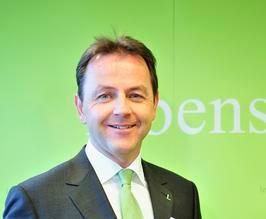 Austria: EUR 2 Million for Large-Scale, Commercial Applications
Austria shows that even in a generally difficult economic situation, a government can still expand its solar subsidy schemes: On 11 June, the Austrian environmental minister, Niki Berlakovich, introduced a new incentive programme for large-scale solar thermal systems. Photo: National Austrian Environmental Ministry
The new programme fincanced out of the Austrian Energy and Climate fund budget is thought to subsidize installations of 100 to 2,000 m2 by covering up to 40 % of the additional investment costs for the solar thermal components. In addition to this investment subsidy, applicants can benefit from consulting a research institution free-of-charge, in order to discuss how to improve and optimize project development. The planned budget for the new programme is said to be EUR 2 million. The related tender, called "Solar Thermal – Solar large-scale", is going to be held until 15 October. The application documents are available here. The following four types of solar thermal applications are going to be eligible for the tender round:
Solar process heat in production facilities
Solar feeds into heat supply grids (district and local grids)
Systems in small industrial companies and service providers with a solar share of the total heating demand above 20 %
Solar-supported air-conditioning when combined with solar hot water generation and space heating during times with no demand for cooling
Minister Berlakovich sees the support programme as a step towards fulfilling the country's solar thermal targets set in its 2020 Roadmap. "The Roadmap clearly defines the objective of a 10 % solar thermal contributing to the coverage of the low-temperature heat demand in Austria by 2020", Roger Hackstock, Managing Director of the Association Austria Solar, explains.
Berlakovich also announced a new residential subsidy programme for photovoltaic installations for mid-June, which is going to be equipped with a EUR 35 million budget in 2010. The entire budget of the Energy and Climate Fund in 2010 is estimated at EUR 150 million. Next year's budget will be discussed in autumn.
Apart from the Energy and Climate Fund the federal states in Austria support solar thermal installations in the residential sector. A budget of EUR 55 million was spent in 2009, the same subsidy amount which will be available this year as well.
More information (all in German):
Energy and Climate Fonds: http://www.klimafonds.gv.at
National Austrian Environmental Ministry: http://www.lebensministerium.at
Austria Solar: http://www.austriasolar.at